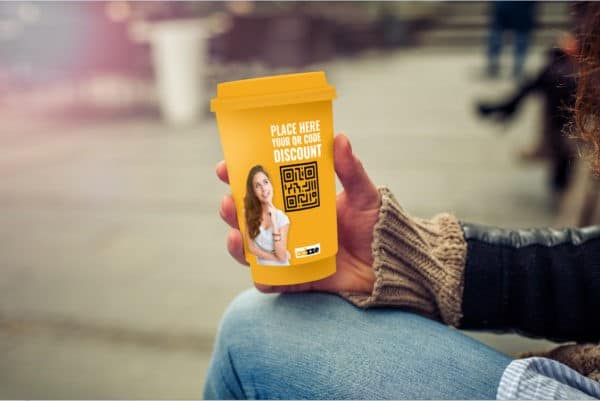 Printed Coasters: Surprise your Consumers with Ads in their Hands
Printed coasters
Viral marketing can be achieved with element of surprise is a smart way to attract consumers attention as marketers target on creating a stimulus that triggers surprise by placing ads in unusual locations and with unconventional methods that had never used before. In-Hand Advertising is a concept that used consumables as door hangers, pizza box toppers, prescription bags, drink coasters, Custom coffee cups , hotel room key cards  as advertising space placing the message in the hand of the target audience.
The surprise effect and unconventional nature of the advertising tactics enhances the assimilation of the message that has a direct impact on increasing the brand recall rate
Here some practical examples:
1. A law firm that promotes a DIU defense service can be placed on beer coasters in NYC bars
2. A healthcare provider can promote his new center by placing a message on branded pharmacy bags in reputable pharmacy venues close to hospitals
3. A new entertainment center offering a coupon discount on coffee cups targeting millennials
4. A high-end product advertised on hotel room key cards targeting travelers
5. The new fitness center offering a promo code on pizza boxes after ingesting a decent amount of calories!
Despite the popularity of digital advertising, this concept is becoming less targeted, exposed to fraud and limited attention span. Recent studies by the research firm Lumen confirmed that only 9% of digital ads are viewed for more than a second (1). The study has used laptop-mounted eye tracking cameras on 300 consumers' laptops to collect visual data on what they notice when they are online. During the study it were recorded 30,000 minutes of data, with evidence relating to around 15,000 digital ads.
Most of the time, digital ads don't even reach the target audience. Most internet users don't want to be bombarded with ads since it's very annoying to experience an interruption in the otherwise smooth-running browsing process. To get rid of irritating and annoying ads, many internet users use ad blockers.
Printed Coasters: reaching the audience in a relaxing environment
The advertising space is shifting towards a greater emphasis on tactics that generate surprise, humor, creativity and consequently audience engagement. The 'unusualty' raises level of interest in consumer and hence their willingness to expend cognitive effort to process message.
Shake off your Ads!
Programs with printed coasters  are very effective. The venue places the coasters on the dining or bar tables generating a direct impact on consumer who receives the message in their hands. This is guaranteed impression, as they have to take the coaster in their hands. Approximately 1,500 coasters/month are distributed by each venue generating  estimated 0.7M of impressions. Printed coasters are viewed by on average 4-6 other people in a relaxing environment enabling your target audience to better assimilate your message.
Coaster Ads is part of the In-the-Hand Advertising framework. This concept relies on placing ads on consumables that the target audience cannot ignore as they have to take them in their hands. Such consumables can be: pharmacy bags, pizza boxes, hotel key cards, coffee cups, door hangers. This framework is also often referred as Ambient Marketing.
Cost of Billboards vs Coasters
Effective media should enable a clear way to track number of impressions.  Traditional OOH advertising as billboards display lack of targeting and tracking possibilities. The fact that many highway drivers cannot focus on the ad message generate a  low engagement with the target audience.  The costs of billboards depend on format, circulation, demographics, and impressions. Traditional billboards have high costs, low ROI cost varies $14,000-20,000/month in larger markets.  Some cities imposed a ban of billboards due to visual pollution. Unconventional agencies provide alternatives to the targeting issues with approaches as mobile billboards, digital OOH, ads on trucks and other ads in places people don't expect to see as flags, backpacks, inflatable objects, gas pump and balloons.
For purpose of comparison, consider the costs of a traditional OOH as benchmark, e.g. Billboards. The costs of billboards depends on format, circulation and demographics. Traditional billboards can cost between $14,000 and 20,000/month in larger markets.
For the same cost, the advertiser can place its message on 40,000 bar or restaurant coasters at 20 different venues during the same time.
Sources:
Lumen Research, 2016. Marketers Continue to Waste Money as Only 9% of digital Ads are viewed more than 1 Second.