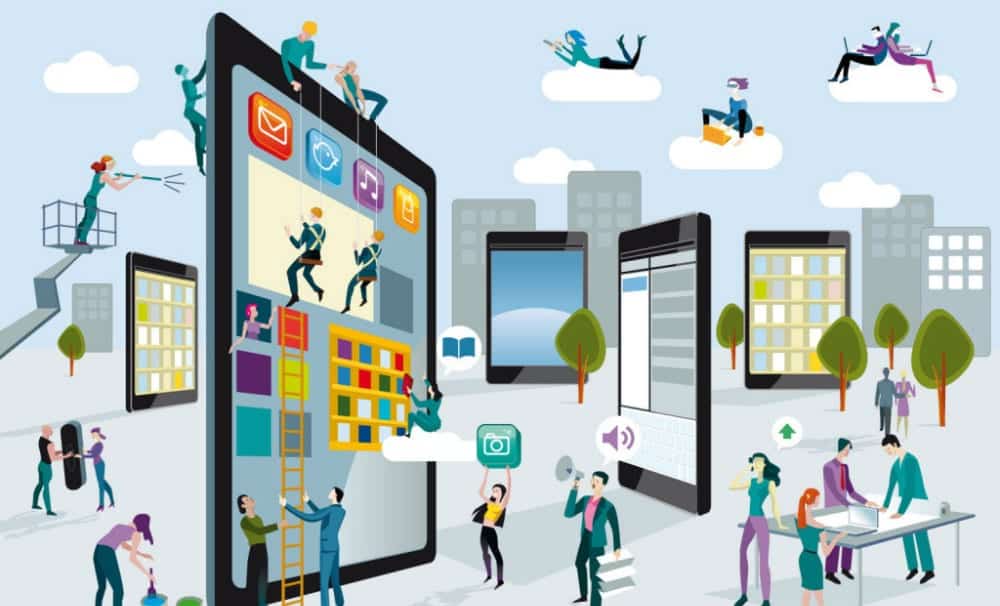 Funny Advertising: Creative Tactics that Work
Funny Advertising methods that work:
Several funny advertising methods have been emerging as low cost and high impact strategies. Guerrilla marketing is an advertisement strategy in which a company uses surprise and/or unconventional interactions in order to promote a product or service. The core principle of the guerrilla approach is to draw attention to the advertising message using something unusual. The surprise effect makes a change in the cognitive activation and enhance assimilation of the message.
Funny Advertising with Consumables
One emerging trend is In-the-Hand Advertising. This concept relies on placing ads on consumables that the target audience can't ignore as they have to take them in their hands. Such consumables can be: door hangers, pizza box toppers, prescription bags, drink coasters, Custom Coffee Sleeves, hotel key cards.
Door Hanger Advertisement

Why would businesses want to use such a technique? First, door hangers are enabled a personal delivery of the message.  While most ad campaigns suffer from inattention by the target audience, door hangers attract much more attention. It is because individuals encounter the ads in their most serene moments. The advertiser has to ensure the right delivery of door hangers to the targeted addresses.
How it Works
Your advertisement is printed on door hangers and distributed to the households in the zip code or areas that were selected according to the marketing campaign. Adzze technology solutions are used to target demographic profiles such as income, age, ethnicity, marital status, so that we hit your exact target-market ensuring the door hanger delivery. In addition, the segmentation method enables to evaluate annual spend criteria so that you have a better insight into the spend behavior of the target audience.  The consumers will be positively surprised if the door hanger brings them value as coupons or discounts. The advertiser must partner with the capable door hanger distributors to ensure to track the door hanger delivery to the targeted addresses. Typically, the return of the  Door Hanger Advertising investment is 3x, this means for every $1 invested, the advertiser receives $3 back (you can see more details on the ROI calculation at the end of this article)
Calculating the Return on Investment (ROI) of Door Hangers:
Let's assume that you are the owner of a local Mexican restaurant and you need to take drastic measures to bring your sales back on track after the recent pandemic. Coronavirus caused a large impact on every restaurant since the past months most Americans were forced to stay home quarantined. Now that your activities are back to normal you must recover the lost sales with a more creative approach.
On your Door Hanger Ads you include a promo coupon offering one free appetizer if they come to your restaurant and order at least one entry. Let's assume that you distributed 10,000 door hangers.
Typical conversion rates of Door hangers very between 4-8%. This means, for every 100 households you distributed the door hangers, you will acquire at least 4-8 new customers. This percentage will depend on how attractive the offer is and how creative the design is. Let's assume for this case a 5% conversion rate.
Audience Reach: 10,000 households
Converted clients (5%): 500 new customers
Sales price of an entry: $20
Incremental sales (after the campaign): $10,000
campaign: $3,000
Return on advertising investment: 3x.
So, for every 1 dollar you invested in a door hanger campaign, you received at least an additional 3 dollars of sales.
Coffee Cup Advertising

Coffee Cup Ads are a sub-segment of Ambient Marketing and sometimes recognized as Guerrilla marketing tactics. Ambient media refers to the usage of publicity-grabbing events by utilizing contextual elements of the target groups. The placement of advertising in unusual and unexpected places often with unconventional methods and being first or only ad execution to do so. In-the-Hand ads leverages daily consumables as vehicles / ad spaces to trigger a surprise effect in the audience. These vehicles can be pizza boxes, drink coasters, prescription bags, coffee cups, dry cleaner hangers, door hangers.
Each venue distributes approx. 2,500 coffee cups/month, generating an estimated total of 1.7M impressions. Think this as small moving billboard that the audience will grab and carry it forward. This tactics  places the brand in the hand of consumers. The coffee venues deliver in the hand of the consumer generating an impact up to 70% brand lift.  The advertisement cannot be ignored as the consumer will grab it in their hands. On average, each coffee cup will provide 35 min of exposure since the coffee cup ads provide an additional exposure to other viewers who are in the surrounding. Coffee sleeves can be creative tactics for small business and deliver better results than traditional billboards with high recall rates.
Pharmacy Bag Ads
Healthcare providers that leverage their competitive advantage offer better care to their clients. Nevertheless, the competitive advantage is insignificant if you do not advertise to inform your clients. Typically, healthcare providers compete in terms of the quality of care offered and the cost. As such, the most competitive hospital or healthcare practitioner is the most affordable and with the best quality of care. By advertising, you get more clients, and you grow the top line of your business. Eventually, the higher top-line enables you to improve the competitive advantage of the business. The concept of leveraging prescription bags or pharmacy bags is an effective tool to target healthcare providers since it delivers the message in the hand of consumers.
Coaster Advertising
Bar coaster advertising is a creative option to spread your message in a relaxing environment. The venue places the coasters on the dining or bar tables generating a direct impact on consumer who receives the message in their hands. This is guaranteed impressions, as they have to take the coaster in their hands. Approximately 1,500 coasters/month can be distributed by each venue generating estimated 0.7M of impressions/month. The 'unusualty' raises level of interest in consumer and hence their willingness to expend cognitive effort to process message. The concept of using coasters is a unconventional tactics that surprises the audience in a relaxing environment delivering a high brand recall.
Hotel Advertising: Key Card Ads
Hotel venues can be targeted. The advertisement cannot be ignored,  hotel guests must take the keys (and the Ad) in their hands. Each hotel guests views the ad 6-8 times per day. The average hotel will have 115 rooms and 65% average occupancy rate and 3 nights stay (1). This deliver a total reach of 970 guests per hotel and 0.1M impressions per month. This tactics is an effective tool to reach an affluent audience since it places the ad in the hand of consumers and delivers a high brand recall