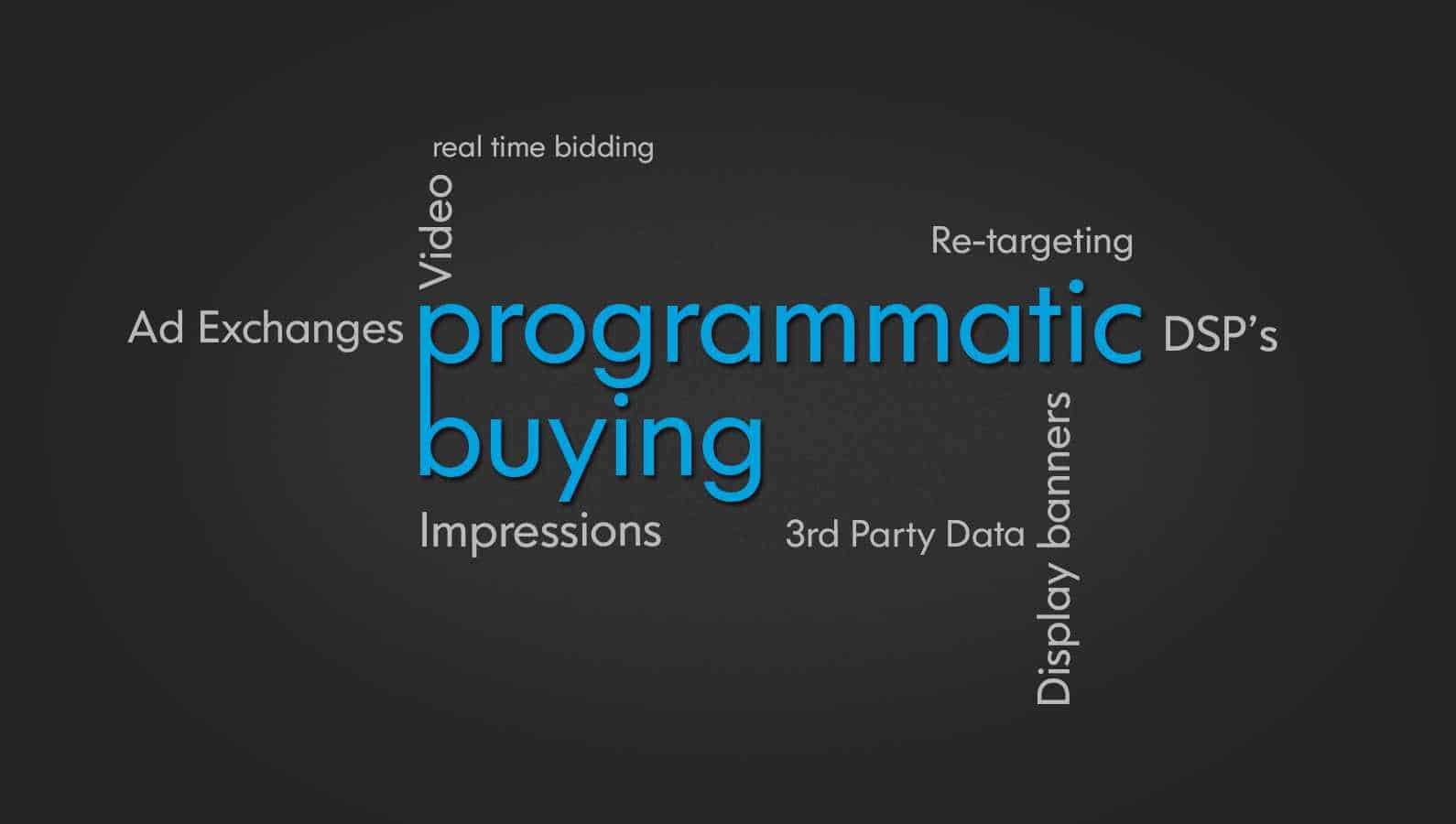 Digital Marketing Consulting: is it still Worth?
Digital Marketing Consulting: is it Worth to purse this career?
Digital Marketing Consulting and Programmatic
Programmatic buying is the automation is quickly moving into advertising. Marketers are buying online ads in a real-time bids without any human interaction. Though programmatic advertising industry is relatively  new and it is developing quickly. Programmatic buying is an aspect of advertising where the use of technology enables to automate and optimize the purchase of advertising  in real-time bids.
Programmatic advertising is expected to take up $14.88 billion of the approximately $58.6 billion digital advertising share this year (eMarketer)
Programmatic buying have evolved even further and now cover a much broader spectrum. They can be created across platforms and optimized for specific mediums (desktop, mobiles). While programmatic advertising  run on various networks, a lot of backend activity like algorithms filter ad impressions, are derived from audience data. This allows advertisers to define budgets and set goals while optimizing for reduced risk and increased ROI. Programmatic  buying is used to to launch a bid and purchase the ad from the most competitive vendor. All in real time.
Examples of viral Marketing
One sub-segment of viral marketing is In-the-Hand Advertising. This concept relies on placing ads on consumables that the target audience can't ignore as they have to take them in their hands. Such consumables can be: pizza boxes, drink coasters, pharmacy bags, hotel key cards, door hangers, dry cleaner hangers.
Door Hanger Advertising

Why would businesses want to use such a technique? First, door hangers are enabled a personal delivery of the message.  While most ad campaigns suffer from inattention by the target audience, door hangers attract much more attention. It is because individuals encounter the ads in their most serene moments. The advertiser has to ensure the right delivery of door hangers to the targeted addresses.
Calculating the Return on Investment (ROI) of Door Hangers:
Let's assume that you are the owner of a local Greek restaurant and you want to improve your sales. The recent pandemic caused you a drastic business harm since the past months most Americans were forced to stay home quarantined. Now that your activities are back to normal you must recover the lost sales with more a creative approach.
You start planning the delivery of door hangers. You include a promo coupon offering one free appetizer if they come to your restaurant and order at least one entry. Let's assume that you distributed 10,000 door hangers.
Typical conversion rates of Door Hanger Advertising very between 4-8%. This percentage will depend on how attractive the offer is and how compelling the artwork. Let's assume for this case a 5% client conversion.
Audience Reach: 10,000
Converted clients (5%): 500 new customers
Sales price of an entry: $20
Incremental sales (after the campaign): $10,000
Cost of the door hanger campaign: $3,000
So for every 1 dollar you invested in a door hanger campaign, you received at least additional 3 dollars of sales.
Coffee Sleeve Marketing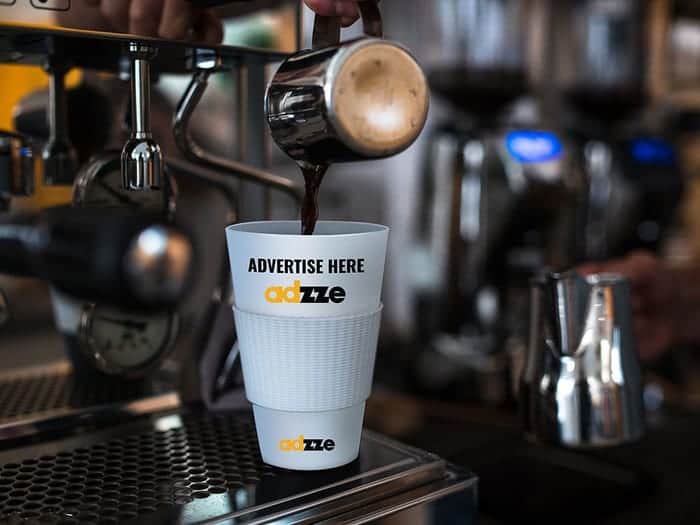 Each venue distributes approx. 2,500 coffee cups/month, generating an estimated total of 1.7M impressions. Think this as small moving billboard that the audience will grab and carry it forward. This tactics  places the brand in the hand of consumers. The coffee venues deliver in the hand of the consumer generating an impact up to 70% brand lift.  The advertisement cannot be ignored as the consumer will grab it in their hands. On average, each coffee cup will provide 35 min of exposure since the coffee cup ads provide an additional exposure to other viewers who are in the surrounding. Coffee sleeves can be creative tactics for small business and deliver better results than traditional billboards with high recall rates.
Pharmacy bags Advertising
Pharmacy Bag Advertising is an outstanding tactic to reach consumers with their minds in healthcare and . The advertisement is printed on pharmacy prescription bags and distributed to the stores the advertiser selected. The consumer literally touches the ad and eventually bring it to their home. Pharmacy Bag Advertising creates additional exposure to other viewers since sometimes the consumers place the bags on their table at home. The concept of leveraging prescription bags or pharmacy bags is an effective tool to target healthcare providers since it delivers the message in the hand of consumers
 Conducting a medical advertising campaign using prescription bags helps you to stay within budget. As earlier noted, $26.45 enables you to reach 1,000 customers. Comparably, you would need not less than $15,000 to put up a billboard in the neighborhood to advertise your expertise or services.
Coaster Advertising
Often, people visit places of drinking because they are looking to escape the stress of work and family. As such, one can conclude that users find peace in bars. During this period, a person drinking alcohol will be very much interested in a bar coaster with a special message. Usually, people have little to do when drinking. Hence the high probability of them reading and assimilating the message on the coaster. The concept of using coasters is a unconventional tactics that surprises the audience in a relaxing environment delivering a high brand recall.
Hotel Advertising
The second advantage of hotel advertising using key cards is that businesses can focus on the exact target audience. Typically, hotels collect client data concerning their jobs, marital status, age, and so on. This information is crucial for businesses in terms of segmenting the audience to achieve higher conversion rates. This tactics is an effective tool to reach an affluent audience since it places the ad in the hand of consumers and delivers a high brand recall