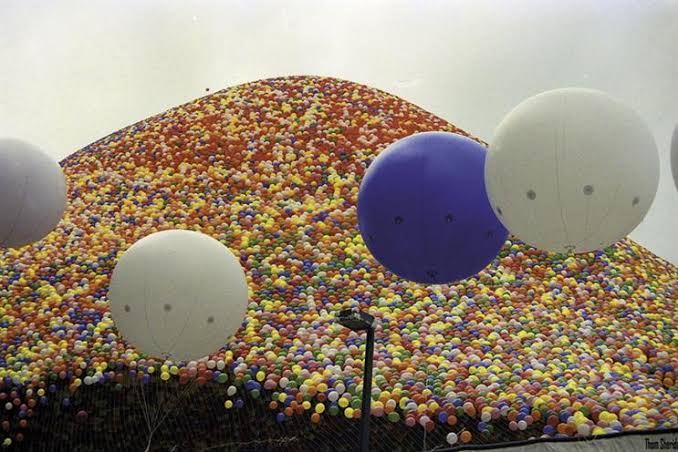 Advertising Balloons: Your Brand In The Air
Out of home advertising (OOH), advertising is continuously evolving to suit the needs of the market. Interestingly, this advertising technique is one of the few traditional mediums that are experiencing growth in the face of a mass exodus to digital platforms. Besides adopting digital techniques, OOH advertising can see growth due to the adoption of nontraditional methods of marketing like advertising balloons.
Putting your brand in the air
The primary object of advertising is to grow brand awareness and to build brand engagement. Often, the most popular brands are the ones that advertise the most. For example, Procter & Gamble spent roughly $4.31 billion in 2018 on marketing. One might wonder, why would a prominent brand like P&G spend such a ridiculous amount of selling the brand? Well, the answer lies in need to remain relevant and to sell more products, new and existing.
For businesses, it is all about the amount of attention the brand gets. To this end, the business needs to get creative and inventive. An example of innovative ways to get attention is to use advertising balloons. Interestingly, the balloons come in different shapes and size, but enough to carry messages visible to people on the ground. There is no better way to get the attention of the audience than to put your brand in the air.
Advantages of advertising balloons
Balloons are unique in a fun way. The novelty of balloons, coupled with the unique design of the message, is a huge attraction to people. Mainly, a sight of large and colorful balloons floating overhead is unforgettable and has a long-lasting impression on the audience. As such, the audience is likely to choose the brand over rivals since it has the impression that the brand is capable of catering for its tastes.
Additionally, advertising balloons are mobile. During a promotional event, the balloon will float from one end of the venue to the other. As such, the brand will generate more impressions than other advertising options like billboards. Further, the mobility of the balloons creates a spectacular scene that people on the ground can enjoy to watch. Ultimately, the attention that is generated also grows the popularity of the brand.
Helium balloons are light and low maintenance. Fun and attractiveness aside, the balloons are safe. Sure, you do not want to incur losses and liabilities during an event. The balloon floats above the crowd majestically, and its lightness cannot bring it down on the people. As such, you are assured of a successful campaign at the end of the day and with the reputation of your business intact.