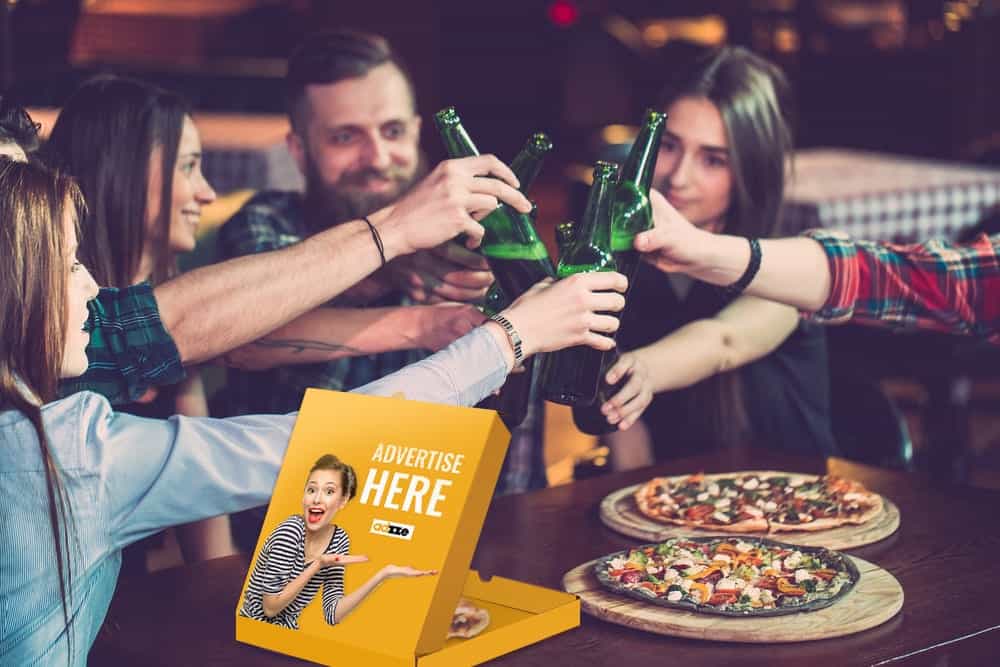 Advertising Restaurants: Reaching Consumers at their Dinner
Advertising restaurants can serve as perfect ad space for marketers and advertisers to spread their message reaching consumers at their relaxing time.
Have you ever gone to a restaurant and seen those trendy coasters under your glass? Those are the materials which are used to place drink glasses on and to absorb spilled drinks, wet rub, and print. These drink coasters can be placed on the table of advertising restaurants.  Coasters can be used as vehicle to advertise to local audience in high end restaurants.
Advertising restaurants: use drink coasters as small moving billboards
Drink coasters are not only used to protect the surface of the table or to cover the drink, but the imprinted ones are also used for provoking customers to look at the message since they have to touch it.
This concept is an inexpensive way to get your brand's logo and details to your customers. Entrepreneurs and businessmen widely use this tactic of bar coasters for advertising their restaurants. This marketing strategy not only drives sales but also provide immense publicity at the advent of your business.
Advertising restaurants using drink coasters  is a creative option to spread your message in a relaxing environment.  The venue places the coasters on the dining or bar tables generating a direct impact on consumer who receives the message in their hands. This is secured impressions, as they have to take the coaster in their hands. Approximately 1,500 coasters/month can be distributed by each restaurant generating estimated 0.7M of impressions/month. The 'unusualty' raises level of interest in consumer and hence their willingness to expend cognitive effort to process message.
Bar coasters are viewed by on average 4-6 other people in a relaxing environment enabling the  target audience to better assimilate your message during the dinner at restuarants. Bar coasters advertising programs can be run locally or nationwide. Most of the metropolitan regions are covered. Other vehicles that can be used are coffee cups, hotel key cards, pizza boxes, shopping bags.
The costs of billboards depends on format, circulation and demographics. Traditional billboards can cost between $14,000 and 20,000/month in larger markets.  For the same budget, the advertiser can place its message on 40,000 drink coasters at 20 different advertising restaurants s during the same period of time.