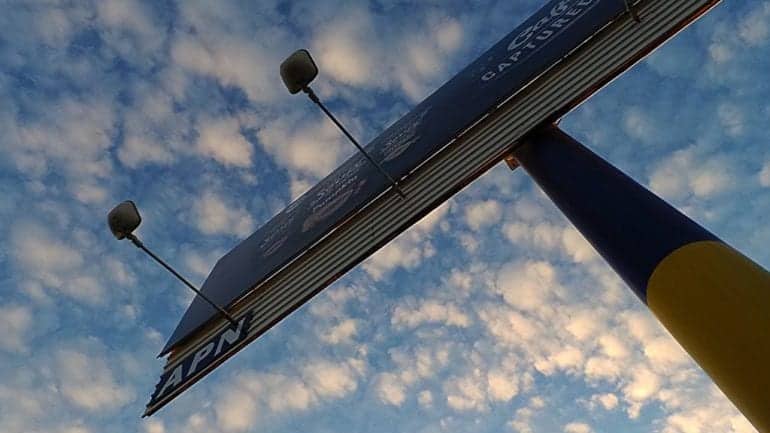 5 Reasons Why Billboard Ads Cost Too Much
Across the whole of the US, there are around 2 million displays for outdoor advertising. Of that number, billboards account for about 17% or just under 400,000. However, the number of billboards has been falling due to more businesses shunning them for better advertising mediums. Additionally, billboard ads cost is a major contributor to the decline of its market share.
Location influences billboard ads cost
Indeed, getting your ad on a billboard in prime locations like Times Square costs a fortune. This is because of the high impression rates the billboard generates. It is not just Times Square but many other regions charge exorbitantly for billboard advertising. This article explores the reasons why billboard ads cost too much.
For starters, advertising agencies price billboards based on a range of factors including circulation. Simply, circulation refers to the amount of traffic that passes by the billboard. Mostly, this metric applies to billboards located by the roadside. Usually, billboards found on busy highways that experience long traffic jams cost more.
Billboards are expensive to make. In particular, ad agencies have to pay for construction and space on which the billboard stands. Additionally, the agency's creative team requires compensation for the beautiful graphic it produces. All these costs put together make billboards advertising an expensive endeavor for businesses.
New developments in the market affect billboard prices
The advertising industry is dynamic and major changes happen at a moment's notice. For example, Netflix acquired over 18 billboards on Sunset Strip in West Hollywood in October 2018. All of a sudden, the shortage of billboards quickly led to an uptick of the cost of billboards. Notably, the price went up because many more businesses had to jostle for the few billboards left.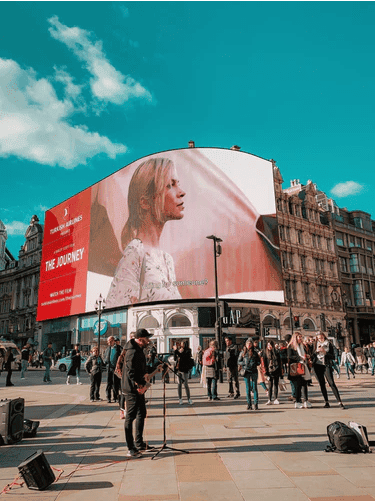 Billboard advertising has undergone a slew of developments but the invention of digital billboards remains the highlight. In particular, digital billboards enable advertisers to use animated content to market their brands. However, this new development is coming at a cost to marketers.
Billboard rentals: the bigger the city the higher the cost
Billboards in big cities like New York are very expensive. For example, a single billboard in Times Square could cost you to the upwards of $50,000 per campaign. Indeed, this is not affordable for many businesses.
Fortuitously, advertisers have alternative marketing mediums like in-the-hand marketing. Notably, this technique puts ads in unconventional places such that they are unmissable. In addition, the surprise element of the ads creates a more lasting impression on the audience. Ultimately, this technique leads to high conversion and brand engagement rates.
Door hanger advertising is the perfect alternative
Surprisingly, in-the-hand advertising works just like the name suggests. If you are using door hangers to advertise, for example, you will be able to place your brand in the hands of the target audience. The process is simple. First, you need to create attractive door hangers complete with a message and your brand's logo. You can get this done at less than a dollar for each piece.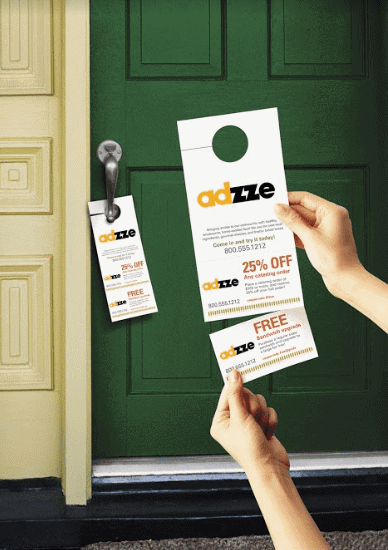 The next stage is delivery. Proper delivery of the door hangers is critical. If your business covers a small geographical area, you can deliver the door hangers yourself. Specifically, this is important because you need to make the best first impression. If you have to hire a delivery team, ensure they undergo intense training. Simple as it may appear, door hanger advertising requires adherence to the highest standards of professionalism.