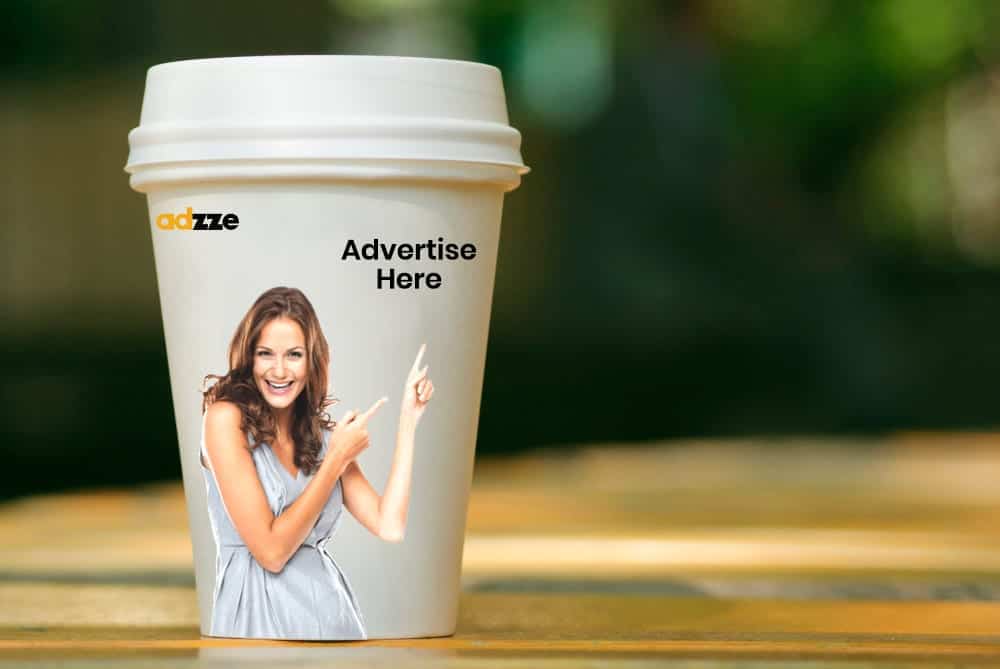 4 Reasons Why you Should Consider Advertising on Coffee Sleeves
How does it work?
The logo and message of the customer are printed on sleeves that protect coffee drinkers from hot coffee. The cup sleeves are distributed to the coffee stores were  selected. Specific targeting is provided with a in-house tool to profile the demographic profile and identify specific coffee venue addresses.

Advertising on coffee sleeves places the Brand in the hand of the consumer
Long exposure time and large reach
On average, each coffee cup will provide 35 min of exposure. The custom coffee sleeve is visible to six other people besides the person holding the cup (GfK Research). Each venue distributes approx. 2,500 coffee cups/month, generating a estimated total of 1.7M impressions.  The coffee venues deliver in the hand of the consumer generating an impact up to 70% brand lift.
Unconventional nature that delivers high brand recall rate
The unconventional and unexpected nature of this type of advertising makes it memorable. Think this as small moving billboard that your audience will grab and carry it forward. Imagine you go to a coffee place, take your coffee and on the sleeve you see an advertisement of a chewing gum that helps preventing teeth staining from coffee. That's a direct impact you can relate to it. Even if you don't buy the chewing gum, you will most likely remember the advertisement.
This concept is sub-segment of ambient advertising that its been proven by research studies (1,2) to demonstrate better perception and engagement in comparison to traditional OOH.
Reliable performance tracking
Coupons and QR codes can be used on the sleeves. The redemption rate of the coupon can be used as direct measure of the effectiveness of the campaign. Furthermore, companies as Adzze offer this type of advertising campaign with audit system to make sure that the coffee sleeves are distributed to consumers.
Cost effective
The costs of billboards depends on format, circulation, demographics, and impressions. Traditional billboards cost $14,000-20,000/month in larger markets.
With the cost of 1 billboard/month, the advertiser can place its message on 40,000 coffee sleeves at 40 different coffee shops during the same period of time.
Sources:
Luxton, S. What is called Ambient Advertising? Monash University. 2000
Gambetti, R. C. (2010). Ambient Communication: How to Engage Consumers in Urban Touch-Points.    California Management Review, 52(3), 34–51