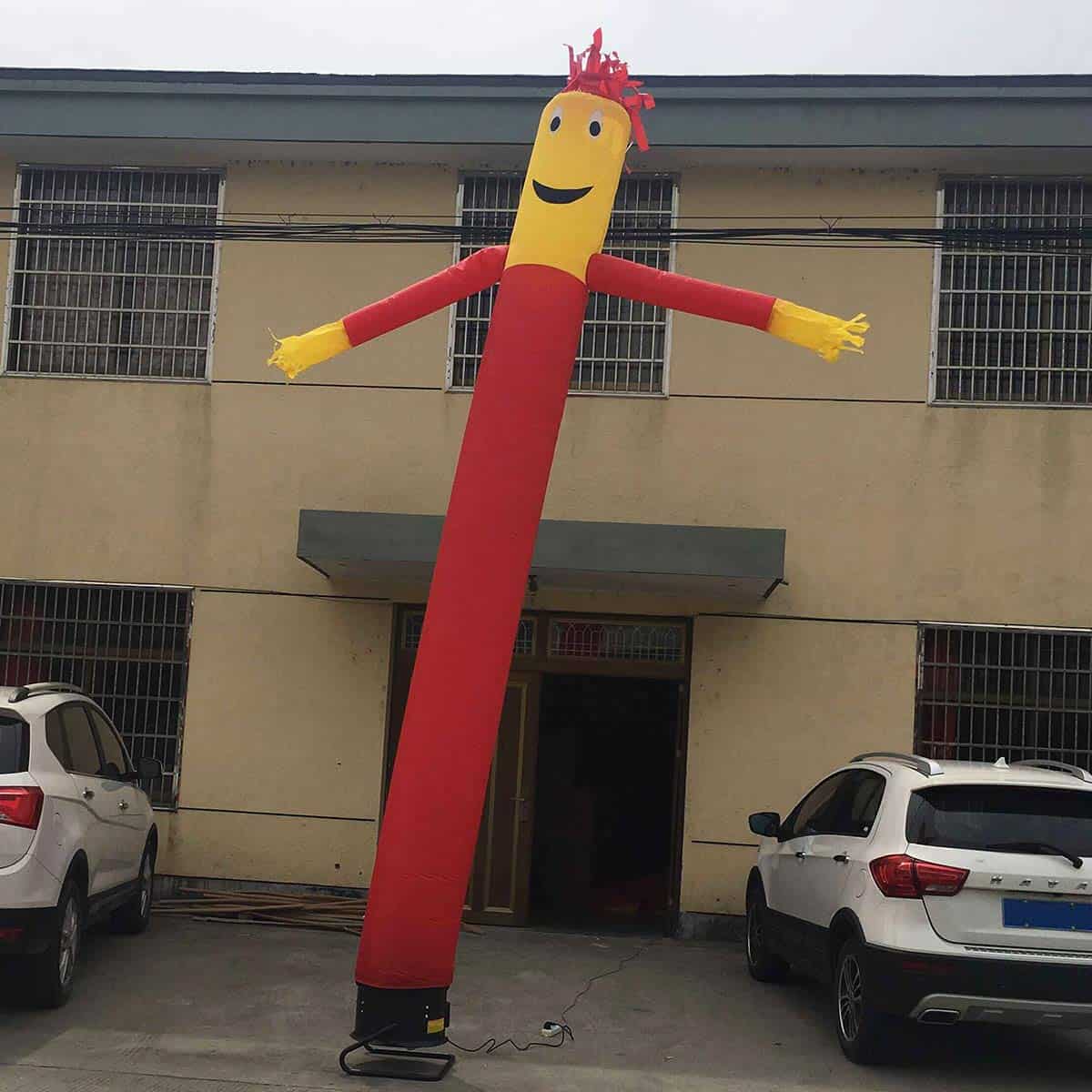 Inflatable Advertising: Is This Concept Effective?
Inflatable Advertising: learn more about it
The primary goal of a marketing campaign is to shift attention towards your brand or product/service. Since customer attention is limited, you have to find the most creative means of attaining the resource. Interestingly, inflatable advertising is one of those techniques you can employ to put your brand before the target audience.
Guerilla Marketing
Viral marketing can be achieved with element of surprise is a smart way to attract consumers attention as marketers target on creating a stimulus that triggers surprise by placing ads in unusual locations and with unconventional methods that had never used before. In-Hand Advertising is a concept that used consumables as door hangers, pizza box toppers, prescription bags, drink coasters, Custom coffee cups , hotel room key cards  as advertising space placing the message in the hand of the target audience.
The surprise effect and unconventional nature of the advertising tactics enhances the assimilation of the message that has a direct impact on increasing the brand recall rate
Here some practical examples:
Inflatable advertising employs inflatable balloons branded with the message and logo of the business. In the history of marketing, advertisers have always dwelt on the most efficient mediums to get the message out there. That is why TV advertising has ruled the field for a long time. Currently, social media platforms like Facebook are popular hangouts for the target audience, and that is why marketers are flocking there. However, there remain mediums like inflatables that offer a unique opportunity to reach the target audience. Here is how this particular technique works.
Giant inflatables can rise to 20 feet where customers have a full view of the advert. The balloons are branded with a custom logo and an accompanying message. In particular, the balloons are ideal for businesses that are running special promotions that attract a giant crowd. During such an event, getting your logo up there above the crowd is the best way to get that attention.
Advantages of inflatable advertising
Besides attracting the crowd attention, inflatable advertising is great for increasing brand awareness. Generally, people remember the most memorable things. Seeing a giant inflatable with a creative message in the sky is one of those events that leave long-lasting memories. The impression created is a powerful tool for building brand awareness.
Another advantage of the marketing technique is cost. A single piece of an inflatable also called a blimp, is worth as little as $600. Usually, this is inclusive of the branding costs and other logistical needs. Further, you get to own the blimp forever. Therefore, the expenditure is a onetime thing.
Additionally, ad campaigns using inflatables are easy to set up. Unlike other out of home (OOH) advertising mediums like billboards, you do not have to hire special tools and skills to set up the campaign. Further, the blimps are lightweight hence easy to transport, to store, and to deploy. You do not have to worry about any hitches and risks with the inflatables. Also, the joy and attention that the inflatables attract could find its way to social media, which propagates the brand further.