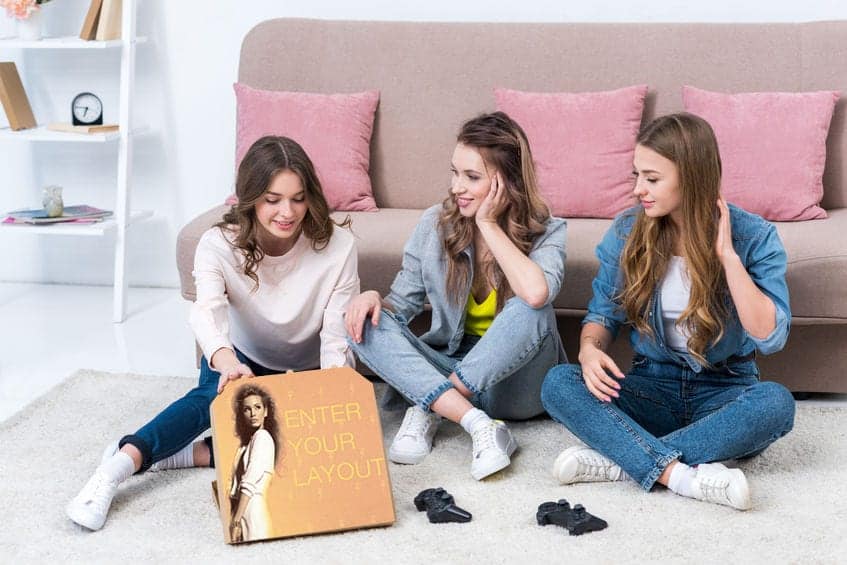 Pizza Box Marketing can be an Alternative to Overcome Pitfalls of Digital Ads
Pizza Box Marketing can be an unconventional method to surprise and trigger the attention of the audience.
Pitfalls of Digital Ads
Digital media has been largely used to address specific set of consumers with targeted messages quickly. However, it also brings a major pitfall trying to attract the attention of consumers. Recently, a study from Bain & Company (1) found out that digital advertisement are less effective than traditional media in terms of getting consumers to remember it.
The research firm Lumen demonstrated that only 9% of digital ads are viewed for more than a second (2). The study has used laptop-mounted eye tracking cameras on 300 consumers' laptops to collect visual data on what they notice when they are online. During the study, it were recorded 30,000 minutes of data, with evidence relating to around 15,000 digital ads.
Most internet users dislike to be bombarded with ads. It can be very annoying to experience an interruption in the otherwise smooth-running browsing process. To get rid of irritating and annoying ads, many internet users are leveraging ad blockers.
Pizza Box Marketing as Guerrilla Advertising strategy
Guerrilla marketing is an advertisement strategy in which a company uses surprise and/or unconventional interactions in order to promote a product or service (3). The core principle of the guerrilla approach is to surprise consumers with unexpected activities in order to draw their attention to the advertising message. Surprise leads to a change in the cognitive activation. The placement of advertising in unusual and unexpected places often with unconventional methods and being first or only ad execution to do so. Thus type of message leads to enhanced assimilation of the message.

Pizza Box Marketing as approach to surprise consumers delivering the message at their homes
How do pizza ads work?
Pizza Box Top Marketing is an unique way to reach your audience in their home. The logo and message of the advertiser are printed on pizza boxes (or pizza box toppers) and distributed to the network of pizza venues. The venues are usually recognized pizza chains so the advertisement has an exposure to reputable brands. The pizzerias deliver either in the hands of the consumer or at their homes reaching on average 45 min of brand exposure.
Impact
The ad is placed on the center of the box generating guaranteed impressions. Sometimes the consumer leaves the pizza in the fridge generating additional exposure and more impressions. The unconventional and unexpected nature of this type of advertising enables better perception and assimilation of the message. On average, each pizza venue delivers 2,000 ads per month with an estimate 1.8M impressions/month.
Costs v.s. Benefits
For purpose of comparison, consider the costs of a traditional OOH as benchmark, e.g. Billboards. The costs of billboards depends on format, circulation and demographics. Traditional billboards can cost between $14,000 and 20,000/month in larger markets.
For the same cost, the advertiser can place its message on 65,000 pizza boxes at 32 different venues during the same timeframe.
Sources:
Bain & Company, Online or Traditional, What's is Better for Brands? Nov, 2016
Lumen Research, 2016. Marketers Continue to Waste Money as Only 9% of digital Ads are viewed more than 1 Second
Katharina Hutter and Stefan Hoffmann, 2011. Guerrilla Marketing: The Nature of the Concept and Propositions for Further Research. Asian Journal of Marketing, 5: 39-54