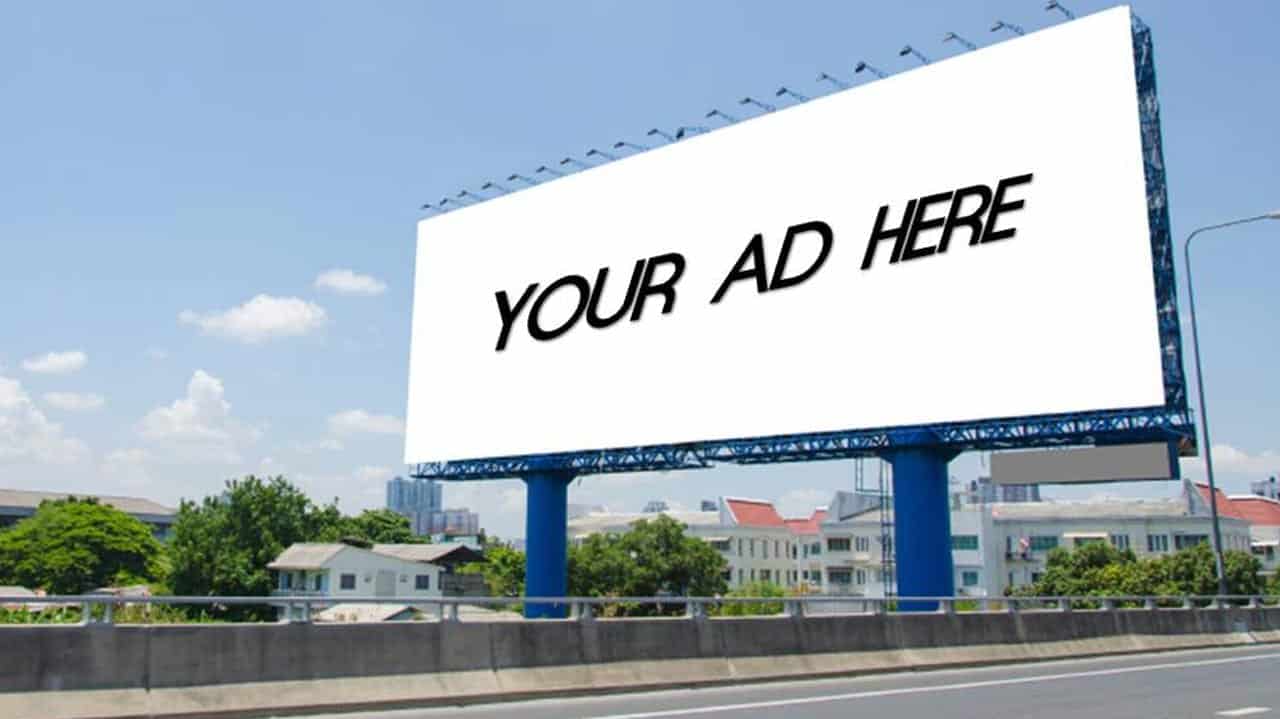 Why Door Hanger Advertising Is Better Than Cheap Billboard Advertising
Cheap Billboard advertising: Learn more other about other options.
The amount of money going to advertising spending is increasing as more businesses battle for attention. In the present era, brand visibility is critical but not easy to achieve due to technological advancements. Interestingly, not even cheap billboard advertising is sufficient to put brands out there.
Are billboard rentals a good tactics?
Traditional advertising avenues are finding it hard to generate visibility in this era of social media. As such, many more companies are seeking visibility through digital ad platforms like Google and Facebook. In the US alone, expenditure on digital advertising in 2018 was $108.64 billion for companies in 10 industries. Just two years before that, the companies spent $71.94 billion on digital ads. Notably, the trend here is a sharp growth in digital ad spending.
While digital marketing could be rivaling legacy industries, another revolution is underway. Certainly, advertisers are becoming aware of the fact that digital platforms are not the final solution to brand visibility. Interestingly, many people who use digital platforms like social media sites are oftentimes too distracted to notice ads. On the other hand, some just find ads a nuisance. Therefore, the coming of ambient marketing should offer better alternatives for companies.
Door Hanger Advertising v.s. cheap billboard advertising in terms of message assimilation
Certainly, the ultimate point of advertising is to increase brand acceptance through assimilation of the message. Nonetheless, billboard advertising is no longer able to achieve this. Notably, billboards have become notorious for causing accidents through distracting drivers. This is a major throwback since it is more likely that potential customers will avoid checking out the message. In such a case, there is zero chance for message assimilation, hence no message assimilation.
Another throwback of billboard advertising is cost. In the US, business fork out not less than $15,000 a month to advertise on billboards. On the contrary, alternatives like ambient marketing are cheaper, yet conversion rates are high. Usually, it might not matter whether businesses use cheap billboard advertising or not. Particularly, the issue of distraction seems to be a huge bother for target audiences, especially drivers.
Interestingly, Door Hanger Advertising focuses on the potential customer when they are comfortable and least distracted. For instance, In-The-Hand advertising is a form of ambient marketing that puts the message in the hands of the consumer. Alternatively, this kind of advertising goes by the name "guerilla tactics". The concept of Door Hanger Advertising is to surprise the target.  Interestingly, the target audience cannot ignore such messages, which pushes up conversion rates.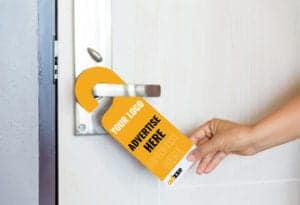 Door Hanger Advertising is straightforward. All you need are as many custom printed door hangers as possible for distribution to the target locations. Once they are ready, you fix the hangers on the doors of the target audience. This medium is effective because of the element of surprise. Usually, you will notice any foreign object on your doorknob every time you come home. If you do, you will most likely have up to five minutes looking at it, trying to find out what message it is carrying.