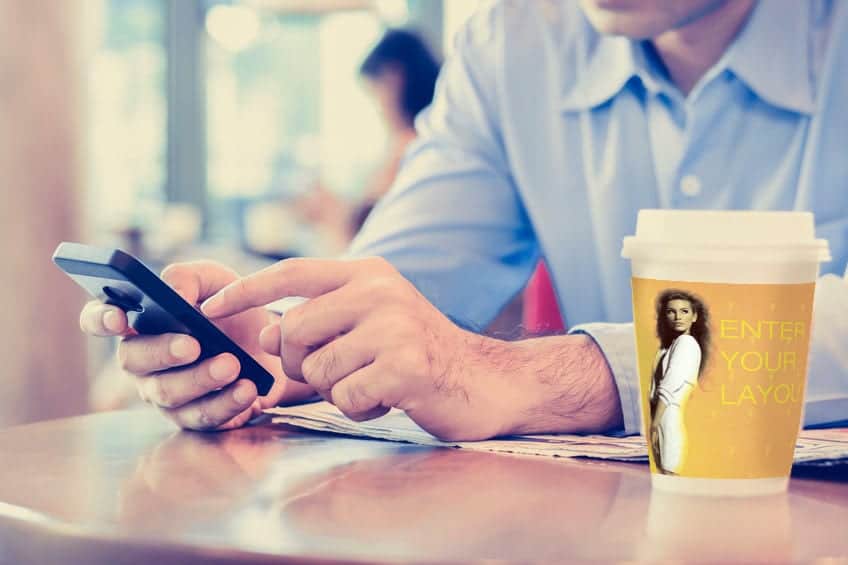 Custom Coffee Sleeves: Your Consumer Literally Grabbing your Brand
Custom coffee sleeves can be used to advertise your brand and message in an affordable and effective way. This article discuss its applications and concept.
The average US-consumer is exposed to approximately 3,000 advertising messages in only one day (1). Facing this permanent flooding of attempts of persuasion, many people feel constricted in their freedom to make independent consumption decisions. By confronting consumers repeatedly with the same type of traditional advertisements they become familiar with these measures which cause a wearout effect. For that reason, particularly classical types of advertising lose their power to attract consumers' attention
To win the competition for attention, many marketers promote their products more aggressively by using more and more advertising activities (2). This attempt, however, appears counterproductive, because it requires a higher advertising budget and, most importantly, it prompts even stronger avoidance behavior and wearout effects (2).
One emerging trend is In-the-Hand Advertising. This concept relies on placing ads on consumables that the target audience can't ignore as they have to take them in their hands. Such consumables can be: door hangers, pizza box toppers, prescription bags, drink coasters, Custom Coffee Sleeves, hotel key cards.
 Custom Coffee Sleeves Ads: how does it work?
The logo and message of the advertiser are printed on custom sleeves that protect coffee drinkers from hot coffee. The coffee cup ads are distributed to the coffee shops the advertiser selects. Specific targeting is provided with an in-house tool to profile the demographic profile and identify specific coffee venue addresses.
Custom Coffee Sleeves: the reach
Each venue distributes approx. 2,500 custom coffee sleeves or cups/month, generating an estimated total of 1.7M impressions. Think this as small moving billboard that the audience will grab and carry it forward. The coffee venues deliver in the hand of the consumer generating an impact up to 70% brand lift.  The advertisement can not be ignored as the consumer will grab it in their hands. On average, each custom coffee sleeve will provide 35 min of exposure since the coffee cup Ad provide an additional exposure to other viewers who are in the surrounding.
 Custom Coffee Sleeves: the costs
For purpose of comparison, consider the costs of a traditional OOH as benchmark, e.g. Billboards. The costs of billboards depends on format, circulation and demographics. Traditional billboards can cost between $14,000 and 20,000/month in larger markets reaching on average 80-100,000 drivers per month.
For the same cost, the advertiser can place its message on 50,000 coffee shops at 20 different venues during the same time frame. Now compare the benefits, what would you prefer: reaching 100,000 distracted drivers (who you can't be sure they looked at your billboard) or reaching 50,000 consumer who will literally grab your compelling message their hands?
Sources:
Kimmel, A.J., 2005. Introduction: Marketing Communication in the New Millennium.  Oxford University Press, Oxford, pp: 1-6.
Luxton, S. What is called Ambient Advertising? Monash University. 2000