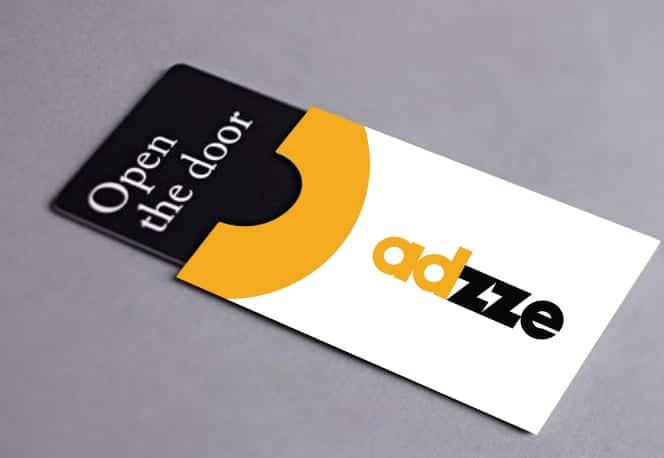 Hotel Advertising: Brand Visibility Targeted for Affluent Audiences
Hotel advertising: this article discuss how to leverage hotels to reach affluent consumers.
The shift in the Advertising Industry
Billboards will not be an attractive advertising method. Blank billboards and cancelled digital ads across the country and many parts of the globe is a strong pointer to how the coronavirus pandemic sweeping the world today has impacted sign advertising. The devastating effects of the pandemic on human lives could almost be likened to how terribly it has also dealt with businesses around the world. Some out-of-home advertising firms have withdrawn their earnings projections for the year as a result of market uncertainties at the moment. A good number of businesses that will survive the pandemic will most likely have to struggle to find their footing again. Reports also say that digital ad giants, Facebook and Google have also had their shares of the downturn. Even Coca-Cola has soft-pedaled its marketing drives.
Most digital ads creation companies have put a temporary stop on ads creation. A reasonable overview of the current crisis wrought by the COVID-19 spread shows that making new ad videos may just end up as a waste of time and money for the ad shoot companies as well as it is for the owners of the business. In the coming weeks, ad buyers in the USA will tilt towards new advertising ideas the more. All methods of advertising that serve as workable alternatives to OOH advertising will shine as saviors. And they'll shine the more if they provide equally satisfying results for the clients.
The global advertising spending could grow by 4.4% by the end of 2019 to a little over $563 billion. Companies are still pumping a lot of money into an advertisement to grow their brand awareness. Interestingly, the market is evolving away from traditional advertising to new techniques like hotel advertising. The ultimate desire is for advertisers to achieve high rates of conversion for their clients.
Hotel advertising using key cards
Increased wealth and globalization are fueling a culture of travel across the world. Interestingly, close to 2.3 billion people check in hotels worldwide every year. In particular, these individuals take trips away from their homes for business and leisure travel. Notably, the US hotel industry grew at a CAGR of 6.0% between 2009 and 2017. Continued global economic growth will see demand for hospitality services expand, further increasing the hotel industry.
Interestingly, over 50% of the people who check-in in hotels use key cards. This large population offers excellent potential for hotel advertising services. Typically, the primary objective of an advertiser is to reach as many people as possible. Also, the advertisers hope to generate a high rate of conversion, which later translates to revenue for brands.
Advertisers have an exciting opportunity to leverage hotel key cards to push brands closer to the target audience. Unlike other advertising avenues like billboards and TV, hotel key cards place the message in the hands of the target audience. Specifically, the uniqueness of using hotel key cards is the unconventionality of the technique. Suddenly, consumers find themselves with an ad in their hands when checking in their rooms. Once they absorb the full impact of the ad, it becomes impossible to forget the message on the key card.
Stay-at-Home Ads with Pizza Box Advertising
Fortunately, Adzze's new age marketing strategies offer innovative ways to navigate the storm and help brands to take their message into the homes of the consumers. Unique advertisement ideas have surfaced across the landscape; these strategies include placing ads pizza boxes and door handles that can reach the consumers at their homes. As simple as they sound, they generate guaranteed impressions delivering the ads at consumer's homes.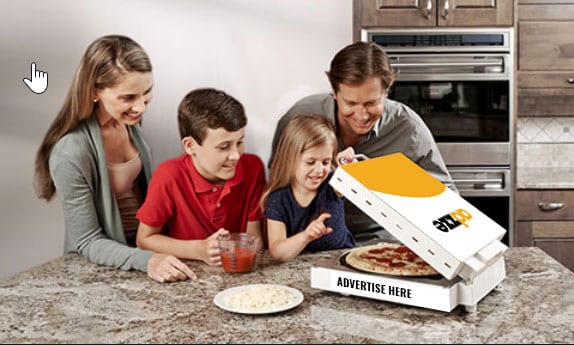 The advertisement is printed on pizza boxes (or pizza toppers) and shipped to the pizzerias that the advertiser selected. The advertising pizza venues distribute to the consumers locally or they deliver at their homes. These venues are recognized pizza chains, so the advertiser has exposure to reputable brands. The pizza box ads get delivered in the hands of the consumers at their homes reaching on average 45 min of brand exposure. Sometimes the consumer leaves the pizza in the fridge generating additional exposure. On average, each Pizza Box Advertising venue delivers 2,000 pizza box ads per month with an estimate 1.8M impressions/month.
There are few reasons why marketers would choose Pizza Box Advertising instead of other traditional media vehicles:
High Brand Recall
The pizza box ads create a surprise effect making it more memorable. Studies show that this type of ads can evoke an 80% recall rate (8 out of 10 households individuals remember to see an ad on pizza boxes)
Low Cost
The budget used to place a 1 billboard on a high traffic highway for 1 month can be re-allocated to distribute 60,000 pizza boxes. This is enough to cover all households of a small town in the USA.
High Return on Advertising Spend
The average ROI is 150%. This means, for every 1 dollar the advertiser invested in a pizza advertising campaign, they received at least additional 2.5 dollars of sales.
Advantages of hotel key cards
First, hotel key cards create a situation where the customer personalizes the message.  Imagine holding a keycard in your hand that proclaims enormous discounts for the best shopping experience for high-quality shoes. Notably, the kind of exposure that the message enjoys is likely to lead to assimilation. Often, most of the hotel dwellers are high spend individuals who need little in terms of persuasion to spend.
Secondly, putting messages on hotel key cards is cheaper than on other avenues like billboards. On average, businesses in the US spend close to $15,000 monthly on billboards. Considering that this is the cost for a single billboard in a single location, it is too expensive. On the contrary, one can use the amount of money to create close to 100,000 key card messages. Interestingly, this means one can deliver messages in the hands of each guest checking in. Ultimately, hotel key cards are more efficient than billboards or even TV.