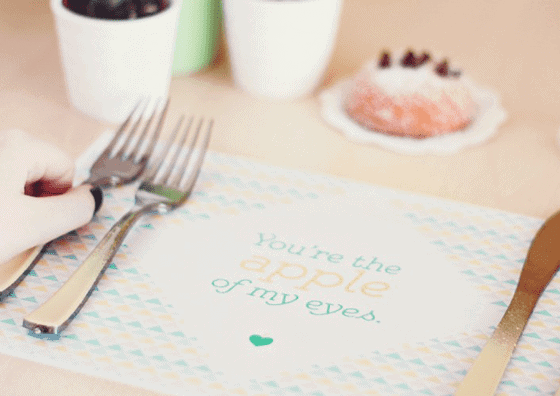 Restaurant Placemats Can Be Used To Place Ads
Restaurant placemats
Outside traditional media, advertisers have a wide range of alternative advertising mediums. This includes using custom-printed coffee cup sleeves, pizza boxes, and so on. However, the most creative and effective alternative advertising medium is the use of restaurant placemats.
What is placemat advertising?
Placemat advertising is a technique of direct advertising to customers and it's a best way to get high visibility at reasonable rates in front of an audience, most relevant to your business. Placemat advertising leverages spaces like tabletops in restaurants and other eateries.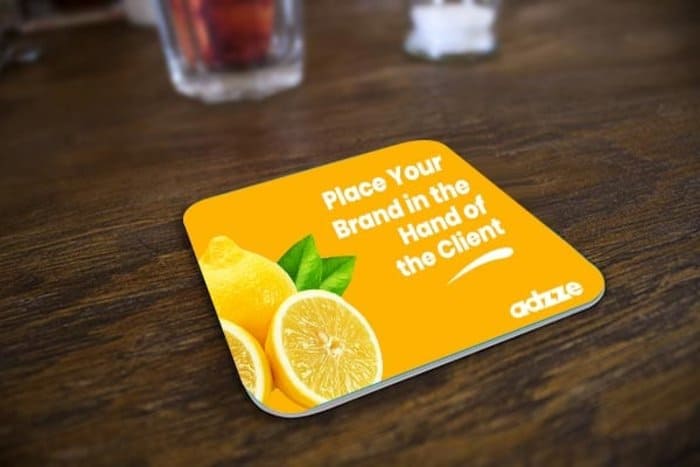 How does placemat advertising work?
Advertisements on placemat refer to the printing of a non-personal message that seeks to promote or sell a product, a service or an idea to a target audience. Ad on placemats attracts better consumer attention compared to adverts using the traditional forms of advertising. Benefit of restaurant placemats is that the target viewers cannot ignore them.
How do restaurant placemats work as an advertising space?
Despite the name, restaurant placemats do not exist in restaurants alone. Instead, these items are a common sight in most eateries. Particularly, restaurants place the placemats on tables to hold plates as customers eat. The idea is to protect the tables from the effects of hot plates and food spills. Interestingly, these items could play a much larger role than just holding hot plates and cups.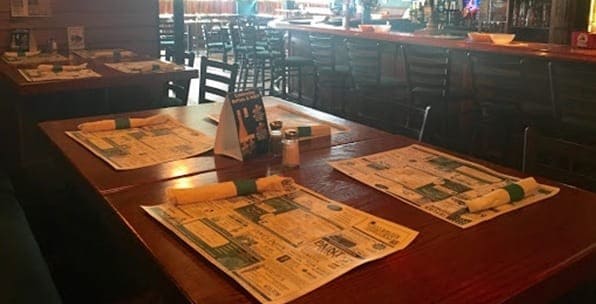 According to this analysis, restaurant placemats enable ambient advertising. Notably, advertisers use unorthodox tactics to market a brand to a target audience. What is unique about this alternative marketing technique is that it leverages an ambient atmosphere. This is an atmosphere where people are relaxing and have few distractions. For example, people go restaurants to eat. It is difficult to imagine a more ambient atmosphere than the one in restaurants.
Once the target audience is enjoying the ambience, it will be difficult to ignore a message printed on a placemat. Waiters place the placemats on the tabletop in a way that no individual seated at the table can ignore it. As such, customers will spend up to five minutes staring at the placemat as they wait for their order. Even as they eat, the placemat will still be in good view of the customers. In total, the customer will spend more than 60 minutes interacting with the placemat. Consequently, the conversion rates in this case are likely to equal the impression rates.
Placemats and viral marketing
Ambient advertising has one major advantage over traditional and even digital advertising media. Fortunately, restaurant placemats are the friendliest items in an eatery, apart from the waiter of course. As such, there is no element of intrusiveness or creepiness. In addition, custom-printed placemats appear innocent to the audience. As such, no one is likely to feel targeted particularly for marketing. This way, there will be no bad blood between the brand on the placemat and the restaurant customer.
Viral marketing can be achieved with element of surprise is a smart way to attract consumers attention as marketers target on creating a stimulus that triggers surprise by placing ads in unusual locations and with unconventional methods that had never used before. In-Hand Advertising is a concept that used consumables as door hangers, pizza box toppers, prescription bags, drink coasters, Custom coffee cups , hotel room key cards  as advertising space placing the message in the hand of the target audience.
The surprise effect and unconventional nature of the advertising tactics enhances the assimilation of the message that has a direct impact on increasing the brand recall rate
Here some practical examples: