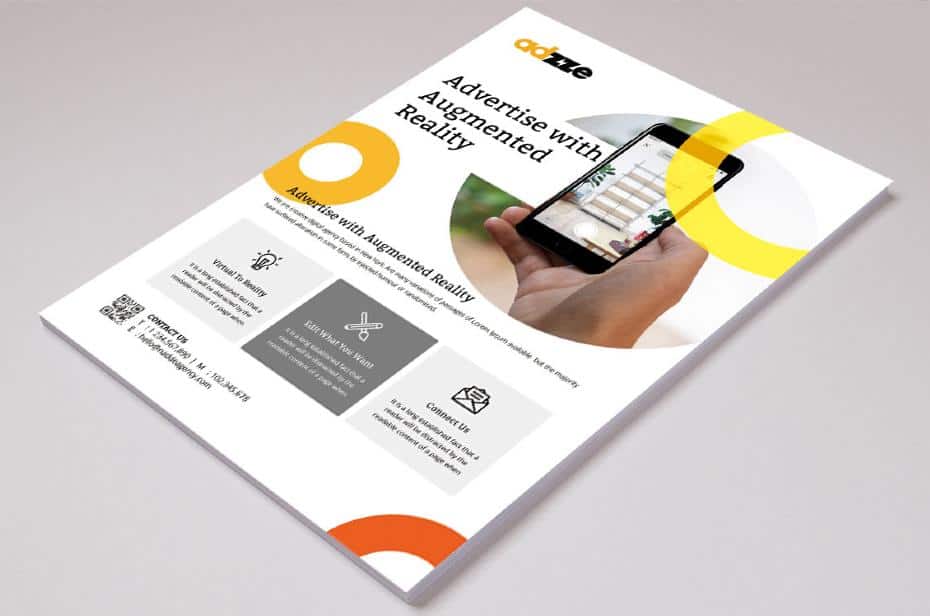 Promote your brand with Augmented Reality Brochure Advertising
The use of augmented reality technology is increasing very quickly among people. Many advertisers and marketers are adopting this technology in their marketing strategies because of its impressive results. More than 1 billion people are using AR technology. It caused an enhancement in the value of the AR industry, and it has become a $100 million industry. Brand marketing through ways like augmented reality brochures advertising ensures an increase in brand recall and awareness. It makes a special connection with people and allows people to have the opportunity to shop without leaving their homes.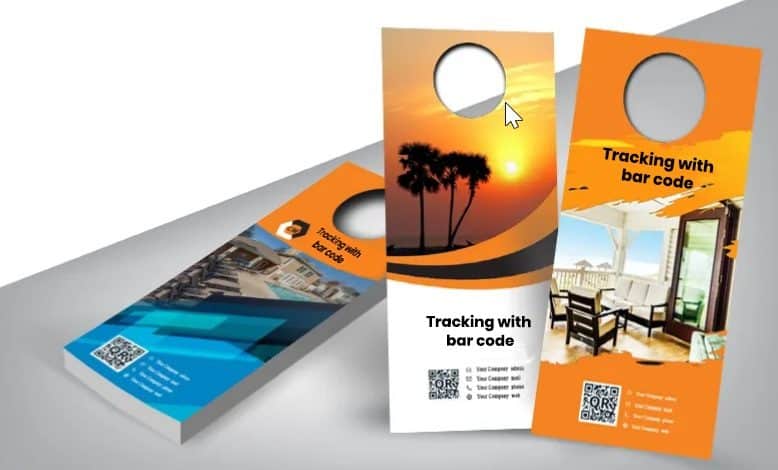 The tech world is developing and growing with each passing day. It has set the bar high to impress consumers. In this competition, you have to work creatively and smartly to attract your audience's attention. By adding AR, you can breathe life into marketing strategies like brochures and flyers. Moreover, you can insert QR codes into augmented reality brochures and flyers or any other traditional marketing medium like OOH. Users can scan QR codes on the brochures or flyers, and they will be led directly to your website. The other advantage of QR codes is that you can check how many people have visited your website using QR codes.
The top three benefits of using augmented reality brochures advertising are given below. Let's get into it!!
Create a memorable experience through augmented reality brochures advertising.

You can connect with your audience more strongly by adding AR to brochures. People will have the opportunity to relish your product virtually in the comfort of their homes. It will give your audience a memorable experience and increase the chances of brand recall. Moreover, people appreciate brands that are constantly making efforts for their consumers. When users can experience your product before buying it, they are inclined to buy it. In this way, you can build strong relationships of trust and credibility by marketing with augmented reality brochures advertising.
Track the effectiveness of AR technology.
According to the report by IBM, 32% of people in 2020 will have used AR technology during shopping. When you use augmented reality brochures for advertising, it piques people's interest. It increases the brand recall rate and, thus, conversion rate. AR marketing technology helps you track its effectiveness. You would then have the leverage to check how many users have scanned your website. It will give you a detailed idea of how much time users have spent on your website. Through this information, you will have a better idea of where you need improvement and can strategize accordingly.
Enhance engagement with augmented reality brochures advertising.
AR technology creates visually captivating ads that attract people's attention. People are more likely to buy from brands that provide AR technology. It will have a long-lasting effect on the user's mind. People will enjoy your ads, which will cause increased engagement.
The bottom line:
Augmented reality brochure advertising is a great way to help you mark your existence significantly.  Moreover, it will make you stand out from the competition. Agencies like Adzze will help you make ads that are engaging and captivating.