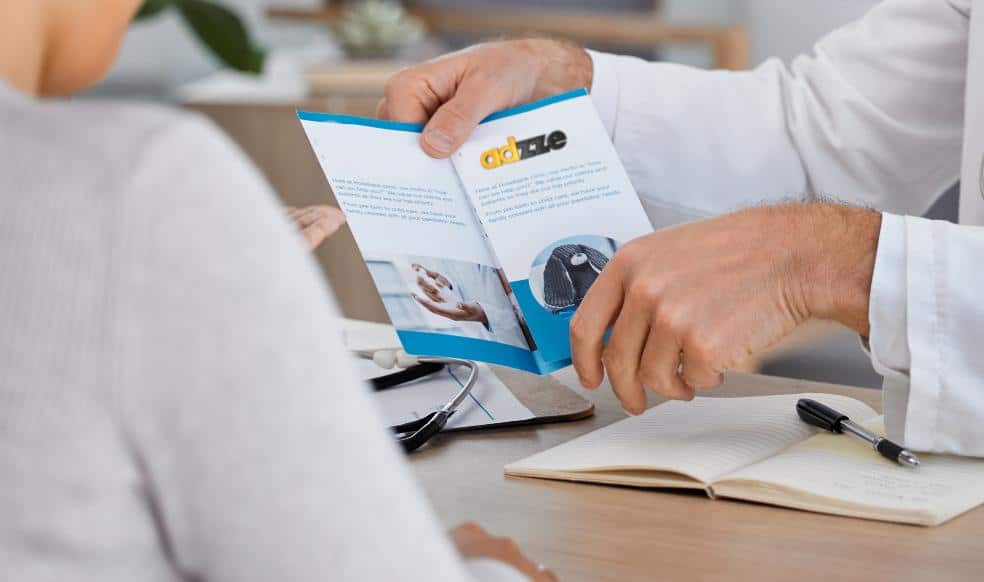 Advertisement Flyers to Attract New Customers
According to the study, 70 percent of individuals believe that AR brings about many benefits. Considering this, now is the perfect time for marketers to include AR technology. This blog teaches the best practices for running an AR flyer marketing campaign.
What is AR Flyer Advertising?

AR flyer advertising is a creative technique. It can be used to attract vital data. It can be used to evaluate marketing efforts based on how effective and responsive they are. In addition, it presents both a chance and a method for creating interactive solutions for successive iterations.
Advantages of Advertisement Flyers
Augmented Reality flyers advertising should be incorporated to boost sales. Besides, partnering with AR Ad Agency can bring your marketing to the next level.
Higher brand recall

Make you stand out from the crowd

Enable higher engagement with interactive ads
Use Interactive Ads with Augmented Reality Flyers
When it comes to advertising online, AR is making a fundamental shift. Also, it will have a significant impact. The potential for AR marketing to become a significant platform in the future deserves high praise. Moreover, promote the AR flyer advertising campaign and learn the following reasons:
1.   Augmented Reality Flyers for Advertising
Using AR flyers gives the world a sense of vibrancy and depth. Create interactive artwork, and include all of the pieces on a flyer. People are more inclined to test out the visually stunning menu displayed on the AR flyer ads.
2.   Create Unique Experience
People strongly desire to be present in the moment. Also, they want to share their experiences with others through reminiscences. After they have been affected by the event, it will always serve as a point of reference for them.
3.   Enable Tracking and Geolocation
It is marketing that is targeted, and the outcomes can be tracked. This is a common practice for marketers to employ this technology. Importantly, it provides a deeper understanding of their audience, which is useful for developing future marketing plans.
4.   Enable Higher Engagement and Interactive Ads
Include information on your flyer that was lacking from the printed edition. Customers are easier to persuade when they have access to more information.
Build With Us
Augmented Reality Flyer marketing is a helpful way to advertise your company. AR technology provided by Adzze would set you out from the competition.
At Adzze, we expand our capabilities to provide the most memorable experiences possible through advertisement flyers marketing. Because of this, you want to get in touch with us if you intend to use advertisement flyers.