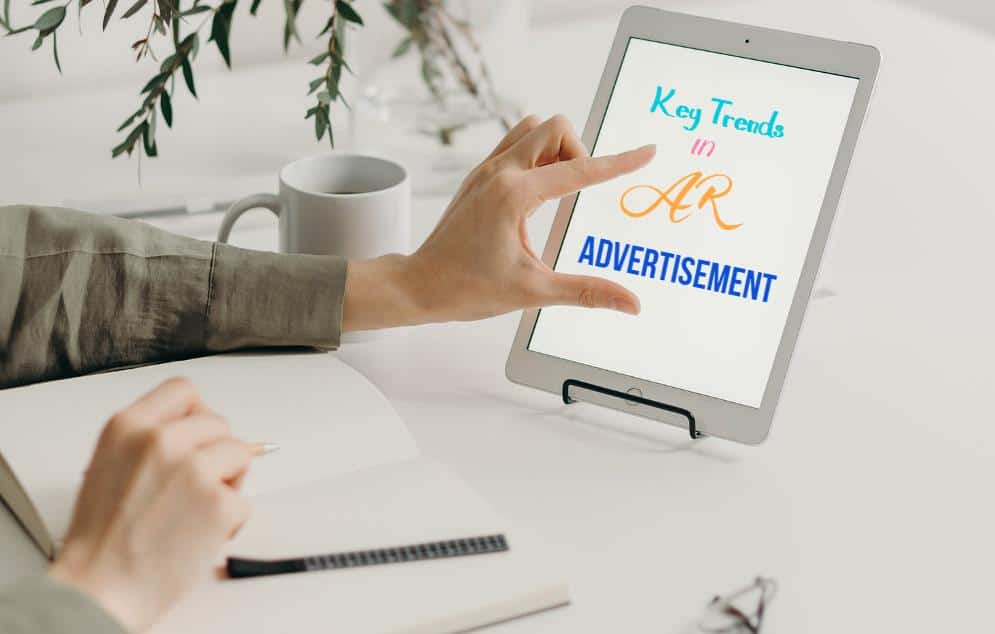 Tabletop Advertising with Augmented Reality
Now Advertisers can place their message on tabletops and make the Ads alive with Augmented Reality!
Is Tabletop Advertising Effective?
Advertisers can place their ads on tabletops while the target audience have dinner and stare at the ads. In addition, you can incorporate augmented reality (AR) to bring life to your ads!
Have you ever felt like engaging your mind on something at the restaurant while waiting for your order to arrive? You must have visited a restaurant and got your attention hooked by some interesting headline on a TV or an artwork on the wall while eating or waiting for your food. Advertisers have leveraged the facts obtained from these kinds of scenarios to create innovative means for selling ads; an effective and audience-specific method of advertising designed to target people in diners and restaurants. This is the concept behind tabletop advertising. Advertisers get full-color, high-quality ads, which can be made interactive by adding a QR code. Customers can scan the QR code with their smartphone and it takes them directly to the business' website.
Augmented Reality Advertising brings life to your Ads
Augmented reality is the integration of digital elements into our real-world environments. In other words, it is a combination of both real and virtual worlds. Let's dive into the wider opportunities for a marketer using Web AR. Users can simply focus on a horizontal space such as a table through a mobile camera to bring into life the augmented world around. Modern technology, advanced camera systems, OS, and sensory technology have made it possible to build advertisements over immersive markerless AR effortlessly. You need to see the future of augmented reality in advertising to get ideas for your next AR campaign. There you might get inspired with the reasons you should try OOH AR Ads as a viable option. Start utilizing advertising withAR with some augmented reality OOH advertising practices.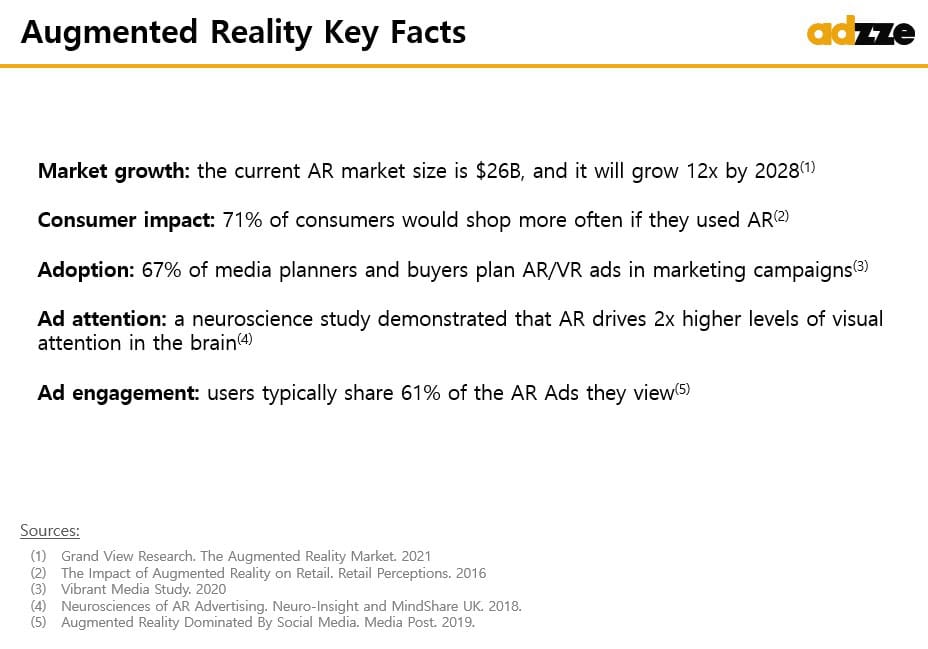 Augmented Reality Advertising – Key Benefits
Higher Brand Recall
A well-known fact by marketers is that brand values play a major role in its purchasing. AR advertisements can provide an attractive solution with the effectiveness of higher brand recognition like Snapchat gained out of dog filters. a neuroscience study conducted by Neuro-Insight in partnership with Mindshare UK and Zappar that AR drives high levels of visual attention in the brain (almost double that of non-AR tasks). What is stored, or encoded into memory is 70% higher for AR experiences.
Use unconventional AR marketing to stand out. With the help of AR, marketers can provide informative, engaging, interactive, and personalized content to shoppers to attain better sales and greater customer loyalty. All thanks to scene tracking AR technology and in-store navigation that turn your store into a place where customers want to come over and over.
Enable higher engagement and interactive ads
Drive traffic and sales altogether with engaging AR Advertisement. Printed materials can be your portable sales channel with AR advertisement integrated. Germany's largest travel magazine got 95% of its users indulged in their interactive content by expanding AR advertisement in their latest issues. As reported by marketing website Mediapost, users share 61% of AR ads they view, and at Poplar Studio, we have found that dwell times on AR ads average at 75 seconds — four times longer than mobile video.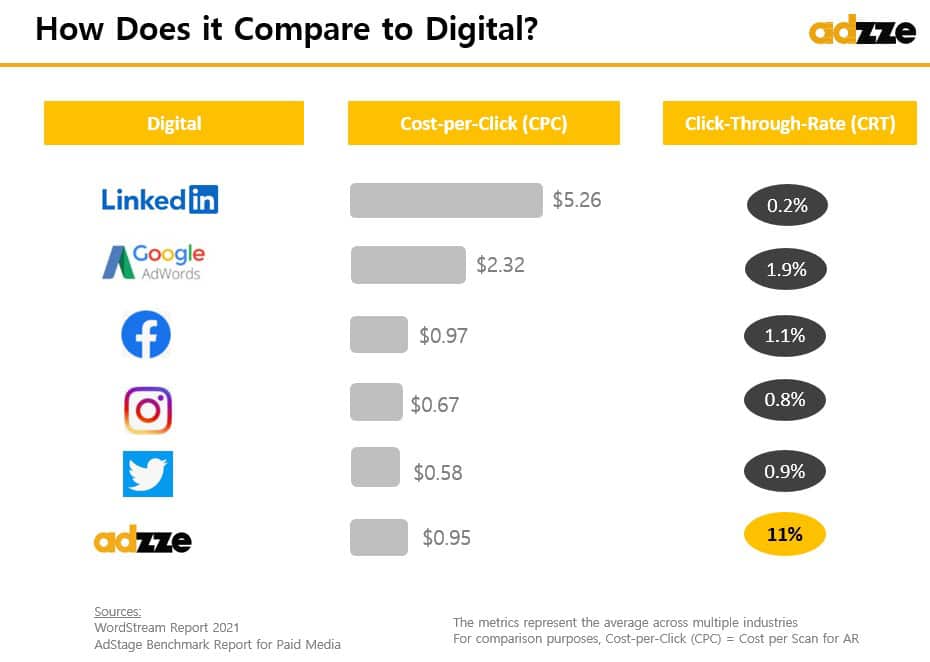 Typically, customers spend 15-25 minutes at diners. So by advertising your business on restaurant placemats using AR you can expect to engage with potential clients for that long.  It's a highly effective indoor advertising strategy because customers cannot change the channel or un-see the ads. High impressions are guaranteed. By creating a fun AR experience, brands can create much-needed buzz. For example, Uber created an AR campaign in Zurich that allowed riders to use AR in a fun way, resulting in over 1 million YouTube views. Other big brands like Pepsi have also utilized AR for buzzworthy, indirect marketing tactics.
Although limited to restaurants, bars, and diners, tabletop advertising is a great way to increase the exposure of local businesses. Thousands of ads are seen in diners across towns and cities. It's widely used because it is cost-effective, measurable, and effective. The winning feature for this strategy is that people are in a relaxed state of mind and will undoubtedly commit some time to study the tabletops throughout their time in the restaurant. Ads agencies that design the placements integrate beautiful and appealing features into the ads, making them compelling to the wandering eyes of customers.
Shake off your Ads!