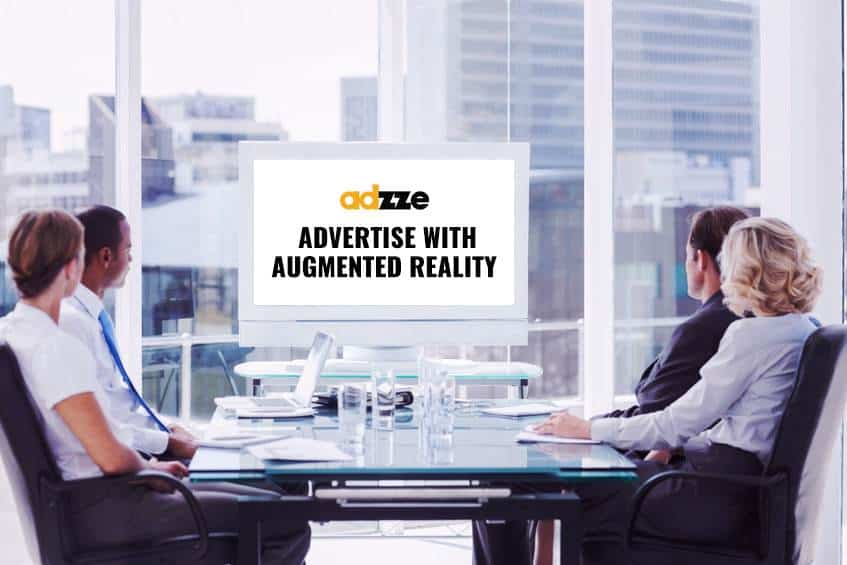 Here the Reasons Marketers are Using AR Advertisement
In today's and future times where consumers are highly connected, AR advertising is the latest revolutionary technology with wide use. Thanks to additional interactive levels of information, AR through technology increases perception. The consumer is in the real and virtual world at the same time. Thanks to AR or this combination, the audience is able to communicate with the object in real time. One of the ways to present products with the goal of more successful communication between sellers and buyers is AR advertisement. From the offered Deloitte study (OVR, 2021), we learn that as many as 88% of companies belonging to the middle market use AR as part of their marketing strategies.
By 2022(OVR, 2021), advertising spending is expected to be at least 2.6 billion dollars. It has become known that consumers are showing more and more interest in the experience provided by AR, which has obliged marketing experts and advertisers to look for innovative ways and present their offers in the most interesting way possible. The goal of marketing professionals and advertisers is to achieve greater brand visibility leading to greater brand awareness and to increase brand sales. Thanks to AR, greater customer satisfaction is finally achieved.
AR ads or augmented reality ads dominate, they are striking, new, creative and imaginative leading to the emergence of a significant emotional connection between retailers and customers. AR ads are interactive, realistic and visible to the point where consumers can interact with them. One of the best bridges between digital and traditional so far is the use of AR OOH ads. However, on the way to achieving good results using AR advertisement, challenges should be overcome both by the creators of advertising and by the targeted audience. If we return to the concept, i.e. the emergence of emotional connections we will realize that this is the best way to increase brand awareness. Given that positive associations appear through AR ads, these ads are both a chance to increase sales and a new importance for the company.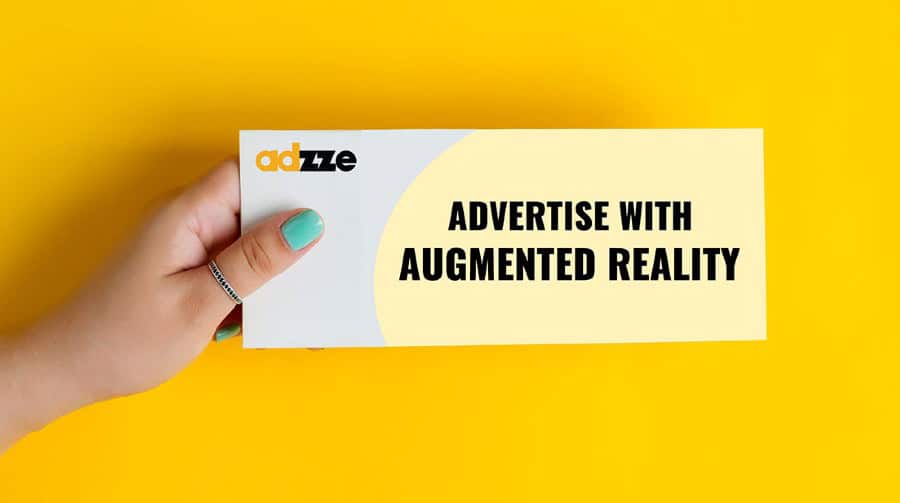 If we use the data from the research of artillery intelligence, or in 2020 there were 598 million active AR devices (Reydar, 2021) and it is expected that by 2024 there will be 1.73 billion active AR devices.
AR Flyers
The essence of the new changes and procedures in relation to classic flyers is that retailers change and upgrade their 2D designs into interactive AR advertisements for flyers. Brands increase their marketing efforts by using AR flyers including a number of innovative ideas. Using data from the neuro-insight study, we learn that the AR experience doubles visual attention as opposed to non AR which is an additional impulse for brands to direct their marketing efforts towards new AR flyers.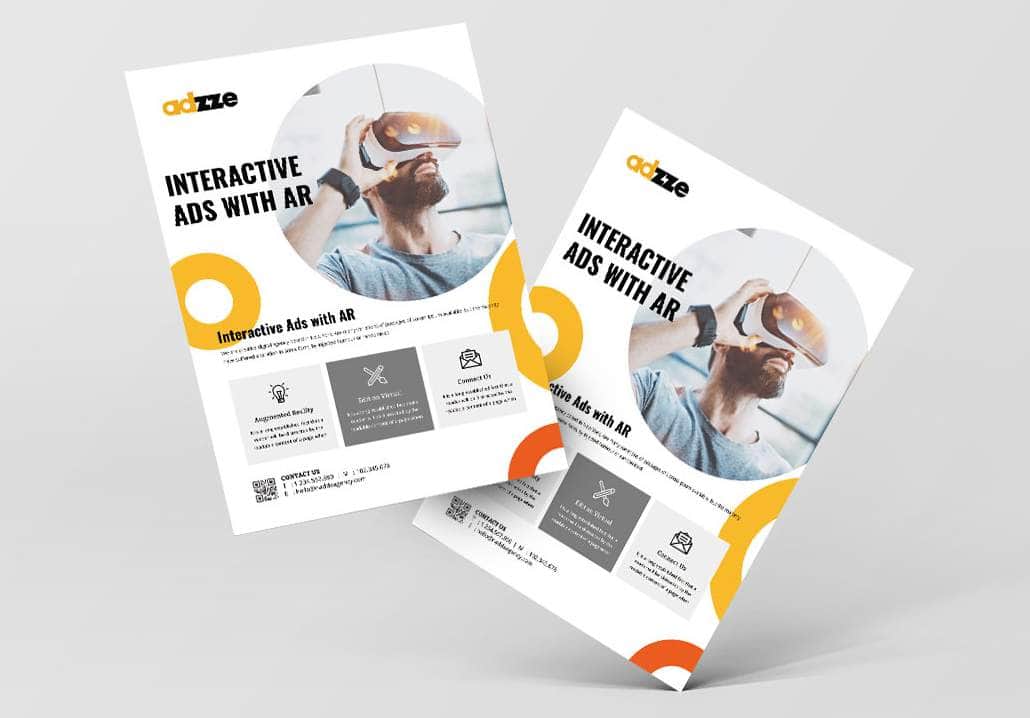 AR is the start and solution for creating relationships for the future of advertising. Unlike traditional marketing, the application of AR technology generates targeted marketing that has results suitable for monitoring and developing future marketing strategies. In the world of advertising, most brands use the AR format in order to increase the level of engagement. Available media with channels such as Facebook, Snapchat, Google are a way and necessary help in the realization of augmented reality.
Conclusion
An increasing number of brands are completely focused on AR advertising. This digital advertising has encouraged interactivity, has become a necessary element between brands and customers. So AR OOH advertising is at the same time the most complicated and simplest way to bring the product closer to the target audience. Due to its great advantages, it obliges brands to create new ideas in the development of this ingenious technology.