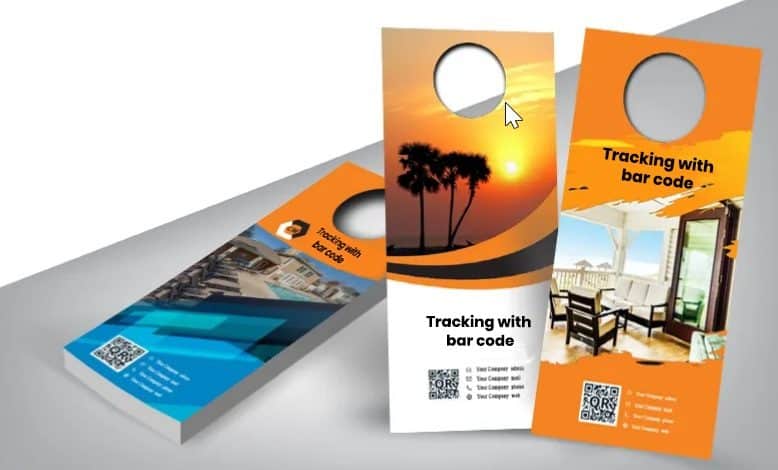 Here is How To Use QR Codes for Marketing Campaigns
With the introduction of better and faster technology, people are now using their devices more than ever. One of the trends right now is use of QR codes for marketing. So, what is a QR code and how are marketers using the technology to the benefit of their brands?
A QR code is a scannable image that your customers can read using their Smartphone cameras. QR codes comprise of a number of black squares and dots that represent certain information about a brand. To decode the information, the customer has to scan the image, to find out what is  in the image.
QR codes have been used on printed material to generate coupons, provide links to company website / social platforms, and in augmented reality.
For coupons, marketers could print a QR code on a direct mail, or any other offline campaign like posters. When the recipient scans the QR code, there is a link directing to a website, or he gets a special code that he can use for the next shopping. Likewise, QR codes can be used to direct customers to a Facebook, where they can follow you for important updates.
So the question is, what other creative methods can the advertisers use to target their audience?
Ideally, there exist endless possibilities when it comes to incorporating the QR codes in your marketing campaigns.  Let us look at some of the ideas, based off in-hand advertising concept.
Use of QR Codes on Door Hangers
A door hanger refers to the printed ads used by door-to-door sellers, to target the residents within a certain geographical coverage.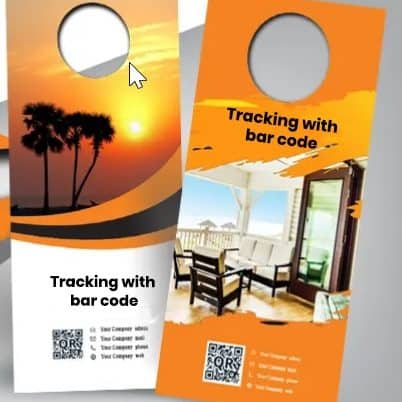 Therefore, the door-to-door sales representatives will identify prospects and place the door hangers on their doors. When the homeowners come back in the evening, they are curious to find what is in the note. That way, the brand message is delivered effectively, and at a lower cost than would be spent to put up a billboard within the residential area.
To enhance the campaign, the sales representative could print a QR code on door hangers. When the homeowner scans the QR code, they are directed to the company website, or a special landing page, where they can find the offers. The sales people can then track conversions, to find out which residential areas are more promising.
QR Codes on Bar Coasters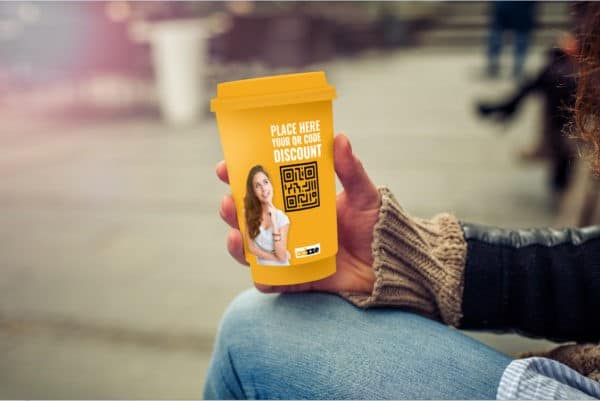 Bar coasters are common in restaurants and hotels. Printing a QR code on the bar coaster gives the advertiser an opportunity to target the patrons in a relaxed environment. Consider that in a bar or restaurant setting, patrons are more likely to be attracted to what is around them.  As the customers wait to be served or engage in conversations, they are more likely to scan the QR code. Thus, your advertisement message printed on a bar coaster, will reach the target audience and at a time when they are relaxed.
QR Code on coffee sleeves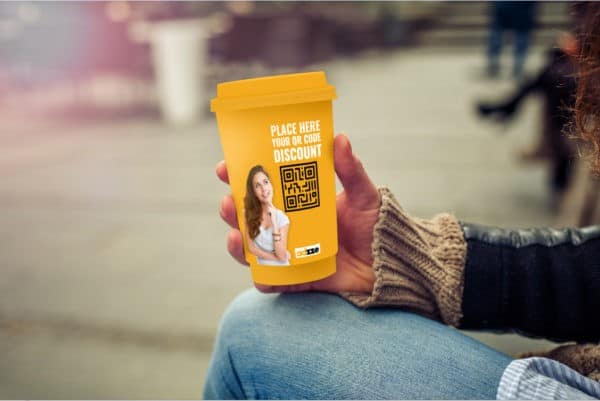 Just like the bar coasters, the coffee sleeves provide an opportunity to reach the target audience, while in a relaxed environment. To add value to your coffee sleeves advertising strategy, consider printing a QR code on the coffee sleeves. That way, you can reach the target audience effectively, as they are likely to scan the QR code as they enjoy their cup of hot coffee.
QR Codes on Pizza Box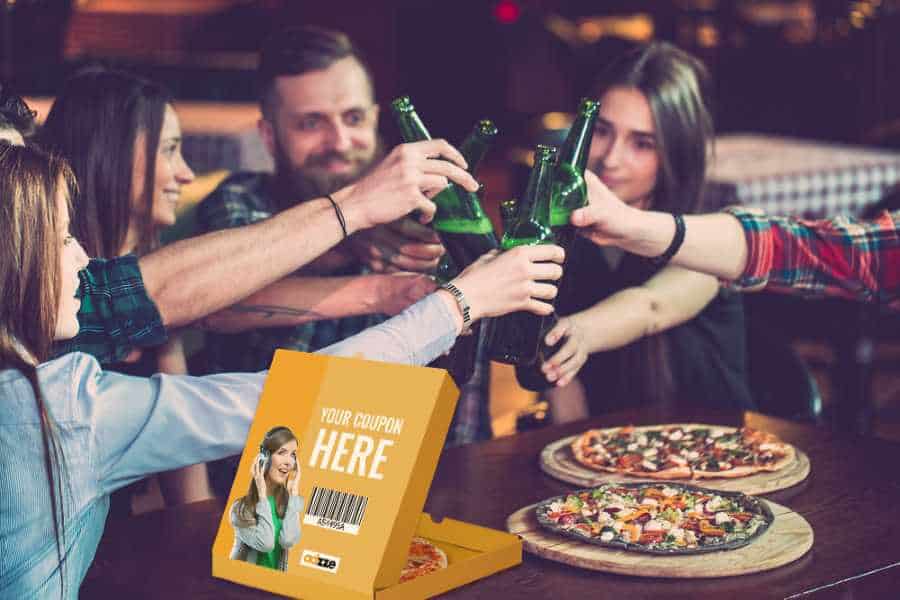 When it comes to targeted advertising, pizza boxes offers a golden opportunity to reach the relevant audience. Pizza lovers are often in a celebration mood, and advertising on pizza boxes can be a great opportunity for your advert to go viral, as they take photos while partying or enjoying the pizza. Therefore, printing a QR code on the pizza boxes, raises their curiosity, as they want to find out what is in the code.
Print QR Code On Pharmacy Bags
An effective way for using QR codes for marketing, is printing them on the pharmacy bags. The approach is ideal for those in the medicine and health sectors. Thus, printing a QR code on the pharmacy bag, gives the advertiser an opportunity to reach the target audience, as they are likely to scan the code.
Conclusion
Are you looking for an effective approach to use QR codes for marketing? At Adzze, we provide the best advertising options to our customers. Contact us today for effective advertising using QR codes. Call us now.