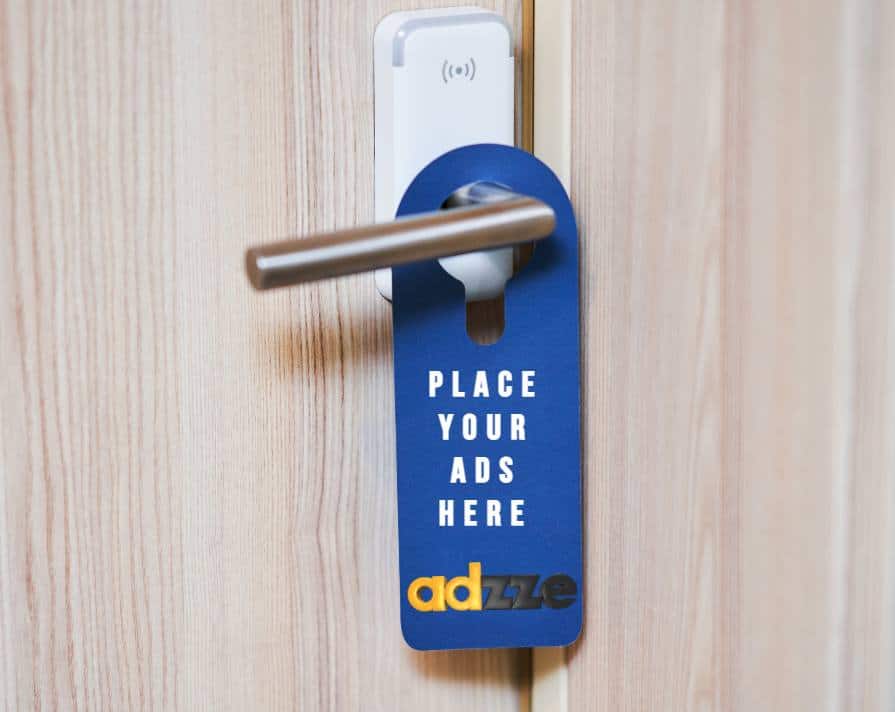 Start Door Hanging Advertisements
Ads on door hangers are a type of local advertising. These brightly colored ads are put right on doorknobs, where they are sure to be seen. Door hangers are a great way to market to people nearby. The fact that door hangers are delivered by hand makes them more personal. It shows possible customers that you are interested in them. Get ready for your door hanger marketing campaign to work well.
Requirements for Working on Door Hanger Marketing Campaign

For a door hanger marketing campaign to work, you need to know seven things:
1. Know when to give something out
2. Make a Great Door Hanger
3. Use Services from Experts
4. Evaluate Your Target Audience
5. Watch how people answer
6. Be prepared to talk
7. Keep Door Hanger Marketing Simple
Cost Effective Tactics using Door Hanging Advertisements Marketing
Placing the door hangers is a unique way to get the attention of anyone. Adding door hangers to your marketing strategy is a cheap way to grow your business. This low-cost way to get the word out is easy to use. It can help your company grow right away. Door hangers bring customers to your business and give you marketing opportunities right away and in the future. Door hangers could help your business grow in the short and long term. A door hanger marketing is a good way to save money on materials. They can be given out without any special preparation.
More Solutions to Advertise Door Hanging Advertisements

Advertisers who use door hangers need to find cheaper ways to get their message out. You can advertise your business with any shape or design you want. One good idea is to put a small business card at the bottom with perforations that make it easy to tear off. Start with a small group by focusing on a small radius of homes in your area so you can do it yourself. This will also help you see how well your ads are working, and you can always add more people later. So, customers can get something extra out of a business card they can use when they need your services in the future. The  door hanger advertising can also be any shape or size, which makes them more interesting. If you want your ad to look good and work well, you should select the right door hanger marketer for yourself.
Build with us
When you take the right steps to plan and prepare your campaign, door hanger marketing works very well. If you take the time to plan and be creative with your door hangers, you will always get a better return on your money than if you just wing it.
Stop looking for the best way to use your ads so you can get a good return on your money. We have marketing costs for door hangers that are easy on the wallet. We have made it possible for us to offer your business customized advertising.
Call us right away if you want to improve your Door Hangers marketing with Adzze.
Final Thoughts
Door hanging advertising marketing might help you save a lot of money. It is great for young companies who don't have a huge budget for advertising. It is possible that it will attract a large number of new clients to your company.
Therefore, perform the necessary research to identify your ideal customers and get that door hanging advertisements posted on the doors as soon as possible.