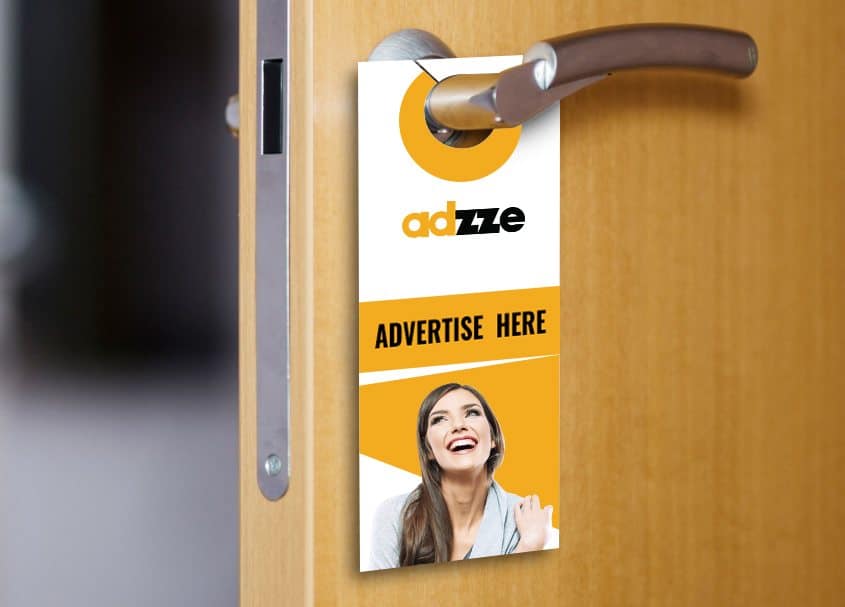 How to Identify the Best Door Hanger Flyer Distributors
COVID-19 has left its long-lasting effects on many industries. One of them is the marketing and advertising industry. People are changing their lifestyles and prefer to work at home and spend most of their time inside to avoid diseases. The fear of COVID has yet to leave people's minds. According to the survey, 60% of consumers will wait "some time" or "a long time" to visit public places. Traditional methods like billboards might not convey your brand message in this situation. It will not only decrease your brand's visibility and cost a considerable amount of money that will go to waste.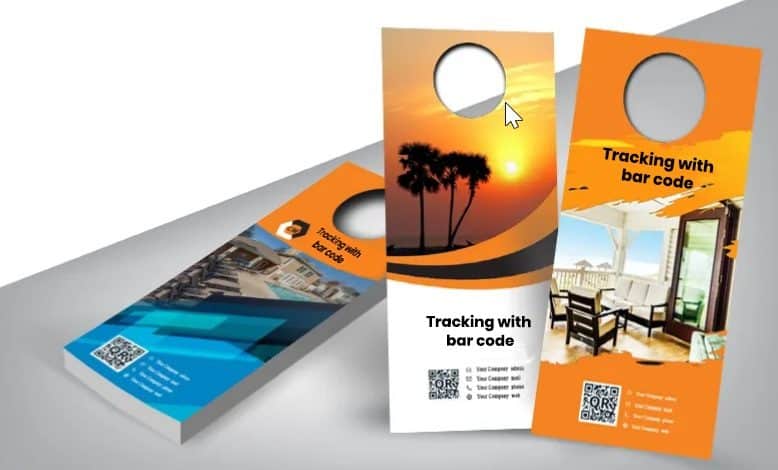 Marketers are now focusing on innovative and unconventional advertising methods that reach people in their safe places. Guerilla marketing is quite a trend among advertisers. It uses unconventional and innovative advertising. Creative advertising can grab people's attention more quickly than any other traditional form of advertising. These advertising methods include door hanger flyers that will reach target audiences by door hanger flyer distributors.
Is advertising through the door hanger flyer distributor cost-effective?
Traditional advertising methods, such as printed materials and billboards, are not producing the desired results. These old advertising methods are becoming outdated, and people don't find them attractive anymore. Not only are they becoming ineffective, but they are also very expensive. Let's consider the cost of billboards per month. The cost of a billboard depends on size, format, creativity, demographics, and location. It will cost you around 14,000 to 2,000 per month in a larger market. Moreover, with old methods, you can't identify whether they reach your target audience. Also, you can not scan the impression through traditional billboards.
On the other hand, when advertising through door hanger flyer distributors, you are sending your advertisement directly to the hand of the target consumer. The cost of a door hanger flyer depends upon the design, total units produced, shipping cost, and distribution location. After considering all the factors and working with the best door hanger flyer distributors and companies, it will cost between $0.25 and $0.60 per unit. With the cost of one month of billboards, you can distribute door hangers and flyers with customized messages to 50,000 households.
How does advertising through door hanger flyers work?
The advertisement is printed on door hanger flyers and distributed to the target location or houses. When a consumer sees an ad in an unexpected place, it produces a cognitive stimulus in the brain and makes it memorable. It will increase the brand's recall rate and visibility rate. The GPS will track the door hanger flyer distributors during the distribution of door hangers. It will ensure that distributors make sure that the door hanger flyer reaches the right audience. When campaigns end, you can see the report of GPS mapping and distribution points.
A door hanger flyer is an effective way to promote your business. Are you a small business owner, looking for the best door hanger flyer distributor for your project? Finding a good door hanger flyer distributor can be difficult if you don't know where to look. We've got you covered! Door hangers flyers, also known as promotional flyers, are one of the most inexpensive ways to advertise your business. We create eye catching door hangers with your logo or message and distribute them to specific areas
Moreover, advertisers can check the campaign's effectiveness by sales rate, leads, and phone calls during the advertising with door hanger flyer distributors. Many successful advertising companies are using this method. One of them is Adzze, which is best known for providing impressive results.