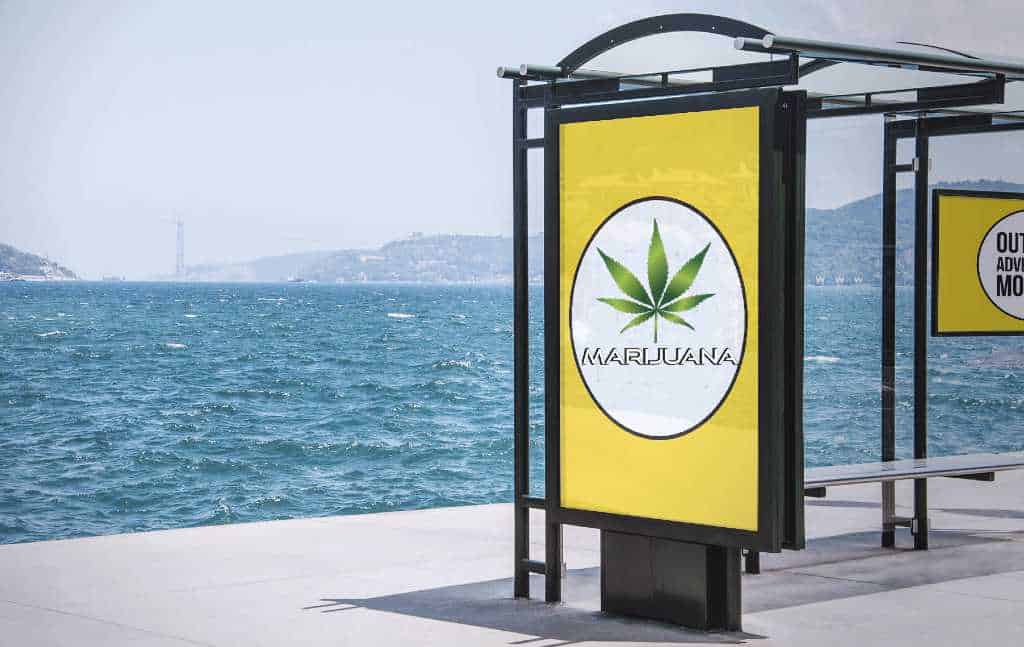 How Guerilla Marketing can be useful for cannabis marketing
Achieving growth and building brand awareness in a highly regulated industry can be challenging. This is the case for marijuana producers, processors, and retailers. Cannabis marketing has been a significant hurdle, as different brands compete for the same customers.
Fortunately, states are reviewing the existing legislation, leading to marijuana acceptance for recreational and medical use. Therefore, the once-banned substance is attracting wide acceptance across the US.
Consequently, we see rapid industry growth. Unfortunately, cannabis marketing is still a problem despite the acceptance of marijuana use in 33 states.
Challenges in Advertising Marijuana

Here is an overview of the challenges experienced by marijuana companies regarding the advertising and marketing of cannabis.
Major E-commerce Brands Are Staying Out Of the Cannabis Industry
Purchasing CBD commonly referred to as Cannabidiol, may be an option, even in regions where marijuana is not legalized. However, since determining the amount of THC in CBD products is still not possible, major e-commerce brands like Amazon have chosen to steer clear of Cannabis products. Therefore, cannabis brands looking to market cannabis products online are forced to look elsewhere. Thus, marijuana companies cannot leverage the potential of established e-commerce brands.
Inability To Market Cannabis Through Different Social Media Platforms
Since cannabis is still illegal at the federal level, the major social media platforms have policies that limit social media marketing and advertising for cannabis businesses. As such, the cannabis companies that publish content relating to cannabis risks having their pages and profiles pulled down. Consequently, cannabis brands cannot leverage social media advertising or marketing.
Distribution constraints Amidst Increasing Demand
Cannabis marketers are experiencing increased product demand. Unfortunately, they cannot meet the market demand owing to distribution constraints. The distribution constraint is not likely to ease anytime soon. Consider that while orders can be placed online, deliveries cannot be made through the US Postal Office. Therefore, online retailers that seek to stay above board cannot market and sell overseas or across borders.
Strict Regulations
Merchants marketing CBD products have to adhere to strict rules and regulations that vary across borders. The advertisements are subjected to multiple scrutiny levels to be given the go-ahead. Likewise, products are forced through various checkpoints to be allowed across borders.
We have looked at four challenges to do with cannabis marketing and advertising. While creativity can help with cannabis marketing, businesses still have to cope with other challenges outside the regulatory framework. For instance, during the pandemic, outdoor adverts are not gaining traffic. Therefore, there is minimal effectiveness. Besides, closed borders during the epidemic affected the distribution of cannabis.
In-hand Cannabis Advertising
A more creative approach for cannabis advertising and marketing involves the use of in-hand advertising strategies. This includes advertising on door hangers, pizza boxes, and pharmacy bags.
Conclusion
In-hand cannabis advertising is more effective compared to traditional advertising methods. At Adzze, we are building capacity to help brands reach their customers through practical in-hand advertising approaches. Contact us today for the best in-hand cannabis advertising techniques.