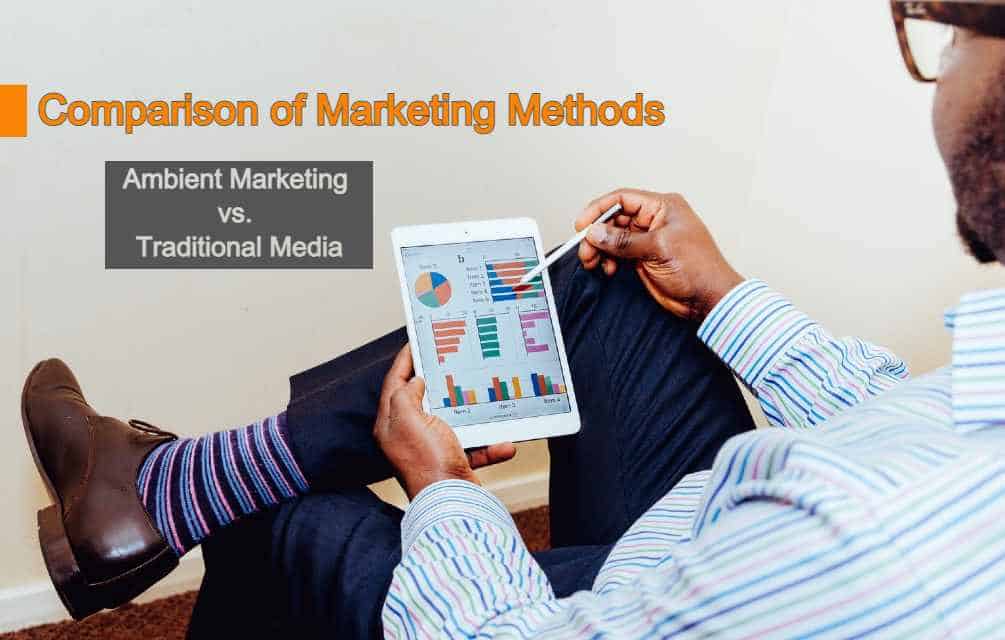 Here Is A Comparison of Costs of Ambient Marketing vs. Traditional Media
Following resumption of business after the slow-down caused by Coronavirus, business owners are looking for faster and affordable approach to reach the target audience. The truth is that the businesses are struggling to recover, and therefore the expensive advertising methods may not be ideal. Instead, marketers should think about running ambient advertising campaigns. So, the question at hand is what are the costs of ambient marketing? What makes ambient advertising better compared to traditional media advertising?
To help advertisers like you to take the big leap, we have researched the average cost of ambient advertising and compared it to the costs of running traditional advertisements.
Costs Of Traditional Media Advertising

Costs of Ambient Advertising

·         TV Advertising           $476,000

·         Highway Billboards    $14,000

·         Digital Billboards        $15,000

·         Magazines                   $500 to $20,000

·         Coffee Sleeves $1100

·         Door Hangers Advertising $1100

·         Advertising on Pharmacy Bags $1250

·         Adverts on Pizza Boxes $1250
As illustrated above, the cost of ambient marketing is more affordable compared to costs of traditional media advertising. In that regard, businesses looking for cheaper and sustainable advertising methods ought to consider ambient advertising methods. Here are additional reasons why we feel ambient advertising is the way to go.
Provides a Focused Targeting Compared to Traditional Advertising Methods
One of the top reasons ambient advertising is best, is the ability to target audiences. Ideally, ambient advertising involves placement of advertising material at the strategic locations used by the target audience. For instance, advertisers use coffee sleeves at the restaurants frequented by the target audiences. However, advertising on billboards feels much more broadcasting, and not focused to a certain audience.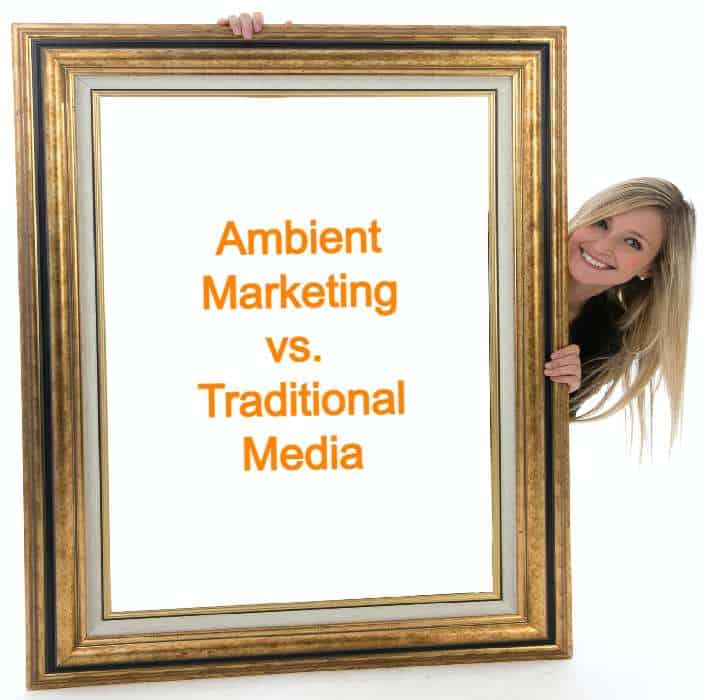 1.      Generates Higher Returns On Investment
Consider that cost of ambient advertising is lower, compared to traditional advertising. Moreover, the ambient advertising targets a specific audience. In that regard, there is higher likelihood of generating more conversions through ambient advertising. On the other side, traditional advertising methods costs more, while the approach makes it harder to target the right audiences. Eventually, advertisers who choose ambient marketing achieve a higher return on investment, compared to returns achieved through traditional advertising media.
2.      Generates Cutting Edge Impact
Creative advertisers leave a huge impact on the target audience using ambient advertising, compared to advertising through the traditional media.  For instance, advertising on bar coasters means the target audience interacts with the advertisement repeatedly, while on a relaxed mood. This is compared to advertising on highway billboard, which feels distractive to the road users. Moreover, ambient advertising involves placement of adverts on locations least expected. Therefore, the approach generates curiosity, achieving a high impact compared to advertising through traditional advertising media.
3.      Achieves High Brand Exposure
Ambient adverts get more interactions with the target audience. For instance, advertising on pharmacy bags means the target audience will interact with the advertisement repeatedly, as the user will carry the bag home, and even use it several times.
Conclusion
We have looked at some of the top reasons to use ambient marketing methods. At Adzze, we have built capacity to help businesses achieve success through ambient advertising. For a free cost estimate, call us today.