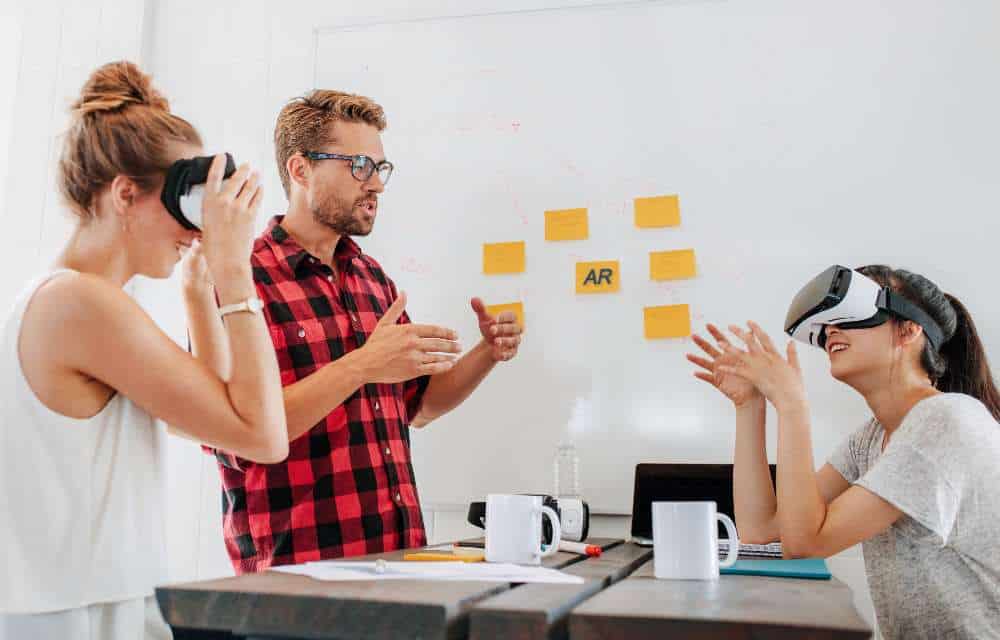 Have You Thought About Using AR In Advertising?
Augmented reality has erased the division line between virtual and augmented reality and blended both of them so perfectly that it seems very surreal. AR in advertising allows people to experience products virtually without going to the store. Many advanced businesses are opting for AR advertising in their digital marketing strategy to increase revenue. AR advertising has potentially increased the influx of consumers as it highly engages them by handing them the product to try virtually. In the world of technology, AR advertising has become quite a trend, and people are efficiently incorporating AR into their businesses.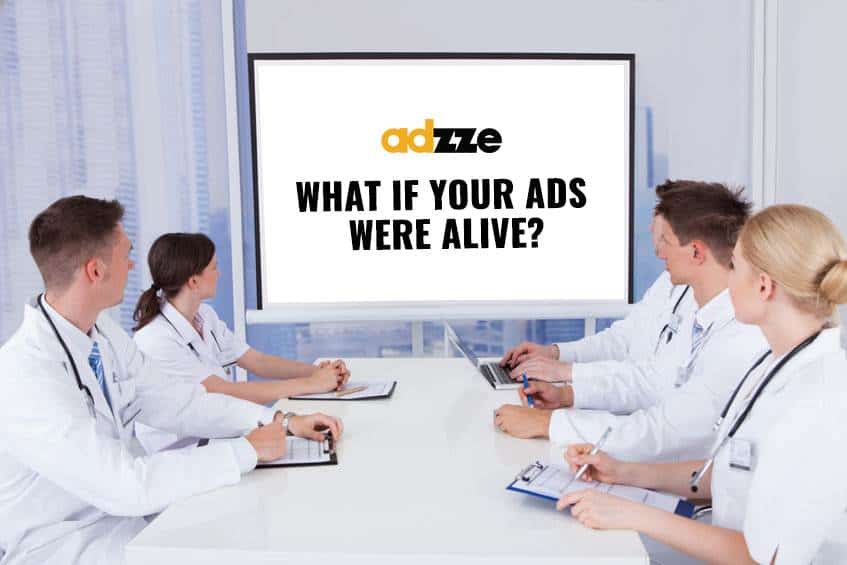 Consumers have shared their experiences, and 71% of them claimed they would have a better and improved shopping experience with AR. AR technology helps customers immensely in selecting the right products as they can experience them virtually. It not only increases the purchase but also builds customers' trust and loyalty.
Implementation of AR in print media:

Gunner Kennels is a company that deals with dog products and specializes in crates for dogs. They are known for making durable and dependable dog crates. They have been using AR  in advertising in which customers can check the size of crates and select the right size for their pets. The company's order conversion rate after using AR and 3D spiked up to 40 percent. Print media can also use AR in advertising to increase brand awareness and revenue. With AR technology, printed materials like magazines, flyers, posters, and newspapers could add 3D effects to the products or things that can be experienced just by scanning the print with a smartphone camera. For example, an AR business card that has all the information and data can be scanned, and it would lead to the AR effect containing the 3D avatar, contact information, videos, and social media pages. This technology will surely distinguish the person from the crowd, making him stand out from the competition.
Benefits of AR in Advertising:
Incorporating AR in advertising for the flyer market can bring them back into the competition. With so much competition in the advertising market, the flyer advertising market must use creativity and create unique and interactive AR ads. This will help the brand connect emotionally with people, thus resulting in sales skyrocketing in real-time.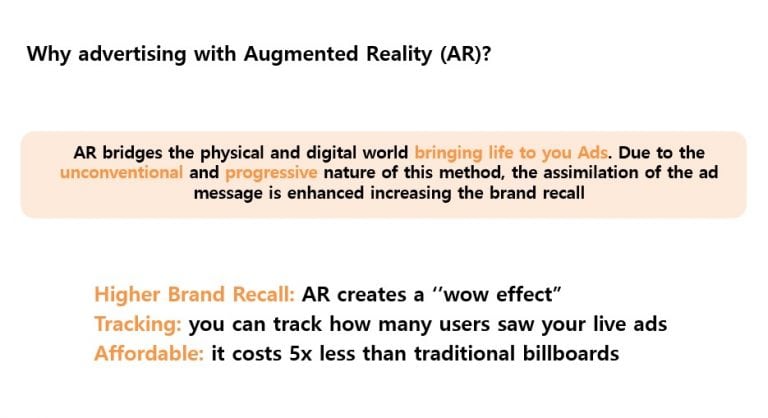 Here are some advantages of AR in advertising:
 Higher brand recall through AR in advertising:
Using AR in advertising and creating fun and exciting AR ads would leave a long-lasting effect on one's mind. The more creative AR ads are, the more interaction will be perceived, thus causing higher brand recall.
Differentiation from competitions through AR in advertising:
AR ads have proved to be more effective and interactive. To avoid lagging behind the competition, it should be a must to create memorable AR ads that make your brand stand out from the crowd.
Higher engagement with AR in advertising:
AR ads can be used as a source to create a meaningful relationship between the brand and customers. Making AR ads that can emotionally connect people to the brand results in higher engagement and increased revenue. According to the record, users of media posts share 61% of the AR-based ads they watch.
In a nutshell:
AR has become a must-follow trend because of all the advancements. To walk beside the world and keep your brand's name alive, implementing Augmented reality into the business's strategy would be a wise decision.