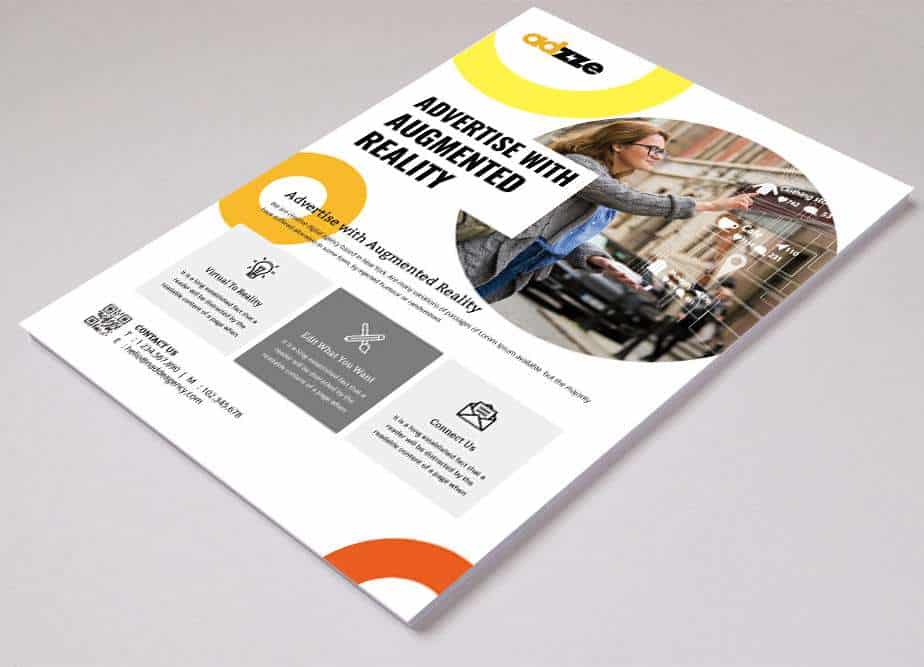 Easy Ways You Can Turn AR Flyers in Marketing into Success
Flyers that use augmented reality are a unique way to advertise. It provides valuable information that may be widely used to measure how effective marketing strategies are. The use of augmented reality presents the opportunity to develop the interactive solutions for every emerging type of advertising.
There are a lot of creative ways that brands can improve their marketing with the help of AR flyers in marketing. Almost half of the people who get addressed mail read it, and more than 60% of people who get door drops read them. This piece of paper can be your first point of contact with customers and your point of sale.
Reasons Marketers Are Using AR Flyers in Marketing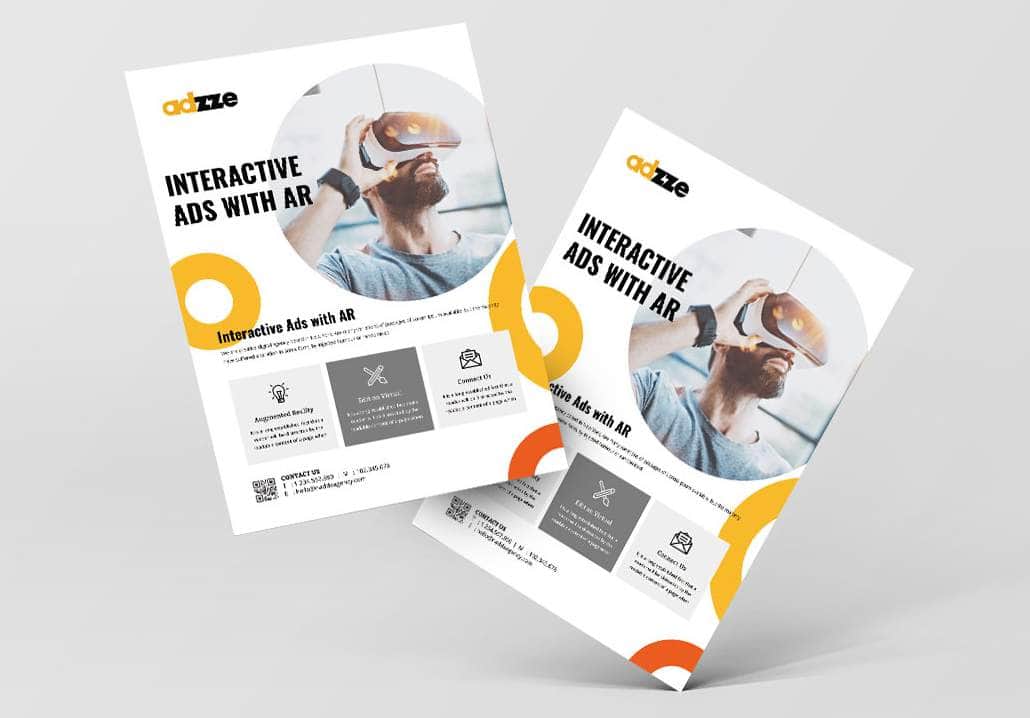 In a survey done by Snapchat and posted on Art Labs, 73% of people said they could easily understand Augmented reality ads whenever they saw them.
The same survey says that by 2025, 75% of the world's population will use AR often. Ads with AR cards fascination is becoming a real thing. With the help of a mobile camera lens, advertising in a newspaper comes to life. You can read about the best parts of last night's concert as a news flash.
AR ads are exciting for marketers because they help them reach their goals. Augmented reality OOH advertising isn't just for billboards. To get started with AR ads, you need to know a lot about how marketers run augmented reality OOH campaigns. Public libraries are now going digital. They have seen that AR OOH advertising has a bright future.
Advantages of Using AR Flyers in Marketing
Adding QR codes in flyers and print ads makes them more interesting to look at. This new wave of AR marketing technology is changing the advertising business. Some advantages are:
1.    Enable Higher Engagement and Interactive Ads
Augmented reality may enhance your life while also being entertaining. They are responsible for bringing a user's wildest product expectations to life. In giving them that opportunity, you're giving them something they'll remember and value for the rest of their lives.
2.    Differentiate from Competition
There may be benefits for businesses that come from incorporating augmented reality with textual guides. Augmented objects give users the ability to put the advice into practice, which increases their engagement with your brand and their faith in it.
3.    Higher Brand Recall
There is a chance that the promise of augmented reality apps for mobile devices may help you build trust with your customers. It is highly recommended that you test before you buy. Augmented reality has the potential to produce an experience that is truly unforgettable if it is implemented correctly.
Conclusion
AR in advertising is unquestionably the first step toward entering a universe of opportunities that a marketer may conceive. Not only does augmented reality technology offer remarkable marketing possibilities, but it also enables an engaging connection to be made with an audience. If you give augmented reality a chance in your marketing strategy, you will see the effects clearly in your sales and market value.