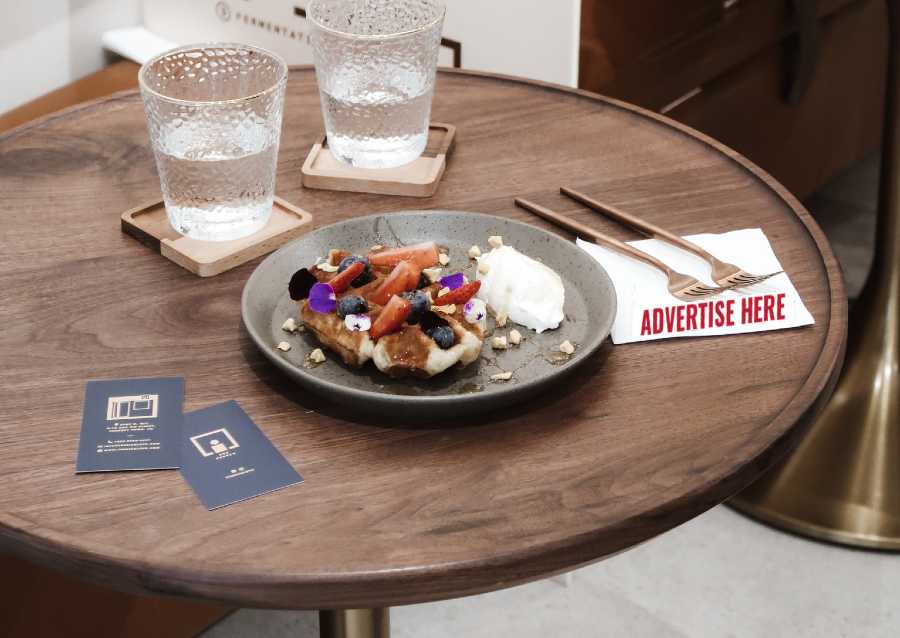 Does Tabletop advertisement really work?
After month's long Coronavirus lockdown, businesses have reopened. Globally, there is increased demand for advertising, as businesses try to recover their market base.
The traditional advertisement methods are becoming ineffective. This is as people adapt to a different lifestyle following the Coronavirus scare. More people and businesses are opting to the work from home model while others restrict their movements to essential travel only.  In that regard, the application of billboards and advertising on subways is becoming less favorable for modern businesses.
What is Tabletop Advertisement?
Advertising your business does not have to stop at the shop front and use of traditional billboards. Tabletop advertisement is an indoor advertising method that will get your business to the eyes of customers. As the name suggests, tabletop advertising refers to placement of advertisements on tabletops. Commonly used in restaurants and bars, tabletop advertising draws customers' attention as the customer waits service.
Have you walked into a restaurant and found yourself pulling anything placed on the table to stay busy s you wait for your order to be prepared? Therefore, for the ten to 20 minutes, you are likely to be staring at anything found on the tabletop.
That is the logic behind tabletop advertisement. Ideally, the advertiser prints and places the attractive advertisement on the tabletop. Therefore, from the moment, the customers walk in and sit-down, they interact with the advertisement, and the images as well as the message are stuck into their minds. That way, your brand gains recognition, resulting to increased sales.
What are the Benefits of Tabletop Advertisement?

Unique and Creative Advertisement
One of the top reasons for using tabletop advertisement is that it is a unique and creative advertisement method. The tabletop adverts deliver a strong message and are unique in design, while appearing in unexpected locations. Thus, there are greater chances for getting people to talk about your brand, as they wait for service.
Grabs Attention
In our modern world, where there is an incredible amount of advertising, it is really difficulty to grab the attention of target audience. Therefore, something unique like tabletop attention and creates a positive emotional feeling will grab the attention of your target audience.
Low cost Advertising Method
Tabletop advertising is all about using unconventional promotional methods hence engaging with the target audience. That means that it does not cost so much to implement, compared to the traditional advertisement methods like construction or paying for billboards within strategic locations. The restaurants and bars attract customers, so not much effort is required to get the advertisement in front of target audience.
Non intrusive Advertisement Method
One of the top reasons for using tabletop advertisements is the ability to convey messages clearly without invading customer's private space.  Therefore, if you manage to intrigue people who are visiting the restaurant, chances are that they will share the message with their friends and relatives. Therefore, their close friends are also like to purchase the products.
Conclusion
We have seen the top benefits of using tabletop advertisement for your business. Are you looking for a more effective approach for reaching your target audience? Deploy tabletop advertisement and begin realizing the many benefits associated with the advertisement method. At Adzze, we have built the capacity to help businesses like yours when it comes to tabletop advertisement. Contact us today to get more details regarding tabletop advertisement offers.