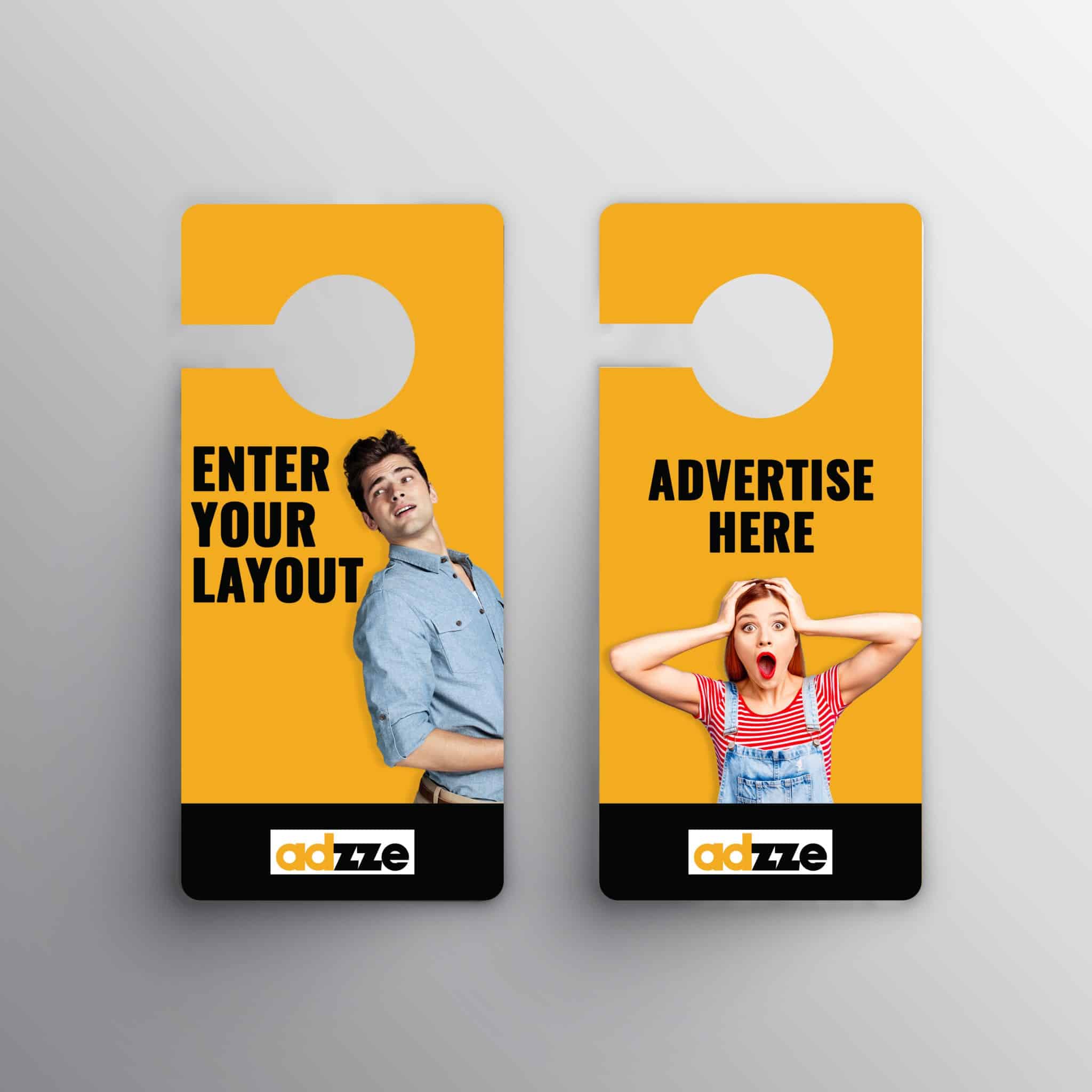 Why Door Hanging Flyers: An Opportunity For Advertisers
Door hanging flyers: this article introduces the concept and how it can be effective for advertisers.
During the first half of 2019, the advertising market in the US grew by approximately 8%. This acceleration implies a stable market where demand for brand publicity is growing. Interestingly, advertisers are coming up with novel advertising techniques like door hanging flyers to serving clients better. As such, the advertising market may continue to expand going forward.
Door hanging flyers putting the message in the hand of the target audience
The advertising industry is one of the most dynamic, especially since the internet went mainstream. Notably, the internet gave birth to digital platforms like social media, where ads generate unimaginable conversion rates. However, the high levels of distraction that accompany social media are a significant drawback to digital advertising. Further, social media users get irked easily by ads hence opting for platforms that are without ads.
Interestingly, advertisers have come up with novel techniques through which they avoid the drawbacks of a distracted audience. The advertisers are now focusing on the audience more than the message. Notably, they try as much as possible to deliver the message when the target audience is most at peace. One of these techniques is the use of door hanging flyers.
This kind of marketing is quite unconventional as it captures the attention of the target audience thoroughly. Besides, the advertiser can pinpoint the section of the audience that is most relevant. For instance, if one wanted to advertise a retirement benefits product, one can target houses for the aging.  Since the ad appears on the doorknob, there is no way the target audience can miss the message.
The message put on the ad is brief such that the audience takes the shortest time possible to read. Further, given the unconventionality of the ad placement, one is unlikely to forget the message.
Why should you adopt this concept?
Why would businesses want to use such a technique? First, door hangers are enabled a personal delivery of the message.  While most ad campaigns suffer from inattention by the target audience, door hangers attract much more attention. It is because individuals encounter the ads in their most serene moments.
There is no doubt that people more peaceful in an ambient environment. Specifically, ambient marketing ensures that the message reaches the exact target audience. This way, the advertiser can avoid the problem of sending messages to inappropriate audiences. Ultimately, one can achieve unprecedented rates of conversion.
Besides simplicity, in-the-hand advertising is cheap. Therefore, a brand can achieve high visibility rates at a lower cost compared to alternatives like television advertising. Also, this marketing technique is less invasive. As such, potential customers are unlikely to turn away due to anger from disturbance by unwanted marketing messages.