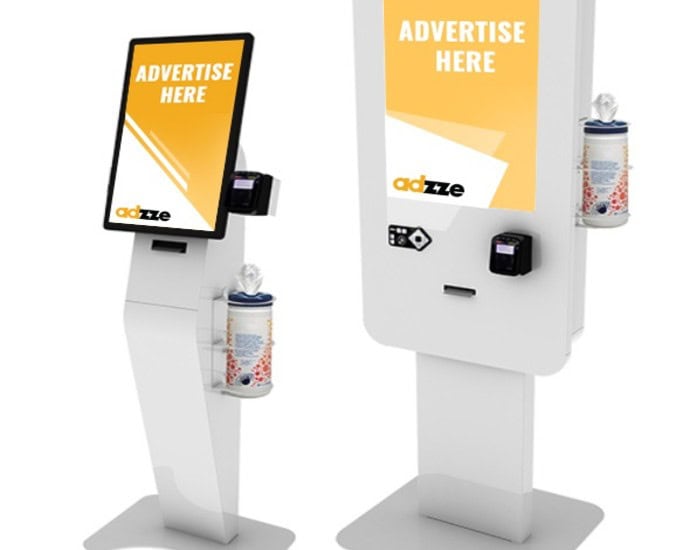 The Reason Marketers Prefer Hand Sanitizer Display Advertising
Following the discovery of an effective Coronavirus vaccine, global businesses are focusing on post-COVID recovery plans. One of the areas to reconsider is coming up with an effective advertising method to help your business regain and grow the customer base. Unfortunately, traditional advertising methods no longer offer a high reach. This is because people are opting to work from home, meaning there is less traffic on the highways. For businesses that relied on billboard advertising, the reach is no longer as effective as it was before the pandemic.
Therefore, it is only fair for the businesses to rethink how they advertise, in order to remain relevant in the eyes of the target customers. Fortunately, ambient advertising and in-hand advertising methods are more effective. A good example is hand sanitizer display advertising.
How Hand Sanitizer Display Advertising Works
Are you wondering how hand sanitizer display advertising works? The approach involves using hand sanitization stations with ad displays. Therefore, the advertisers place short and precise advertising messages targeting the users of the hand sanitizing stations. As people come to sanitize, they interact with the advertisement, and the message delivered effectively.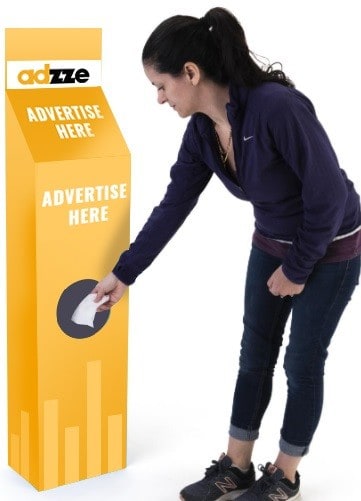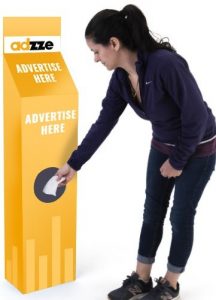 There are various reasons to use the sanitizer display advertising method. Here are some of the advantages of advertising with pharmacy displays.
1.  Cost-Effective Advertising Method
Advertising through the hand sanitizing stations costs less compared to putting up a billboard. Therefore, for small and medium businesses struggling to plan how to use the limited marketing budget, the hand sanitizer display advertising gives a perfect approach.
2.  Generates High Return On Investment
Compared to placing billboards on major highways and banners at the busy subways, advertising on hand sanitization stations with AD displays provides a higher ROI. This is considering that you are sending the adverts to a highly targeted audience, and at a low cost. Eventually, the advertiser achieves high conversions, leading to more sales and profits.
3.  Best Way to Increase Brand Recognition
Hand sanitizer display advertising is one of the most persistent methods of advertising. Consider that the CDC is encouraging people to keep sanitizing their hands on a regular basis. Therefore, as more trips are made to the hand sanitization station, the message is repeated to the same audience. The advertiser is able to attain increased brand recognition, which is key to the continuity of the business. Apart from brand recognition, the advertisers gain trust with the audience they are targeting.
4.  Effective Targeting
Another top reason why marketers prefer hand sanitizer display advertising is that it gives an opportunity to target a high-quality audience. Ideally, the hand sanitization station with AD displays is placed in areas where they are seen by the target audience. For instance, if you are targeting college students, then the hand sanitization stations with AD displays can be installed within colleges.
Conclusion
Are you looking for a cost-effective advertising technique that guarantees you high returns on investments? Talk to Adzze for the best ambient advertising methods. At Adzze, we have built the capacity required to ensure top class ambient advertising. Through hand sanitizer display advertising, we shall help your brand to reach a wider audience. Contact us today.