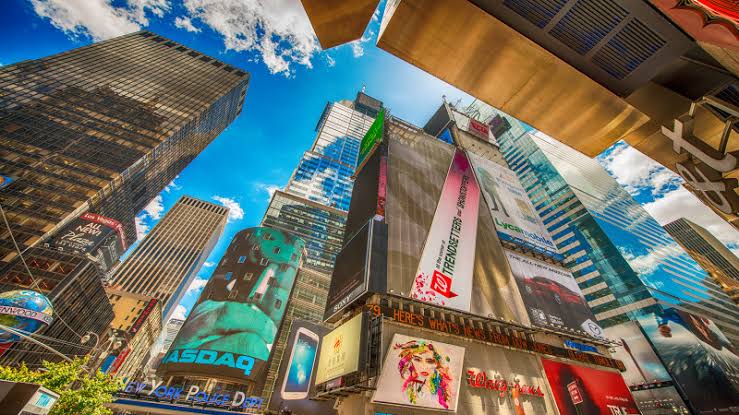 Out Of Home Advertising: Emerging Concepts
The shift in the Advertising Industry
The after-effect of this development will be an unavoidable reduction in patronage for the billboard advertising companies. Billboard companies will eventually have to sit it out with the hope that they can still reclaim their market share in the end. However, smaller businesses and other brands that depended on their strategic displays to market their brands may not be so patient. Just as major clients like hoteliers, airlines, and cinemas are on pause mode, smaller brands are quickly pulling away and leveraging alternative media and in-home advertising to preach their brands.
Billboard companies may not only be counting their losses in billions of dollars, many of their customers might have moved on to embrace other more pocket-friendly advertising alternatives. These alternatives are indoor-directed, and have proven to be equally effective, perhaps even more effective than the conventional outdoor methods. Aside from the fact that they are more expensive, it is difficult to track engagement for out-of-home ads. In fact, small businesses face more challenges trying to get a marketing space in the highly competitive ad industry.
Outdoor advertising makes up a considerable chunk of the traditional advertising sector. Additionally, demand for immediate brand awareness continues to grow the market share of the industry. Interestingly, out of home advertising continues to take advantage of public places whose numbers are on the rise. This article looks at the emerging concepts insofar as the OOH medium is concerned.
New Out of home advertising trends
Street furniture offers an excellent opportunity for advertisers to reach target audiences. Examples of street furniture include newsstands, transit shelters, shopping mall panels, kiosks, among many others. In every city and town, one cannot miss most of the furniture. The furniture always takes a vantage position along streets such that passersby can hardly miss them.
An increasing number of advertisers are using street furniture to drive brand awareness. As such, the number of advertising faces on street furniture is sizable. For example, JCDecaux is a single company that owns close to 526,000 street furniture advertising faces worldwide. However, just under 50% of JCDecaux's street furniture advertising faces are located in Europe.
Advertisers' preference for street furniture as a medium for advertising draws from the popularity of the resource. As many more people practice health and wellness awareness, the time spent increases outdoors. This way, many more people have the chance to see street furniture. Ultimately, this drives brand engagement and an increase in sales for businesses.
Stay-at-Home Ads with Door Hangers
During this crisis marketers will have to adapt and to stay on top of the latest trends. Its critical to improve type of advertising message shifting it to more sensitive perspective. The business of marketing is changing in the age of COVID-19. Whether its effects are brief or prolonged, marketers need to be nimble in these challenging times, and pivot when needed while optimizing performance throughout the crisis.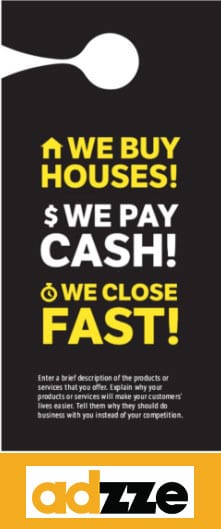 A noticeable new normal in consumer behaviour is the increased demand for food delivery services. According to NPD, 48.5% of all restaurant spending was for off-premise orders in the past 12 months and this is expected to accelerate during the lockdown.
Adzze has been working with its clients to adapt to a more sensitive message. The team has been extending the capabilities to offer advertising options that can reach the consumers at their safest place: at home.
Your advertisement is printed on door hangers and distributed to the households in the zip code or areas that were selected according to the marketing campaign. Adzze technology solutions are used to target demographic profiles such as income, age, ethnicity, marital status, so that we hit your exact target-market ensuring the door hanger delivery. In addition, the segmentation method enables to evaluate annual spend criteria so that you have a better insight into the spend behavior of the target audience.  The consumers will be positively surprised if the door hanger brings them value as coupons or discounts. The advertiser must partner with the capable door hanger distributors to ensure to track the door hanger delivery to the targeted addresses. Typically, the return of the  Door Hanger Advertising investment is 3x, this means for every $1 invested, the advertiser receives $3 back (you can see more details on the ROI calculation at the end of this article).
Digitization of OOH
It is hard to miss the proliferation of digital billboards on our highways, whether you are in Madrid or Macau. According to WARC, digital out-of-home advertising (DOOH) is expected to grow at 10.1% annually between 2018 and 2021. Interestingly, WARC believes that DOOH will account for all of the growth in out of home advertising globally. Further, the marketing information provider stated that DOOH made up 37.3% of the total global OOH ad spending 2018.
Also, major companies investing in the media can demonstrate the emerging trend of digitization of OOH. For instance, Clear Channel and JCDecaux are ramping up their investment in digital sites across the world. The digitized sites are intended to give advertisers the opportunity to run powerful and impactful ad campaigns.
DOOH is particular with advertisers who target audiences in indoor locations like shopping malls, airports, and metros. Moreover, street furniture companies like JCDecaux are digitizing their street furniture advertising faces to make their ads impossible to ignore. Specifically, DOOH is helping to target specific audiences and to complement other ad campaigns.