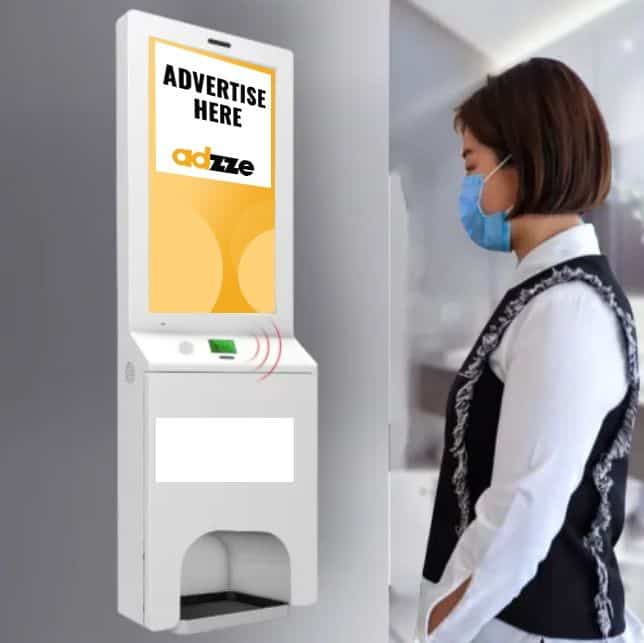 Sanitizing Stations: Creative tactics for Medspa Marketing
Demand for medical spa services has been increasing rapidly. The rising demand can be attributed to factors like increased consumer awareness about self-care and the anti-aging solutions. To attract more customers and maximize the profits, there is the need to conduct more targeted medspa marketing. Unfortunately, many spas and salons are making marketing mistakes. With some extra care, the med spa industry can attract more customers. The industry players just need to ensure compliance to modern marketing practices.
This post looks at the different creative tactics for medspa marketing. Thus, we introduce the use of sanitizing stations for medspa marketing. But first, we look at evolvement of advertising trends with an aim of explaining why the conventional marketing methods no longer serve the purpose.
The Coronavirus Pandemic Calls For Redesigning of Medspa Marketing Tactics
Like you are already aware of, the Coronavirus pandemic is getting into its second wave. No one knows how long the pandemic is going to be with us. Therefore, chances are that we may never have the normal way of doing the things we love. This includes luxury travelling, and the outdoor enjoyment we have always had.
This is because the experts at the Center for Disease Control and prevention (CDC), are calling for people to abstain from none essential travelling, and avoid public places as much as possible. Therefore, the large billboards on highways and subway advertising posters are getting lower traffic. This means that the advertising methods are no longer effective, pushing the traditional marketing practices far from the satisfaction.
To achieve the best results, medspa marketing executives need to rethink their approaches, and adopt to the new normal. A good example of an effective approach for advertising during the pandemic is using sanitization stations as strategic places for poster and digital advertising.
Why Sanitization Stations is Best Tactic for Medspa Marketing

The recommendations from the World Health Organization call for regular hand sanitization. Therefore, we are seeing sanitization stations being introduced at major entry and exit points, especially at the shopping malls, hospitals, schools and colleges.
People are sanitizing their hands often to avoid the spread of Coronavirus. The result has been increased traffic to the sanitizing stations. Therefore, placing an advert at the sanitization stations will mean that as many people as they are using the sanitization stations, will interact with the advert.
This makes it easier to get your message to the targeted customers, compared to using a billboard, as people are choosing to stay safe and avoiding regular travel. For the approach to work effectively, it is necessary you ensure the use of sanitization stations located at the high traffic areas. Besides, partner with an experienced company to provide the strategic placement of adverts at high traffic sanitization stations. Through such approaches, there is a greater assurance that your adverts will be seen many potential customers.
Conclusion
Sanitization booths have become a high traffic area. This is at shopping malls, places of worship and even at colleges. As more people become aware of the importance of self care routines, targeting them through strategic adverts at these sanitization stations will work effectively. However, medspa marketers have to partner with experienced in-hand marketing companies.
Are you looking for in-hand marketing professionals near you? At Adzze, we have the capacity to provide your business medspa marketing services through use of sanitization stations. Contact us today for professional in-hand advertising tactics to get your brand into the eyes of high potential customers.