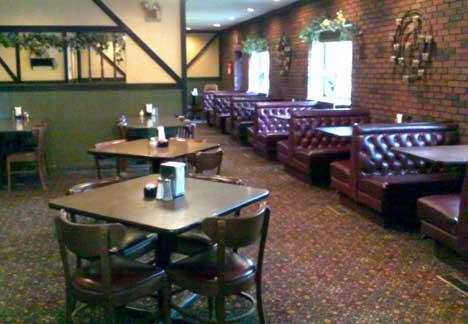 Restaurant Placemats Advertising: Target Audience Cannot Miss the Message
Restaurant placemats advertising: creative way to reach your audience.
The primary reason for creating ads is to put the message out there. Besides, advertisers want the target audience to assimilate the message and act on it. Interestingly, there is no better avenue to achieve this objective than using restaurant placemats advertising.
Excellent visibility is the key to assimilation
Advertisers are always battling for visibility, and that is why prime time TV advertising is expensive. However, there is no guarantee that TV viewers pay sufficient attention to the screen to understand the message. Besides, few people, if any, enjoy watching commercials on TV. As such, many advertisers are switching to digital platforms like Google and Facebook, where the audience is.
However, attention is not as great for the audience on digital platforms. Social media platforms confront users with too much information such that ads might go unnoticed. With such divided attention, it gets difficult for the target audience to assimilate the message. Also, social media and other digital platforms have many undefined users. As such, they are targeting ads to a specific section of the consumers is a little tricky.
Interestingly, the most significant advantage of restaurant placemats advertising is that it avoids the inattention problem. In restaurants, customers have between 10 and 12 minutes of waiting time before their order arrives. During this time, the customers are less likely to stare at their phones, and instead, they look around to take in their environment. It includes the many placemats arranged at various locations on the table. Therefore, the customers have an excellent view of the placemats alongside undivided attention.
Restaurant placemats advertising offers unbeatable conversion rates
Another advantage of restaurant placemats is that the target audience cannot ignore them. Before the order arrives, the only thing on top of the table is the placemat, and they are many. Besides, advertisers have an exclusive right to all the placemats within a given period. Therefore, customers can only see placemats with a particular message whichever way they turn. This kind of exclusivity ensures that the target audience cannot miss the message, making it difficult to ignore them.
Besides excellent visibility and guaranteed assimilation of the message, restaurant placemats enable advertisers to target their ads. Unlike other ad avenues like digital platforms and the TV, a particular section of people visits specific restaurants. This information is available from the management of any restaurant. As such, advertisers can choose the target audience based on demographics, characteristics of the population, the conversion rate of this avenue is unbeatable.