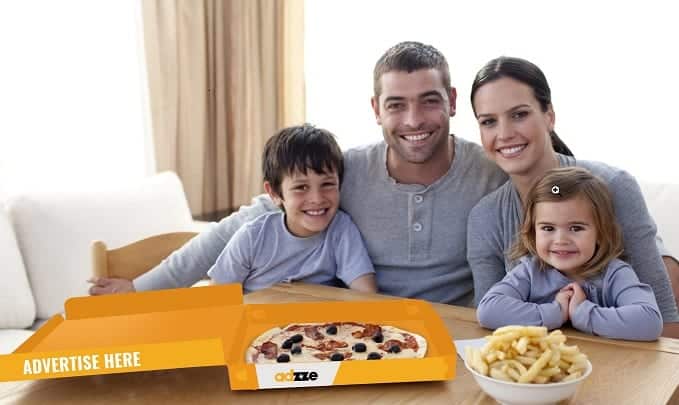 Here Are The Reasons Why Ads On Branded Pizza Boxes Work
The economic devastation seen in the wake of the COVID-19 pandemic is hard to fathom. More worryingly, the World Health Organization is warning that the first wave of the spread will not end soon. The resulting economic disruption is a sharp reduction in the daily revenue volume for many businesses, according to Womply.
Subsequently, the advertising volume for these businesses is also sharply low. In Europe, for example, some countries like Italy and the United Kingdom recorded a sharp decrease in advertising volume. In particular, the advertising volume in the UK and Italy declined by 3% and 5% respectively between January and March.
Guerilla marketing is less impacted
Interestingly, the effects of the COVID-19 on the advertising industry are disproportionate. Indeed, the outdoor advertising media feels the most pinch because there is no audience for their displays. A Mumbrella report shows that, by early May, more than 50% of consumers globally were staying at home. As the pandemic drags on, more traditional advertising media will continue to feel increased heat.
On the contrary, this seems like the time best suited for guerilla marketing techniques like branded pizza boxes advertising. Pizza advertising is a unique tactic that entails placing ads on pizza boxes. In particular, marketers custom print pizza boxes that they deliver to certain pizzerias for distribution to consumers. What happens is that marketers do not have to worry about what happens after dropping the pizza boxes at pizzerias. This is because the boxes arrive to consumers when they order pizza or when they pick their orders themselves.
Why should marketers use branded pizza boxes to reach stay-at-home consumers?
In the first place, branded pizza boxes are a unique and unconventional form of advertising. Arguably, few people expect to see a brand's logo emblazoned across a pizza box. This kind of ingenuity is most likely to attract consumers to your brand.
Secondly, pizza boxes advertising enables marketers to reach the precise target consumers. For example, if a business is looking advertise to college kids, the marketer drops the boxes at a near-campus pizzeria.
Thirdly, advertising using pizza boxes enables high engagement rates. Oftentimes, consumers buy pizza not to eat all at once. As the branded pizza boxes stay stored in the fridge, one interacts with it every day until its disposal. Consequently, the high rates of exposure increase the probability of direct actions.