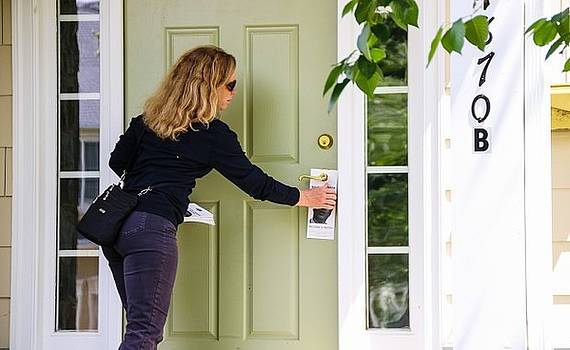 Door Hanger Delivery: Best Practices to Run a Promotion
Door hanger delivery: learn the best practices of this promotion tactics.
It is every advertiser's dream to achieve optimum conversion rates from an ad campaign. It is manifest in the amount of money businesses are willing to fork out every year for ad spending.  Interestingly, door hanger delivery is one of those avenues that get your brand in the hands of the target audience.
Why door hanger delivery?
The US advertising industry is enormous. In 2018 alone, businesses spent close to $223.7 billion in advertising. Interestingly, this amount is expected to expand to $240.7 billion in 2019 and even more through to 2022. The implications of the growth in expenditure are that advertising will continue to be a considerable source of revenue. However, this could also be an indication that more businesses want to attract the attention of target audiences.
In the battle for attention by businesses, only the advertisers that can deliver high visibility benefit. The need for more visibility is the seed for innovations like door hanger delivery. This advertising technique is unconventional in that it 'ambushes' the target audience.
Why would businesses want to use such a technique? First, door hangers are enabled a personal delivery of the message. While most ad campaigns suffer from inattention by the target audience, door hangers attract much more attention. It is because individuals encounter the ads in their most serene moments. Second, door hangers are cheap to produce; hence, running an ad campaign is less costly. Also, advertisers are certain about exact audience targeting, avoiding the pitfalls of avenues like TV advertising.
How do you run a door hanger advertising program?
Surprisingly, running an ad campaign using door hangers is just as simple as it sounds. First, the advertiser prints the logo of the business and the accompanying message on the door hanger. The size of the hangers ensures that there is enough space for a reasonable message length. Next, the advertiser selects the households that the business wants to reach. On the doorknob of each of the target households, the advertiser hangs the printed door hangers.
These guerilla tactics ensure that the message reaches the exact target audience based on the profile the business develops. Notably, this kind of segmentation makes it possible to get the most accurate ad spend versus revenues insights. Companies can use this technique to deliver surprise coupons to the target audience. Eventually, the business can grow its revenues faster than ever before.