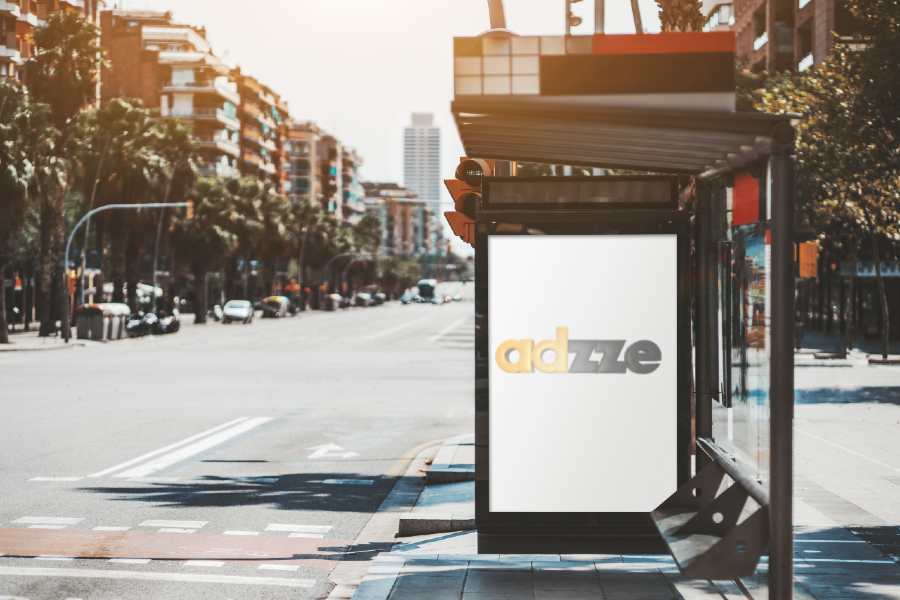 The Impact of COVID-19 on Bus Bench Ads
Bus Bench Ads: what will change?
Bus Shelter Advertising after the pandemic crisis
As the impact of the coronavirus pandemic wears on, the advertising industry continues to take hits on different sides. Among many of those sides is bus bench ads, a popular OOH advertising method. Bus bench ads are a category of inexpensive and arguably effective marketing channels designed to reach both pedestrians and drivers in high-traffic locations. They`ve gained widespread popularity over the last decade and are the most affordable form of outdoor advertising. Without having to spend a lot, marketers have a chance to create ads that are specifically targeted towards the desired location and demographic. Because of its targetability and efficiency, bus bench ads offer an affordable solution for both announcements and branding. They can be targeted to a very specific population or location. This type of advertising is most effective for location-specific events and businesses such as movie releases and concerts. Discover everything you need to know about bus ad statistics in order to make an informed decision about which type of campaign is best for your business.
But since the emergence of COVID-19, business for this sector has been on a hibernation mode. Industries like sports and entertainment that rely on this mode of advertising have been indoors – and so are the advertisers who manage these spaces. Although ad sales are declining rapidly because of the pandemic, it is expected that they`ll spring back into life once people begin commuting again. Locations such as Los Angeles and Nashville, where bus bench ads are more widely in use, are the most hit.
Bus Bench Ads and decrease of the OOH spend
The same decline is noticeable in bus stop ads. As a matter of fact, all outdoor advertising media are in difficult times. Ads spend has dropped, and so has ads sales. Commodities in the market now are major essentials like food and medications. However, ads at bus stops face more market drawbacks because of some other unique reasons. Bus stop ads are also placed at places where commuters, pedestrians, and drivers can see them while passing in a vehicle or waiting for one. They're also quite easy to spot from across the street. For this reason, they have suffered the same degree of heavy decline in sales in recent times. But besides the effect of COVID-19 on current market conditions, bust stop ads also face the challenge of low engagement by the target audience.
Most people have their minds on their destinations and may not exactly take in all the information on an ad by the bus stop. Even if they do, it will be just a fraction of the myriads of ads scattered everywhere. Some bus stops have an overload of ads and only a fraction will keep the attention of the audience. In other words, this form of advertising isn't as effective as it is given credit for.
Regarding the crackdown on billboard ads in some US states, it is safe to say that bus stop ads in a way also contribute to visual pollution in public places. As the advocacy for environmental preservation and restoration initiatives continues to grow, the plight of all outdoor advertising companies continues to worsen.
References
National Outdoor Media, Bus bench advertising. Retrieved from https://www.nationaloutdoormedia.com/bus-benches-advertising/
BusBenchAds, Retrieved from https://busbenchads.com
Influencer Marketing, (2020), Coronavirus (COVID-19) marketing & Ad spend impact: report + statistics https://influencermarketinghub.com/coronavirus-marketing-ad-spend-report/amp/
Matty Alburger (2019), why are billboards banned in certain states?, HaulerAds
https://www.google.com/amp/info.haulerads.com/moving-billboard-blog/