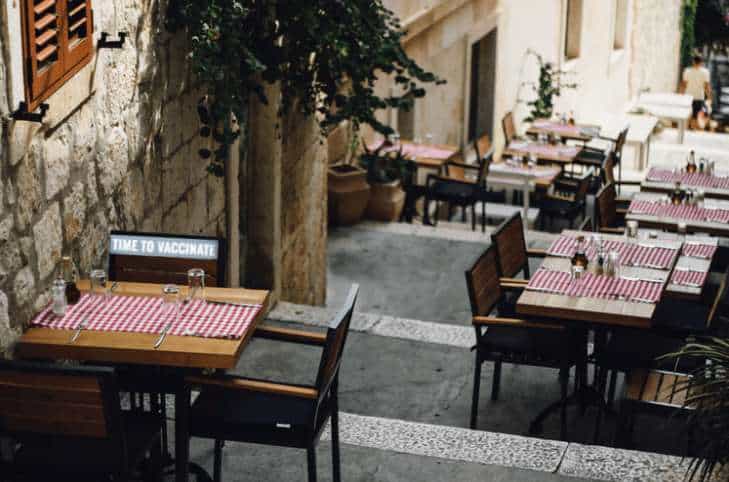 Here the reasons Why Tabletop Advertising is Effective
Tabletop advertising: learn more about this concept.
Is Tabletop Advertising Effective?
Have you ever felt like engaging your mind on something at the restaurant while waiting for your order to arrive? You must have visited a restaurant and got your attention hooked by some interesting headline on a TV or an artwork on the wall while eating or waiting for your food. Advertisers have leveraged the facts obtained from these kinds of scenarios to create innovative means for selling ads; an effective and audience-specific method of advertising designed to target people in diners and restaurants. This is the concept behind tabletop advertising. This was rolled out by ABC Advertising Agency several years back and it has gained increasing acceptance and popularity among advertisers. Advertisers get full-color, high-quality ads, which can be made interactive by adding a QR code. Customers can scan the QR code with their smartphone and it takes them directly to the business' website.
Indoor Advertising using Tabletops

Tabletop advertising gives the restaurant's customers something to do while they wait to be served. Currently, ABC Advertising's tabletops are in over 4,000 restaurants nationwide and represent many brands including the Daily Times. It's a highly effective indoor advertising strategy because customers cannot change the channel or un-see the ads. High impressions are guaranteed. It's only con is that the ads can only be seen when restaurants are open for customers to walk in and eat. This concept is what is used in placement advertising. Placemat advertising targets audiences at local restaurants and allows businesses to gain maximum impact on their target audience at a lower cost. It is way cheaper than radio or TV adverts. Typically, customers spend 15-25 minutes at diners. So by advertising your business on restaurant placemats, you can expect to engage with potential clients for that long. In most cases, these ads are retained for three to four months, depending on how busy the restaurant is before they're replaced by the ad company.
Shake off your Ads!
Although limited to restaurants, bars, and diners, tabletop advertising is a great way to increase the exposure of local businesses. Thousands of ads are seen in diners across towns and cities. It's widely used because it is cost-effective, measurable, and effective. The winning feature for this strategy is that people are in a relaxed state of mind and will undoubtedly commit some time to study the tabletops throughout their time in the restaurant. Ads agencies that design the placements integrate beautiful and appealing features into the ads, making them compelling to the wandering eyes of customers.
Unlike costly digital outdoor advertising, ads agencies can effectively target and generate actions from a particular location at an affordable rate. A 10″ x 13″ placemat typically costs about $750. This may vary depending on project requirements and reach. Not many advertising options offer such an affordable price as table advertising In fact, many local brands and organizations are looking for effective and cost-friendly options to publicize their business. Hence, there's still a large market share for the table advertising sector to slice from.