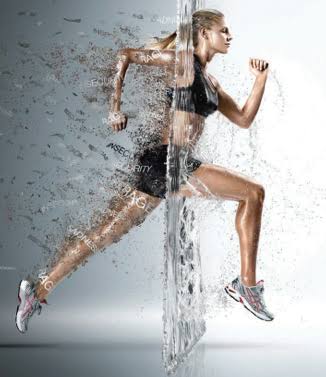 Fitness Advertising: Alternative Concepts
The New Year comes with new resolutions, but fitness keeps on recurring. Interestingly, advertisers will also take the opportunity to bombard you with marketing messages encouraging you to take gym classes. Currently, fitness advertising is dominated by digital mediums like social media and Google. This article highlights alternative concepts for marketing fitness businesses.
Fitness advertising is leveraging the growth of global wellness economy
The global wellness economy has experienced breath-taking growth since 2010, and the trend seems unrelenting. In 2018, the market hit $4.5 trillion after registering an annual increase of 6.4% between 2015 and 2017, according to Global Wellness Institute. Key markets that are driving the growth are wellness real estate, wellness tourism, and spa industry.
Another sector that is leveraging the growth of the global wellness economy is fitness advertising. Interestingly, businesses are willing to spend billions of dollars to spread fatphobia across global audiences. In the US alone, fitness and wellness businesses spent more than $317.2 million in 2013 in the advertisement.
Notably, advertisement campaigns are working. In the US, there were 60.9 million gym members in 2017, but the number jumped by over 1 million to 62.5 million in 2018. Further, the number of health club visits has increased from 4.3 billion to 6.1 billion in the decade between 2008 and 2018. Although the improvement does not entirely attributes to fitness advertising, the technique has done a lot to contribute.
Leveraging in-the-hand marketing to advertise fitness
Social media networks and other digital networks dominate other platforms as the medium for fitness ads. It is partly because the fitness craze is getting popular through social media. However, utilizing digital platforms is getting increasingly expensive, especially for small businesses. On average, advertisers pay $0.97 per click on Facebook, while the CPM costs $7.19. For advertisers focused on app downloads, expect to pay not less than $5.47 perdownload. It is a lot for a startup.
Alternatively, there are in-the-hand marketing concepts like door hangers that offer cheaper yet more effective advertising opportunities. Running an ad campaign using door hangers is simple. All you need to do is to print your message on either side of the door hanger and deliver them to the target audience's doors. Interestingly, this is a guerilla tactic. It ambushes customer unexpectedly with an ad. It is more effective as it assures of attention and also guarantees high rates of engagement. Further, the tactic enables precise audience targeting, which translates into significant conversion rates.