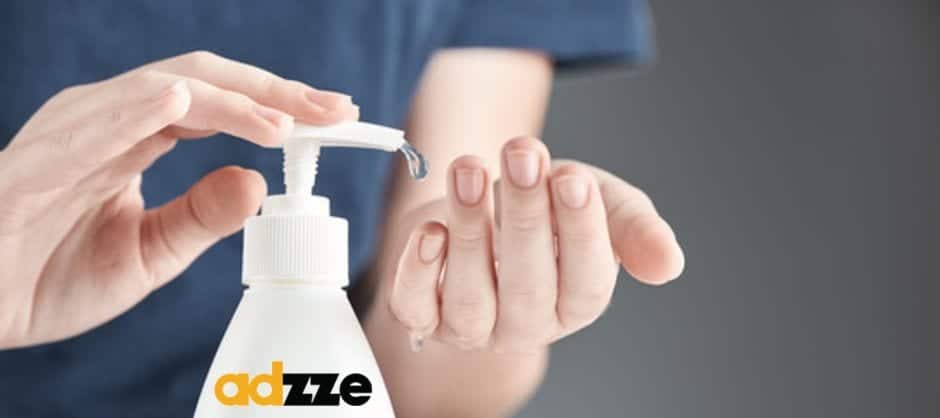 Advertising on Sanitizing Displays delivers a sensitive message
Coronavirus continues to halt business operations across the globe. The effects of the pandemic will live with us for longer. Among the most affected sectors is the advertising industry. Recent analysis shows that US Advert spends expected to decline 2% in the second half of 2020.
Therefore, advertisers can gear up to more challenging times ahead. This mainly depends on traditional advertisement methods that include billboards, subway ads, and other advertising forms. The decline is attributed to reducing the number of impressions that the adverts served through these traditional OOH advertising methods.
Therefore, for marketers to effectively  deliver the advertisement method, there is a need to rethink the approaches.
Advertising on Sanitizing Displays
The best alternative for ensuring your advertisements are reaching the target audience is advertising on the sanitizing displays. Why sanitizing displays?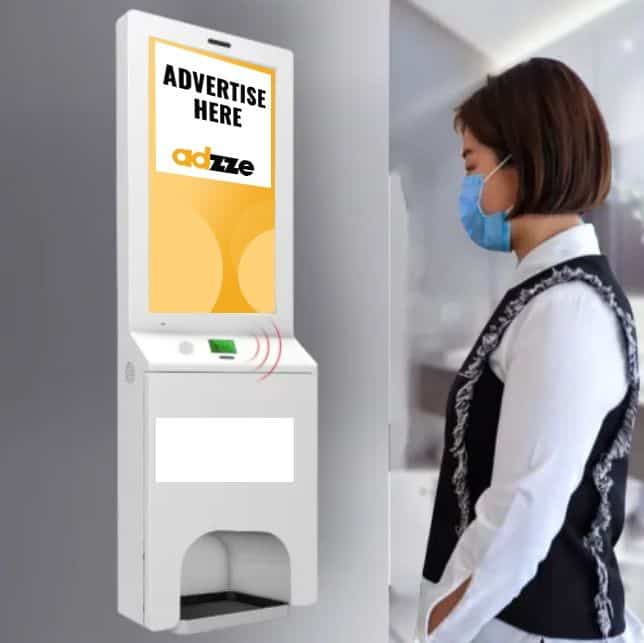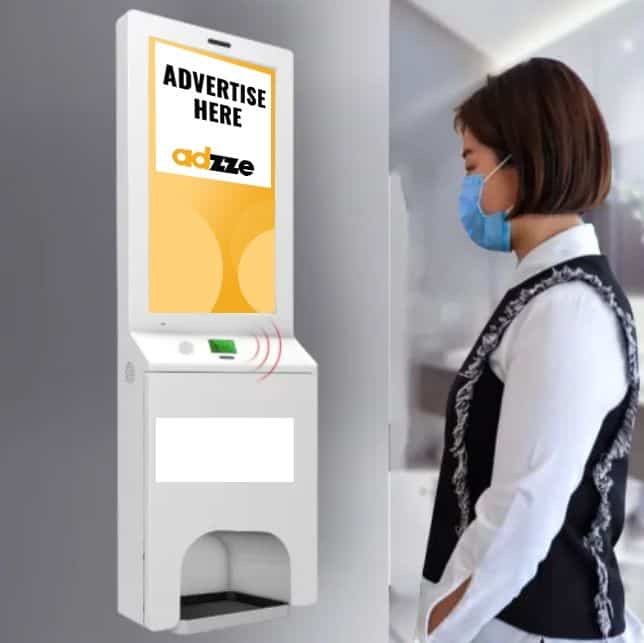 Advertising on sanitizing displays has become popular during the Coronavirus pandemic. This is because those in the public health sector urge people to sanitize their hands regularly.
According to officials from the public health department, regular handwashing and alcohol-based hand sanitizers will help stop Coronavirus spread. Therefore, members of the public are using the hand sanitization stations regularly, in a bid to ensure they prevent the spread of Coronavirus.
For marketers, the use of branded sanitizing displays is a practical approach to delivering advertisements. Therefore, advertisers are coming up with innovatively designed ads to support the idea of advertising on sanitizer displays. As target consumers use the sanitization stations, they are served with the message and take the appropriate action in favor of the advertiser. The result is increased conversions, so long as the advertisements are performed using the right approach.
Here are essential considerations when it comes to advertising on sanitizing displays.
Ensure The Use of Visuals
To widen your reach through advertising on sanitizing displays, we advise that you ensure you are using high-quality visuals. According to statics, many people remember an advert if served through an image compared to text-based advertisements. Therefore, advertisers should come up with high-quality visual messages.
Keep the Message Short and Precise.
Another essential tip to bear in mind when it comes to advertising is ensuring that the message is kept short and precise. Bear in mind that hand washing or sanitization only takes 20 seconds or less. Therefore, the advertisement message should be delivered within a short period.
The Advertisement Should Stand Out
With your competitors also serving ads through the sanitization displays, it is clear that you will be experiencing a high level of competition.   Therefore, you ought to make sure that your advertisement is designed to stand out and catch the attention of your target audience.
Are you looking for a practical approach to advertise during this time of the pandemic? Take advantage of the sanitization stations to reach a high number of your target audience. At Adzze, we continue to build our capabilities to offer advertisements through the sanitization stations. Call us today!