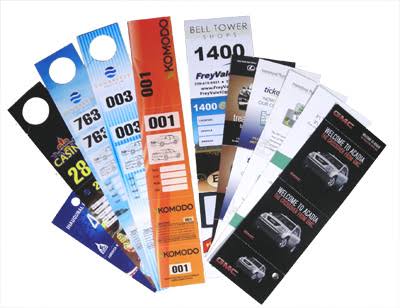 Valet Ticket: The Smart Way To Target High-End Audiences
While the global ad spend is forecast to expand by 3.8% in 2019, traditional advertising mediums are on the decline. In particular, TV and print media are forecast to account for a smaller pie of the global advertising market share going forward. Instead, digital media and other nontraditional media like valet ticket will dominate the industry.
Recently the Interactive Advertising Bureau surveyed nearly 400 media buyers and brands. The results were surprising: 74% think the coronavirus pandemic will have a larger impact on their advertising spend than the 2008 financial crisis. According to the President of Interactive Advertising Bureau, David Cohen, "Typically marketers will press pause for a moment, take a breath, assess the situation, replay and reevaluate."
The use of mobile OOH methods will most likely experience more decline in the coming months, given the fact when the economy re-opens, people will still be cautious and stay more at home. Mobile advertising using trucks, buses and others will be fast replaced by in-home advertising. The impact of COVID-19 has kept normally mobile citizens inside their homes. Hence, the best ways to reach your audience and maintain brand visibility will be to take your products and services to them indoors, as it will be clearly unprofitable to place adverts on advertising vehicles that no one is seeing.
Digital and nontraditional are on an upward trend
For a long time, TV and newspapers dominated the advertising landscape. However, the internet broke the dominance when it availed new advertising platforms like Google, Amazon, and Facebook. EMarketer anticipates digital ad spending in the US to expand to 54.2% of the total US ad spending for 2019. Further, a majority of the traditional media in the US will experience negative ad spending growth by yearend 2019. Ad spending for out of home (OOH) advertising is the only one among traditional media that will grow at a positive rate of 1%, according to eMarketer.
Nontraditional media is part of the new media wave that is undercutting traditional media. For instance, digital media, like social media, is appealing because of the number of users worldwide. According to figures by Statista, there were 2.65 billion social media users worldwide as of January 2019. As such, more advertisers are likely to create their ad campaigns around the platform.
Agencies are becoming more creative and levering more  Ambient Media tactics. This concept is applied by niche advertising agencies that aim to overcome the boring traditional ads to get the attention of consumers. Traditional OOH as billboards has been witnessing a decline in the effectiveness so there is a  greater demand for unusual communication vehicles.  Another factor that contribute to the success of agencies using ambient media is the smart way to retrain the attention of the audience by inserting the element of surprise.
Think of this as small moving billboard that your target audience will grab in their hands.
Here some practical examples:
An anti-DIU campaign that can be conducted by placing awareness messages on drink coasters in the bars in LA
The nutritional supplement manufacturer can advertise its new launch on branded  pharmacy bags in reputable pharmacy venues close to hospitals
The new movie theater can offer a ticket discounts on coffee cups aiming to target millennials
A high-end beauty spa  can advertise on hotel room key cards: perfect tactics to target affluent travelers
The new fitness center can place a promo code on pizza boxes after eating a certain amount of calories!
Valet ticket advertising targets affluent customers
Nevertheless, social media seems unsuccessful in terms of escaping the challenges that traditional media faces. First, advertisers are still not able to target the exact audience, as they would wish. Secondly, the deluge of information available distracts a majority of the target audience on social media. As such, brand engagement is unconvincing.
Here is where valet ticket advertising claims an advantage. Notably, people that use valet services are affluent customers who have excess disposable income. Using the tickets as an ad platform is unique because it translates to putting an ad in the hands of the target audience. Interestingly, the brand enjoys the highest amount of exposure time for as long as the customer has the ticket.
Customers love innovative businesses, and exploiting valet tickets to drive brand awareness is an excellent example of innovativeness. Besides building awareness and brand engagement, this tactic is likely to win businesses, loyal customers. Interestingly, loyal customers are the jewels in the crown of any business.
Valet ticket advertising offers businesses a smart and effective way to target high-end audiences. By leveraging the unique ad platform of valet tickets, businesses can engage affluent customers and increase brand visibility. Remember to establish expertise, address user intent, and provide specific examples to create a compelling and informative content piece. Unlock the potential of valet ticket advertising and drive your business towards success.