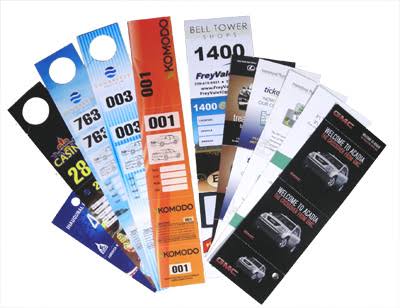 Valet Ticket: The Smart Way To Target High-End Audiences
While the global ad spend is forecast to expand by 3.8% in 2019, traditional advertising mediums are on the decline. In particular, TV and print media are forecast to account for a smaller pie of the global advertising market share going forward. Instead, digital media and other nontraditional media like valet ticket will dominate the industry.
Digital and nontraditional are on an upward trend
For a long time, TV and newspapers dominated the advertising landscape. However, the internet broke the dominance when it availed new advertising platforms like Google, Amazon, and Facebook. EMarketer anticipates digital ad spending in the US to expand to 54.2% of the total US ad spending for 2019. Further, a majority of the traditional media in the US will experience negative ad spending growth by yearend 2019. Ad spending for out of home (OOH) advertising is the only one among traditional media that will grow at a positive rate of 1%, according to eMarketer.
Nontraditional media is part of the new media wave that is undercutting traditional media. For instance, digital media, like social media, is appealing because of the number of users worldwide. According to figures by Statista, there were 2.65 billion social media users worldwide as of January 2019. As such, more advertisers are likely to create their ad campaigns around the platform.
Valet ticket advertising targets affluent customers
Nevertheless, social media seems unsuccessful in terms of escaping the challenges that traditional media faces. First, advertisers are still not able to target the exact audience, as they would wish. Secondly, the deluge of information available distracts a majority of the target audience on social media. As such, brand engagement is unconvincing.
Here is where valet ticket advertising claims an advantage. Notably, people that use valet services are affluent customers who have excess disposable income. Using the tickets as an ad platform is unique because it translates to putting an ad in the hands of the target audience. Interestingly, the brand enjoys the highest amount of exposure time for as long as the customer has the ticket.
Customers love innovative businesses, and exploiting valet tickets to drive brand awareness is an excellent example of innovativeness. Besides building awareness and brand engagement, this tactic is likely to win businesses, loyal customers. Interestingly, loyal customers are the jewels in the crown of any business.