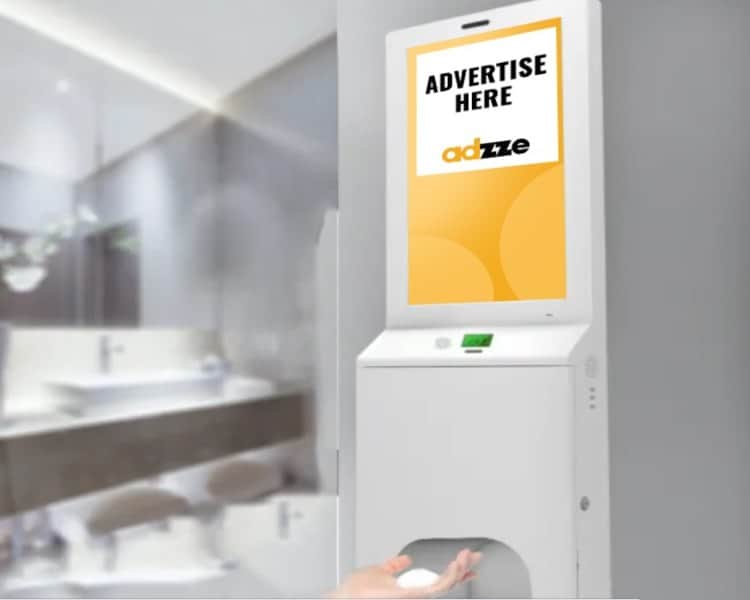 Using Hand Sanitizer Stations For Creative Advertising
Hand sanitizer stations are stationary dispensers used for holding hand sanitizers in public places or small areas such as office buildings. They could be mounted on walls or left to stand alone. Recently, we`ve seen a surge in the number of public hand sanitizer stands in places like banks and hospitals, and entrances to public places such as government offices, stores, supermarkets, pharmacies, and school premises. This is partly attributed to the COVID-19 pandemic currently rocking the world.
Due to the increase in the number of hand sanitizer stands, a lot of companies now use them to spread awareness about their brand and businesses. Because of the visibility of these stands, they make for effective advertising tools. Typically, they are placed strategically where people can easily access them and sanitize their hands, making it equally easy to see ads displayed on the stands.
Why It Will Work For Your Business
Hand sanitizer stations are very creative advertising tools because the ads are quite hard for people to miss. But most importantly, they send out positive messages about the company sponsoring the stands or paying for the ads. Research has shown that people who come in contact with ads displayed on hand sanitizers are left with a good impression of the sponsoring companies, and are willing to make purchases from those companies.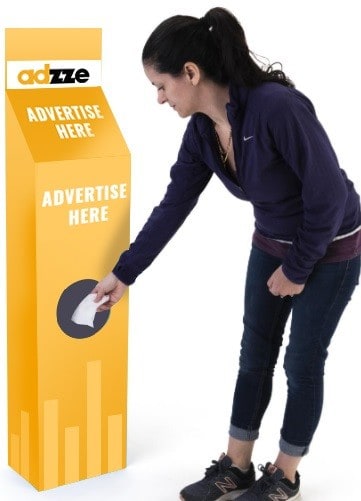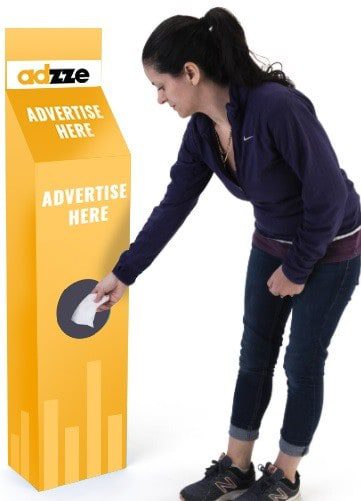 But first, you may need to understand which location is best to distribute your ads. This kind of advertising method is particularly effective for a local business who want to avoid the cutthroat cost of traditional advertising, while also bringing in more revenues from sales. The performance of ads can also be measured and tracked. After selecting a suitable location to take your message, you will need to create your ad and identify which type of ads stands will produce the result you need. Most companies opt for the digital versions of hand sanitizer stands. These have displays for showing creatively crafted messages to consumers and can accommodate more than one ad, which is displayed alternatively. Alternatively, you can have your ad printed and displayed as posters on the dispensers.
Your business can join in on the number of companies that have benefited from this advertising method. Over the years, companies have resorted to this means to be able to tell their customers about their brand and services. Today, more organizations, including small and big business are signing up for this option. For example, Aetna, western union, Audi, Pfizer have and are still taking advantage of the effective marketing offered by hand sanitizer stands.
How Adzze Is Positioning To Help Businesses Achieve Their Goals
Creating innovative ads, which deliver brand messages to consumers in creative ways is the new normal in advertising. Many organizations are taking a break from traditional out-of-home advertising methods and are seeking less expensive options that produce similar or better results. This is why at Adzze – a company specialized in creating and disseminating innovative ads – we have been building capabilities and working with clients to roll out creative concepts like this one. No doubt, advertising on hand sanitizer stands are effective, attractive, and un-invasive.