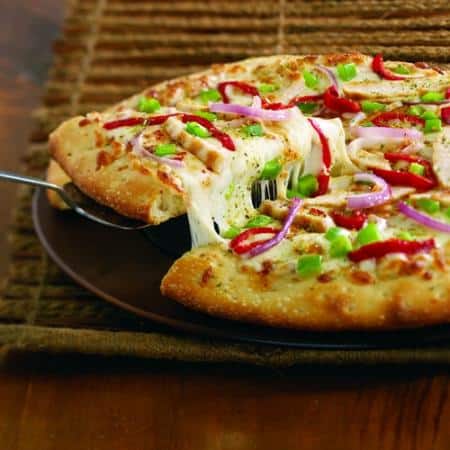 Pizza Flyer Advertising: Your best Choice for In-Home Ad Placement
Pizza flyer advertising: learn more about this concept.
Coronavirus and the Outdoor Advertising Industry
As the drastic economic impact of coronavirus continues to spill, brands and agencies are forced to re-evaluate the current advertising methods they are using. Recently, the Interactive Advertising Bureau (IAB) surveyed nearly 400 media buyers and brands. The results were surprising: 74% think the coronavirus pandemic will have a larger impact on their advertising spend than the 2008 financial crisis. According to the President of Interactive Advertising Bureau, David Cohen, "Typically marketers will press pause for a moment, take a breath, assess the situation, replay and reevaluate."
The traditional out-of-home advertising is expected to be largely impacted. The estimated ad spend declined 51% in March and April and another decline of 41% is expected in June 2020. Fewer people are outside reducing the appeal and effectiveness of billboards and DOOH. Advertising in malls, at bus stops, and bus shelter advertising are fast becoming replaced by in-home advertising. The impact of COVID-19 has kept the consumers inside their homes. Hence, the best ways to reach the audience will be to take your advertising message to them indoors.
Adzze has been re-evaluating the current tactics and adapting to a more sensitive message. The operations team has working on extending its reach to offer advertising methods that can reach the consumers at their safest place: at home. One of these tactics uses pizza boxes as advertising space. Think of this as small moving billboard that consumers receive in their homes and place on their dinner tables. Ad data demonstrated that this type of ads can lead to an 80% recall rate (8 out of 10 individuals recall seeing an ad on the pizza box) with an average ROI of 150%. This means, for every 1 dollar the advertiser invested in a pizza box advertising campaign, they received at least additional 2.5 dollars of sales. For more details, see the article Estimating the ROI of Pizza Box Marketing.
What is pizza flyer advertising?
Pizza flyer advertising is a guerrilla advertising tactic whose aim is to increase conversion cheaply. The idea is to leverage pizza boxes where advertisers print their ads on top of a pizza box. Alternatively, an advertiser could print a flyer and then attach it on top of a pizza box. It comes as a surprise to many that pizza flyer advertising is very cheap and simple yet so effective.
The concept is easy. First, the advertiser will print a flyer with the special message intended for the target audience. To maximize the ad's impact, one should ensure that the message is succinct and relevant. Next, the advertiser delivers the flyers to select pizzerias, after which they are attached onto pizza boxes. Therefore, every pizza delivery will act as an opportunity to expose the brand to the target audience.

Pizza box marketing has many benefits
From the foregoing, a pizza box marketing campaign is easy to set up. This is unlike digital ads that involve a lot of technical work. Used smartly, pizza boxes provide the best alternative to traditional and even digital advertisements. In addition, pizza box advertising is unique in the sense that it is unconventional. Resultantly, it is impossible for the target audience to miss the ad.
Placing an ad on top of a pizza box is the most straightforward marketing campaign out there. If an advertiser wanted to reach, say, college students, placing an ad on top of pizza boxes is an immediate attention catcher. Immediately the box lands in the hands of the target audience, they notice the ad. Additionally, there is enough time to interact with the ad and possibly make a direct action.
Price of billboards makes them incomparable to pizza box advertising
To be sure, billboard advertising is among the most popular OOH advertising vehicles. However, advertisers have to part with exorbitant amounts of money to utilize them. The costs climb higher when an advertiser utilizes a billboard in high-traffic areas. In addition, increased demand makes the price for billboards to rise. Compared to pizza box advertising, therefore, billboard advertising is much more expensive.
Besides, it is impossible to track engagement when renting a billboard. While a billboard is visible to many people, it is difficult to tell if they decided to buy your products after interacting with the billboard. Also, this problem arises from the inability of billboard advertising to target the exact audience.
Stay-at-Home Ads will replace outdoor advertising
The use of OOH and billboards will most likely experience more decline in the coming weeks, given the growing number of cases of infection in the United States. Businesses that dearly need to get the word out about their enterprise will have to embrace new-age advertising to stay in business. This means more customers will abandon billboard advertising to adopt indoor ads; a strategy which brands trying to avoid the cut-throat cost of sign advertising have happily been using to market themselves in recent times.
The New York Times aptly described the effect of the pandemic on outdoor advertising as a 'seismic shock'. Even Coca-Cola is among the companies that have limited their ad campaigns during the coronavirus crisis, the New York Times report says. Long story cut short; a lot of companies are hitting the brakes on billboard ads and other forms of OOH advertising and are also pulling back until the coast clears.
There are more creative advertisement ideas as alternatives to billboard advertising
Clearly, billboard advertising is costly and complex to run. Although billboard advertising is evolving such that there are electronic billboards, this does not solve the issue of targeting and low conversion rates. Fortuitously, there are creative advertisement ideas, besides pizza flyer advertising, that can help. A good example is coffee sleeve advertisement.
Coffee sleeve advertisement entails using custom printed coffee cup sleeves to reach the target audience. The unique nature of the advertising tactic enables marketers to select and to advertise to the exact audience desired. Other creative advertisement ideas include bar coasters and hotel key cards. One common characteristic of these ideas is that they are unconventional hence hard to ignore. In addition, they are easy and cheap to run.
Pizza Box Marketing and Stay-at-Home Advertising
During this crisis marketers will have to adapt and to stay on top of the latest trends. Its critical to improve type of advertising message shifting it to more sensitive perspective. The business of marketing is changing in the age of COVID-19. Whether its effects are brief or prolonged, marketers need to be nimble in these challenging times, and pivot when needed while optimizing performance throughout the crisis.
A noticeable new normal in consumer behaviour is the increased demand for food delivery services. According to NPD, 48.5% of all restaurant spending was for off-premise orders in the past 12 months and this is expected to accelerate during the lockdown.
Adzze has been working with its clients to adapt to a more sensitive message. The team has been extending the capabilities to offer advertising options that can reach the consumers at their safest place: at home. One of these concepts uses pizza boxes as advertising space that gets delivered at the homes of the audience.
The ads are placed on pizza boxes (or pizza toppers) The advertising pizza venues deliver to the consumers at their homes. The pizza box ads get delivered in the hands of the consumers at their homes reaching on average 45 min of brand exposure. Sometimes the consumer leaves the pizza in the fridge generating additional exposure. On average, each Pizza Box Advertising venue delivers 2,000 pizza box ads per month with an estimate 1.8M impressions/month.
The ads printed on the boxes are inspected during the campaign to ensure pizzerias are distributing them to consumers. The ads on pizza boxes have an unconventional and unexpected nature. This creates a surprise effect making your brain to better perceive and understand the message.