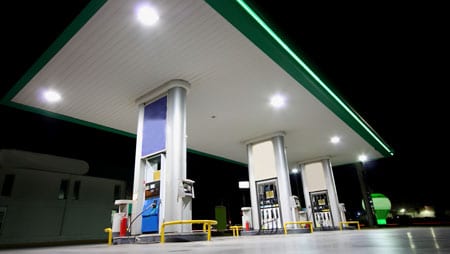 Here Is What You Should Know About Gas Station Advertising
Gas Station Advertising: this article discuss the relevance of this creative concept.
Advertising has always been a significant part of the total expenditure for organizations. According to a forecast report by Dentsu Aegis Network, advertising expenditure is likely to hit $625 billion in 2019. Meanwhile, advertisers are looking for innovative ways like gas station advertising to increase brand visibility.
Gas station advertising increases conversion rates
Indeed, there is nothing that keeps advertisers awake more than conversion rates. While organizations are willing to spend billions a year on advertising, they expect concrete results. Nevertheless, some ads might not perform well, and that hurts the ultimate goal, brand visibility.
Interestingly, the global average conversion rates are low, but advertisers are working hard to raise them. In particular, traditional advertisers, like billboard advertising companies, are facing stiff competition from digital platforms. For instance, Facebook Ads produce conversion rates in the region of 10%. It is quite high compared to the conversion rates that traditional advertisers can achieve.
However, outdoor advertisers are inventing new tricks to increase conversion, like the use of gas station advertising. Usually, the biggest drawback for outdoor advertising is a lack of concentration by the target audience. For instance, drivers will want to avoid billboards because the distraction could result in nasty accidents. Additionally, a majority of the target audience is busy when outdoor, and it affects their attention.
Nonetheless, the idea of putting an advertisement in a gas station is that many people are relaxed. At the gas station, people park their cars and wait for their tanks to fill up. During this time, most people have nothing to do and might find themselves fixed on an ad nearby. Subsequently, the likelihood of message assimilation at this point is high.
Squaring up to competition
Digital ad platforms like Facebook and Twitter are not the only sources of competition for outdoor advertisers. Instead, advertisers who employ in-the-hand methods or guerilla tactics are fierce rivals. Notably, in-the-hand advertising is a form of ambient marketing where the target audience gets brands in their hands, literally. Interestingly, the concept of this advertising method is to choose the ambient time to push the message. The assumption is that the target audience is most peaceful during this time.
Nevertheless, displaying messages at the gas station remains a favorite for advertisers, mainly for automotive consumers. The location is relevant, and the message gets to the most desired audience.