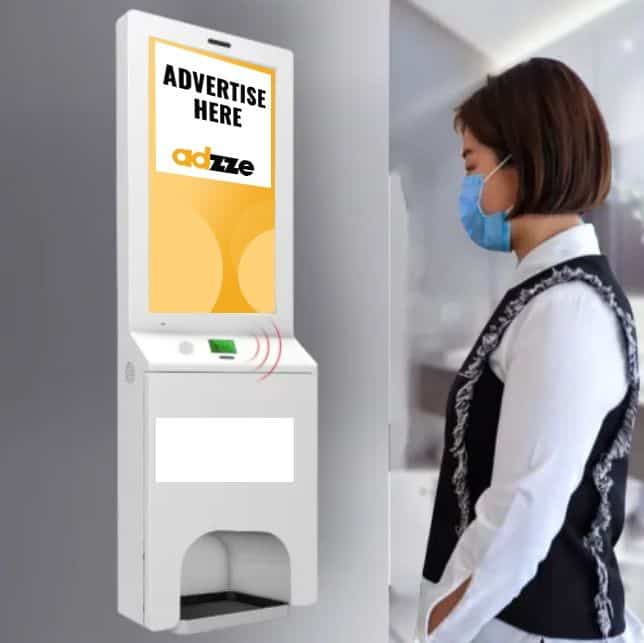 Best Practices of Indoor Advertising with Sanitizing Stations
As businesses focus on post Covid recovery, increasing spend on advertising is becoming a popular strategy. However, businesses have to be careful about the advertising methods they use. Essentially, traditional advertising methods are no longer effective. This is considering that people no longer feel at ease hanging around public places. Therefore, it means that adverts put on billboards will no longer generate a high rate of conversion. Therefore, spending on billboards and subways advertising is not the best approach for your post COVID marketing recovery. Instead, businesses need to focus on ambient advertising methods.
Are you considering ambient advertising methods? The use of visible indoor advertising with sanitizing stations is now an unspoken marketing method for businesses. We see restaurants, supermarkets, and pharmacies placing digital ads on the indoor sanitizing stations as well as outdoor handwashing booths.
If deployed appropriately, indoor advertising with sanitizing stations provides a huge advantage to your business. In this post, we look at the best practices to ensure the best indoor advertising with sanitizing stations. Keep reading to discover.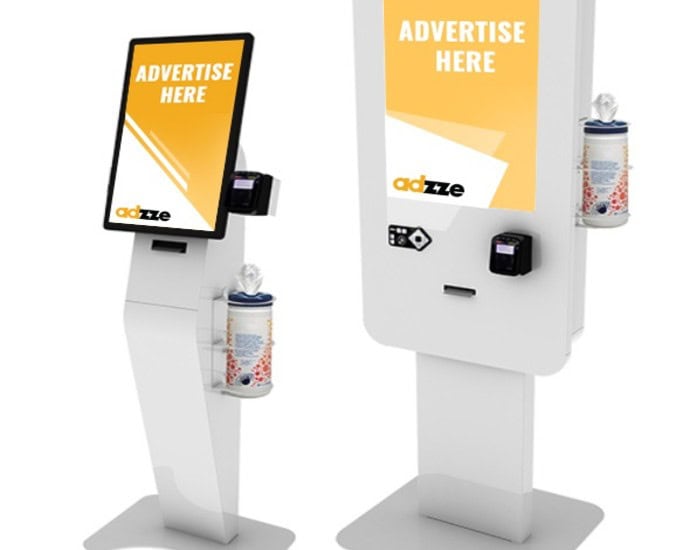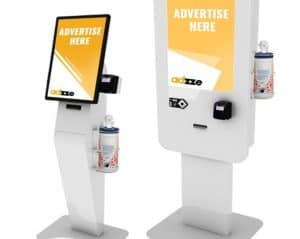 1.  Ensure Targeted Adverts
One of the topmost tricks when it comes to achieving success with indoor advertising with sanitizing stations is targeting. Think of placing a sanitization station with a display within the residential areas. Alternatively, you can place the sanitization stations with AD displays within the colleges and supermarkets. Therefore, if you research your market appropriately, then you will find out the areas where your target audience hangs around, and reach them effectively.
2.  Sensitive Messages
Having known who the target audience is, the next item should be to come up with a customized message. Therefore, lookout for some of the things that your target audience enjoys doing, and craft your advertisement message in a way that is  attractive to them. In your advertisement message, focus on gaining the customer's confidence.
3.  Go for High Traffic Areas
To attain maximum reach, we advise that you place the hand sanitization stations within areas where they generate a high reach. For example, you can advertise at the entry points or the exit points. Remember that the reason you are using indoor advertising with sanitizing stations is to generate a high conversion. Therefore, the more people that see your advertisement, the higher the chances of getting increased sales.
4.  Focus on Short and Precise Message
The average time spent at the hand sanitization station is 20 seconds. Therefore, the advertiser should ensure a short and precise message. Within 20 seconds, the advertiser should be able to pass the advertisement message to the target audience. Always remember that the target audience will be there for just a few seconds.
5.  Engage Experienced Personnel
Another important consideration when putting up indoor advertising with sanitizing stations is to hire an experienced advertising company. Professionals have the knowledge that is required to deploy the best advertisement messages. Besides, the experienced professional shall advise you on the choice of advert placement location.
Conclusion
We have looked at the best practices to bear in mind when it comes to indoor advertising with sanitizing stations. If you are planning to get started with indoor advertising with sanitizing stations, talk to Adzze. We have built the capacity required to deliver the best indoor advertising solutions.