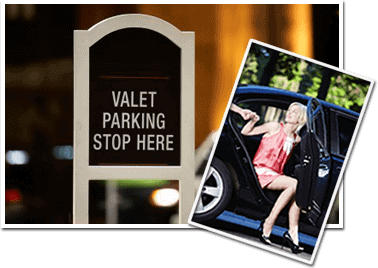 How to Target Affluent Audience Using Ads on Valet Tickets
There is no doubt that affluent people spend most of their time in hotels because they close deals from there. Notably, most if not all hotels offer valet services. Usually, valets issue tickets to the car owners to ensure a smooth flow of activities. Interestingly, these valet tickets are prime advertising avenues for marketers that desire to reach an affluent audience.
How to leverage valet tickets to target the audience
According to this analysis, valet parking solutions account for 20% of the US parking industry. Interestingly, the analysis adds that there is a growing demand for hotel rooms for vacations and conferences. As such, more hotels will need to create more valet parking spaces. This implies that many more valet tickets need to be available to facilitate the valet parking solutions.
Usually, the tickets are small but they have space just enough to squeeze a special message and a logo. You can print the ticket in a way that one side takes the message and the reverse side takes the logo. Once the valet tickets are ready, you can deliver them to a pre-selected hotel for distribution to customers. Oftentimes, this works best after due diligence and attention to finer details. This way, you will be able to access the most relevant audience to increase the chances of conversion.
A great alternative to mainstream advertising media
The traditional advertising media is in decline, especially in the US. Social media and other digital avenues seem like perfect replacements for advertisers, to be sure. However, it is emerging that the new media, which is now mainstream advertising media, faces similar challenges to legacy media. Indeed, the problem of inattention and loathing of ads is rampant for the social media audience.
Fortunately, in-the-hand marketing is rising as a perfect alternative. In particular, in-the-hand marketing entails advertising techniques like using valet tickets. For every ticket handed out, the chances of conversion and brand engagement are very high. This is because the audience grabs the brand in their hands. Besides, the sight of an ad on a ticket could confound some people. Interestingly, this jolting resulting from the confounding ensures that the audience engages with the advert.
Another advantage of putting the ad in the hands of the audience is that you can target the exact audience. For example, say you would like to advertise to tech entrepreneurs. Here, what you need to do is to locate a hotel that is hosting a summit for techies. Then, make sure that each techie receives a ticket. Ultimately, you will generate a surprising amount of leads.